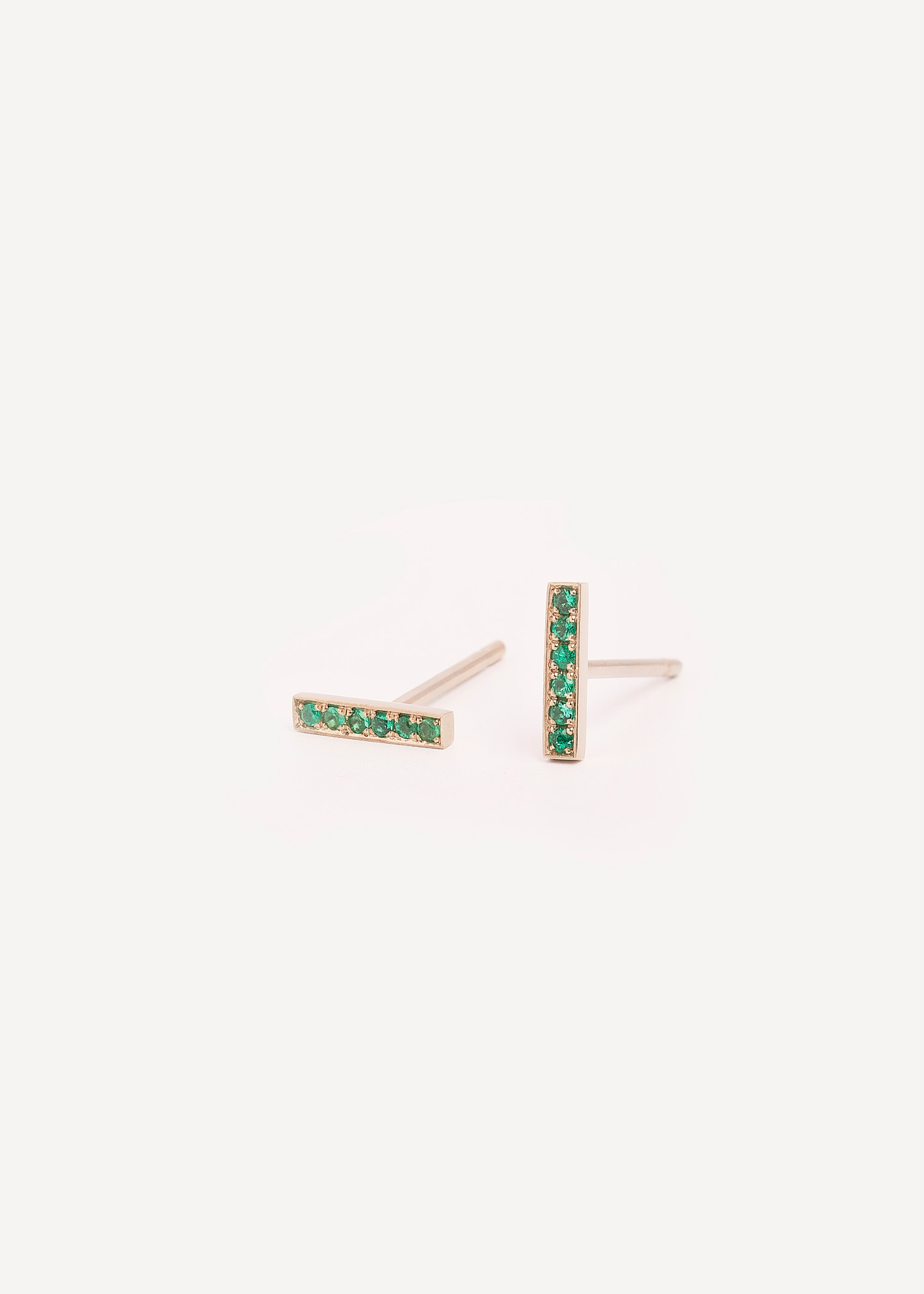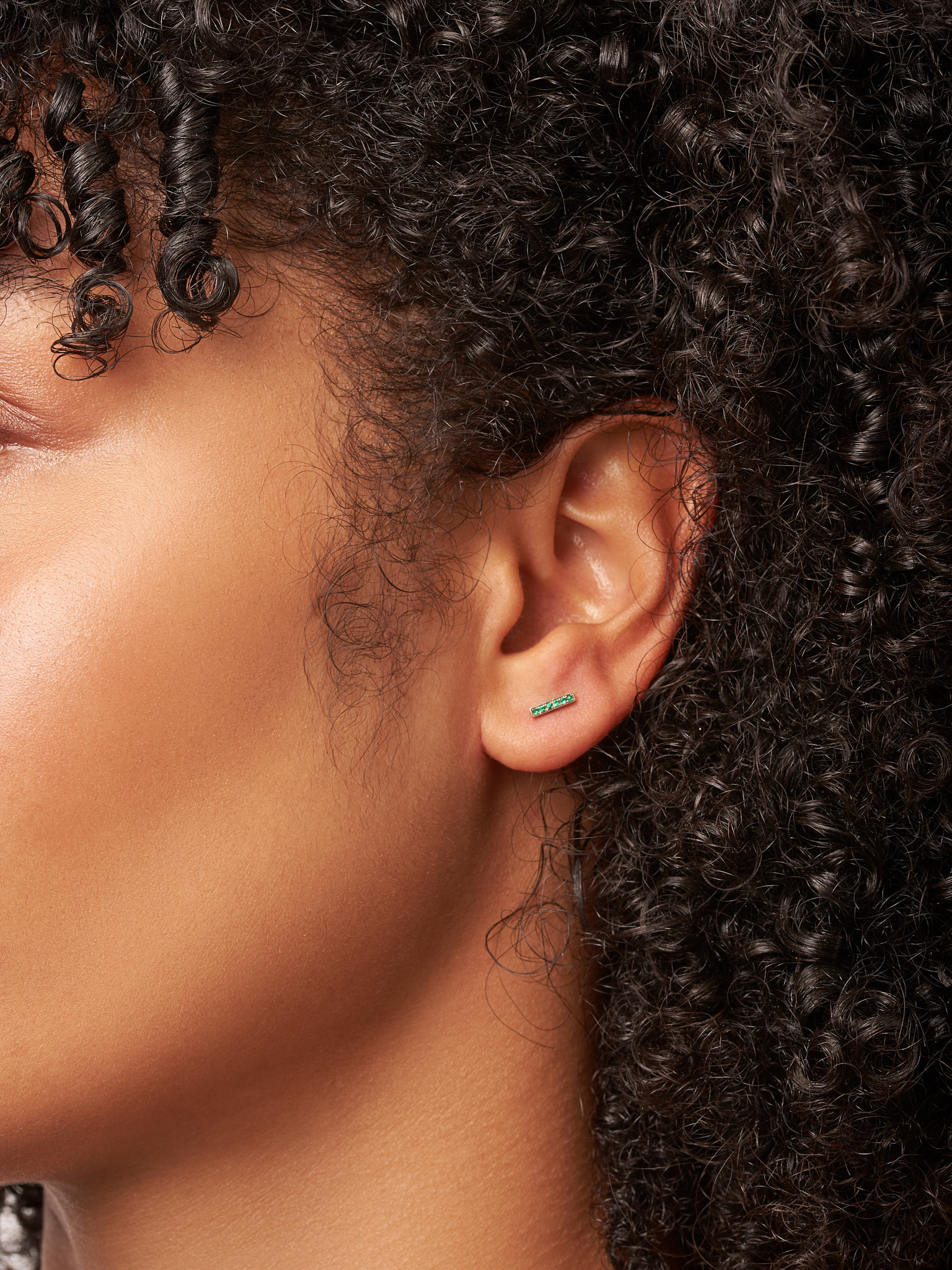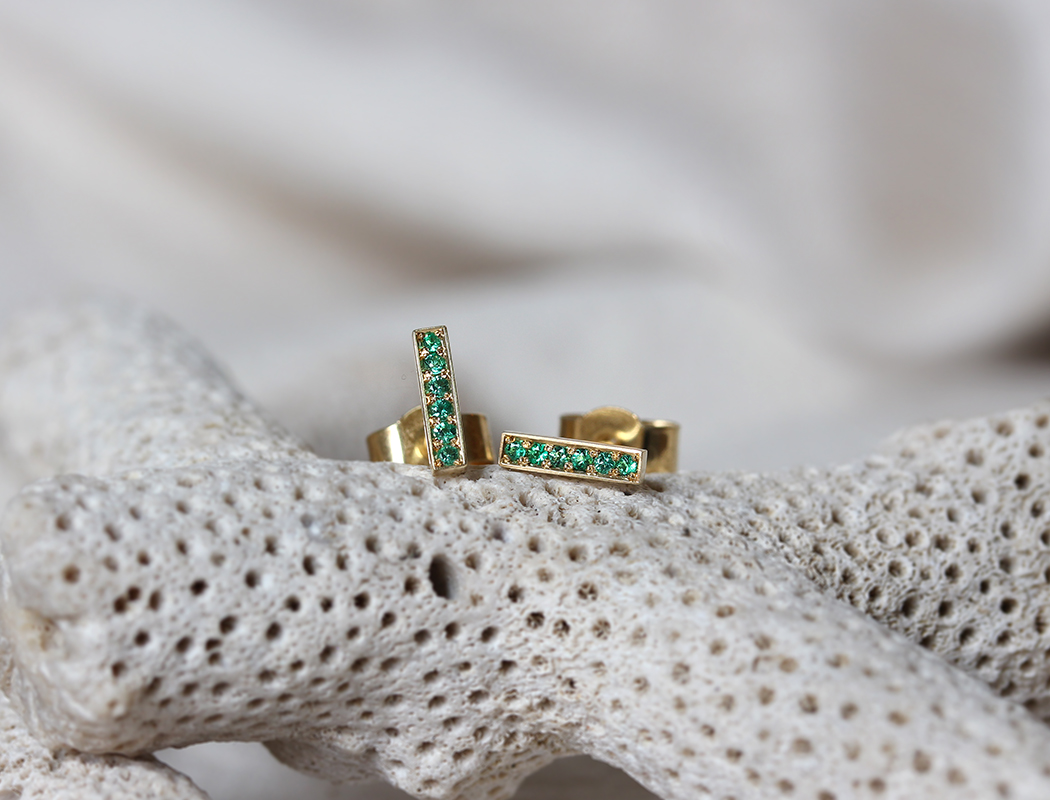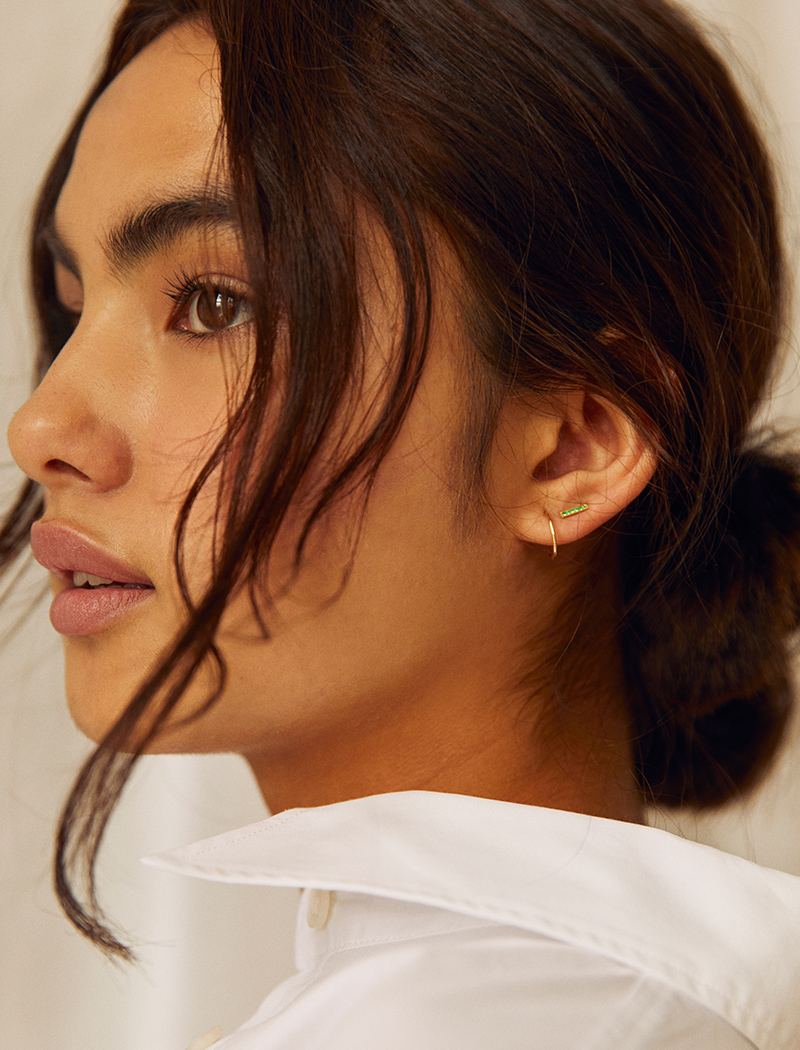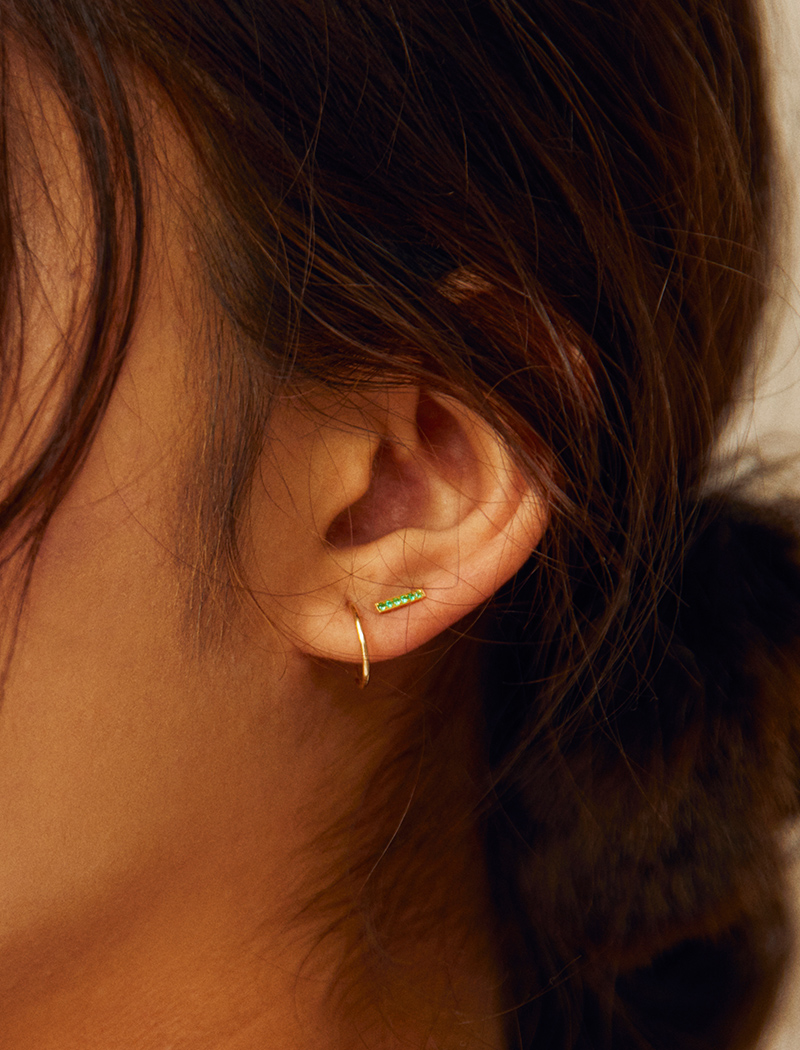 Emerald Peas in a Pod
£350
Solid gold bars set with bright and beautiful green emeralds. Clean lines and crisp edges make these ear studs stand out. They can be effortlessly dressed up or down.
These ear studs can be made for you within 6 weeks and are 7mm in length with thread and grain set 1mm gemstones.
Choose your preferred precious metal or email me if you can't find what you're looking for.
close
Make a bespoke enquiry