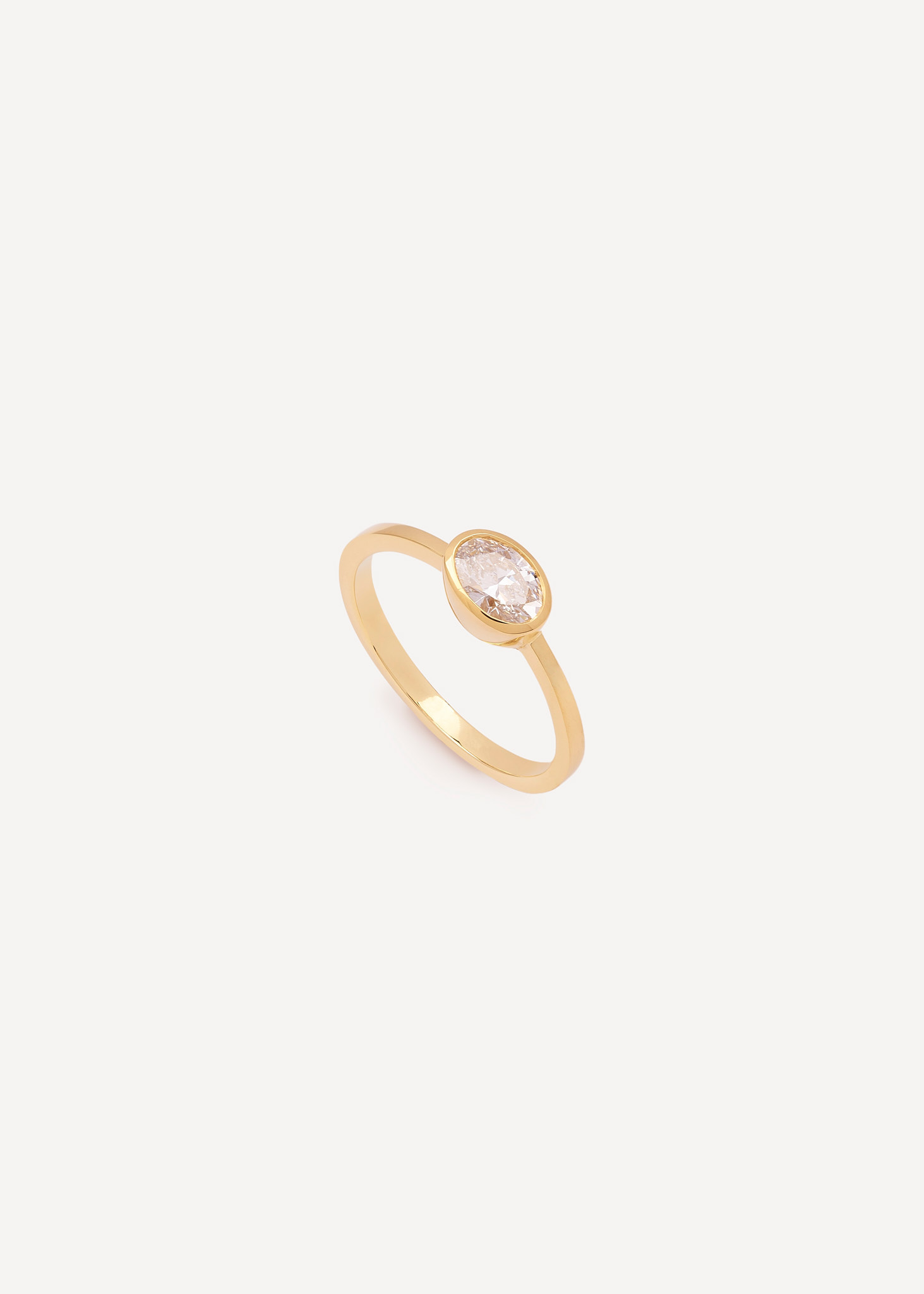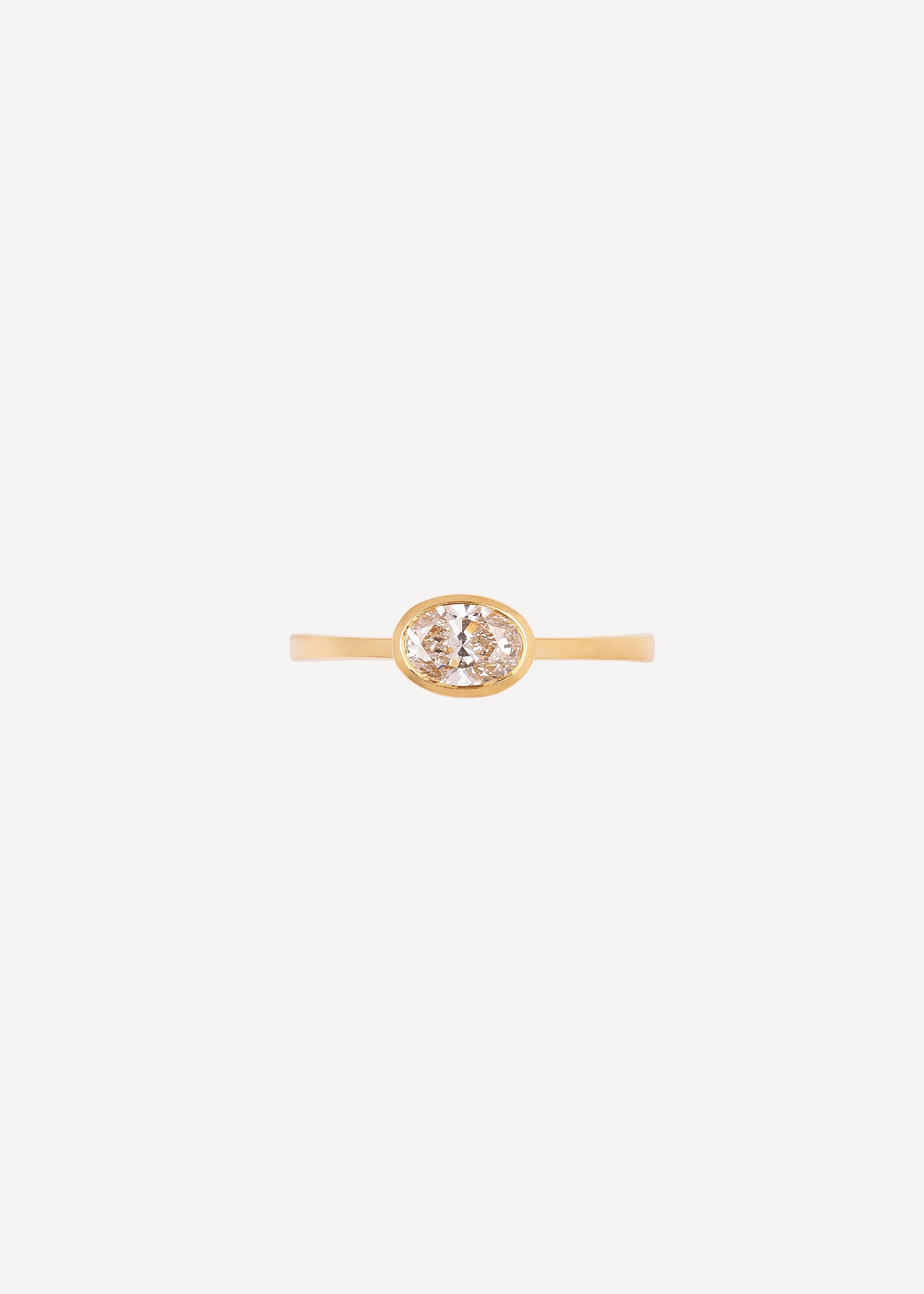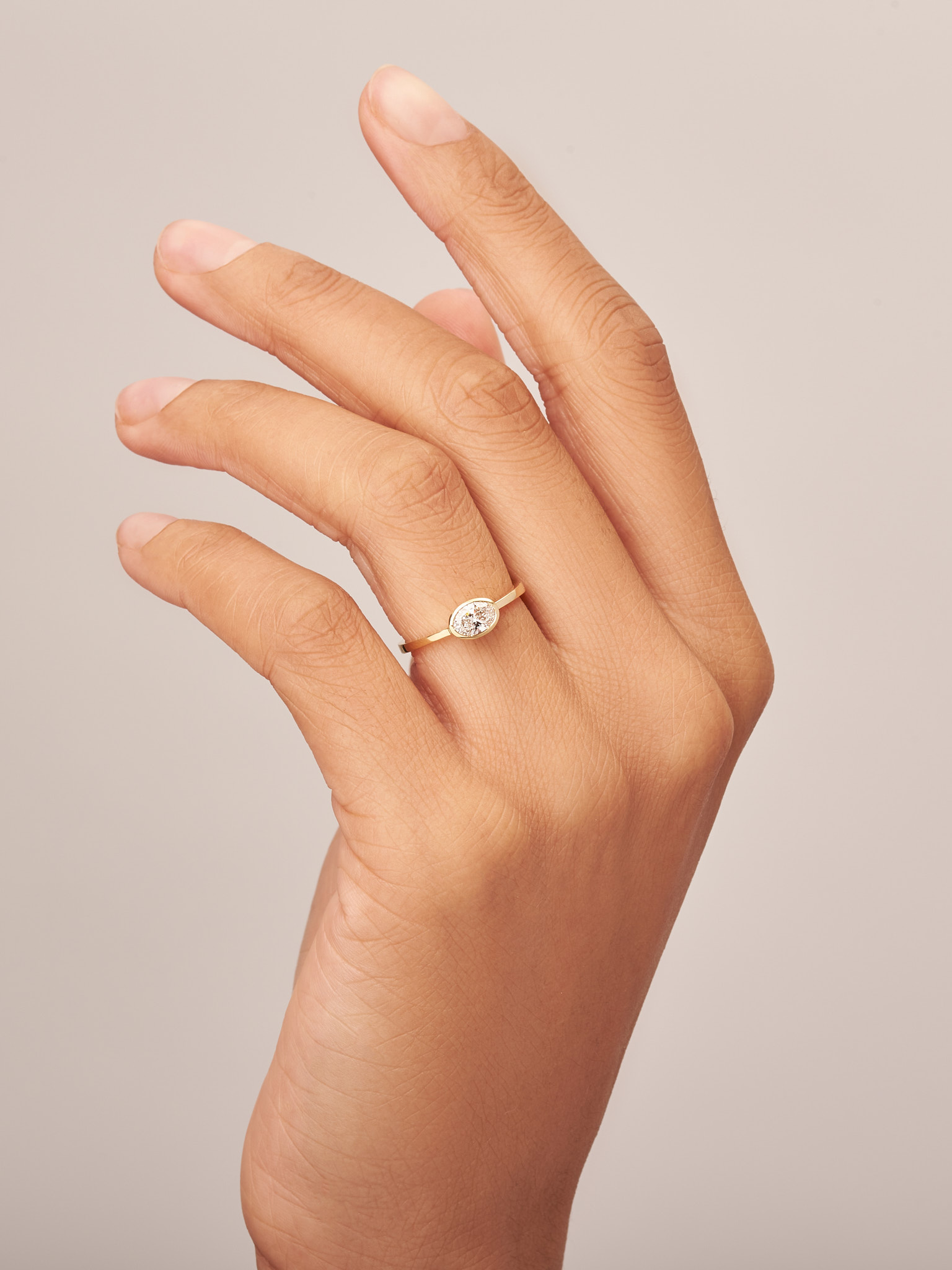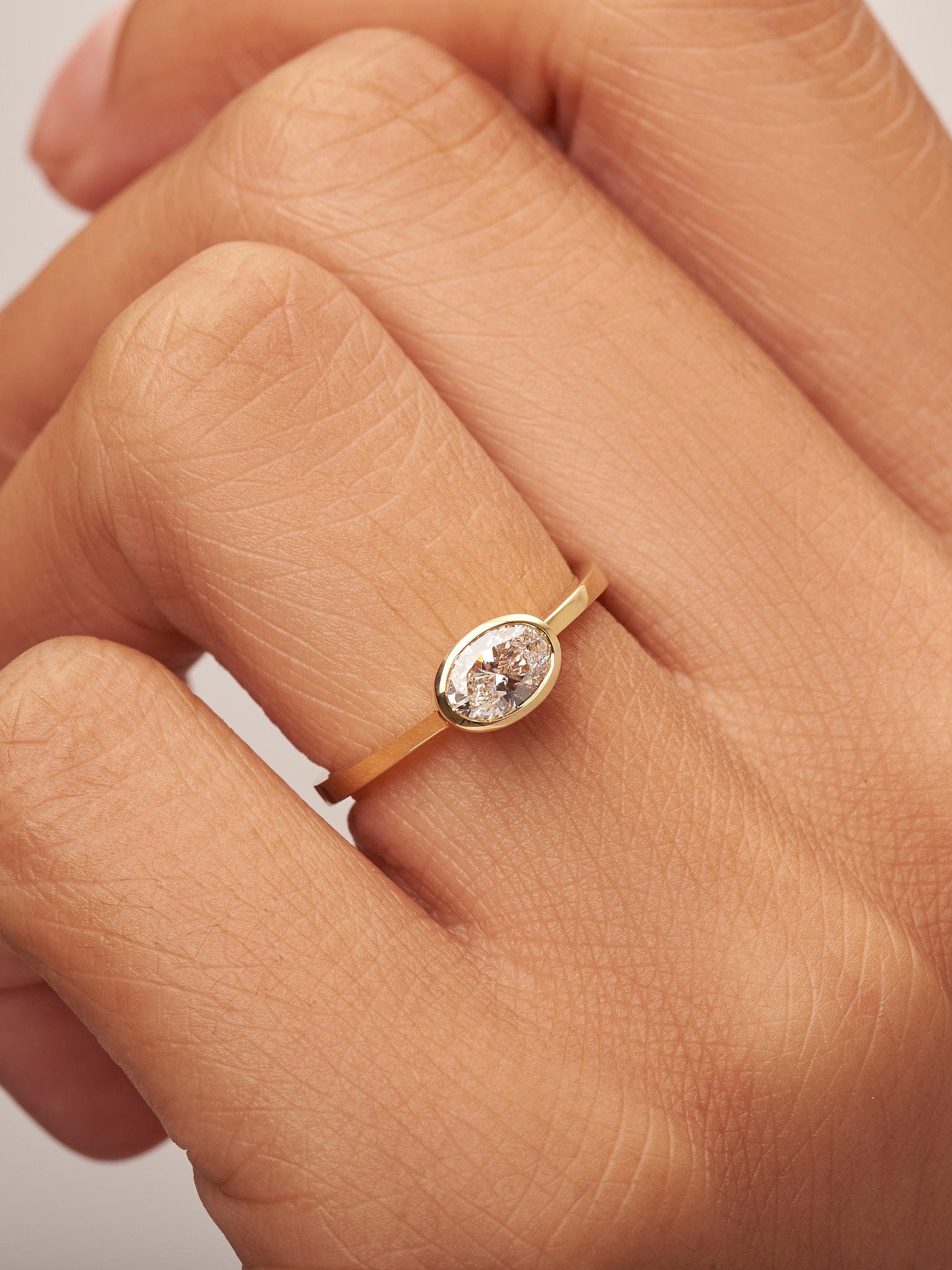 Sunshine
£3,000
This piece is bound to brighten up your day and features a beautiful lab grown oval white diamond in a dainty bezel setting. The band is made in 18 carat yellow gold and gently tapers towards the stone.
The central diamond is set East-West and the bezel setting is low maintenance and fuss-free while keeping that cool girl aesthetic.
The oval diamond will weigh 0.50 carat or above, the colour will be E-F, VS1/2 clarity. A certificate for the diamond will be provided and your ring will arrive in a beautiful box within 6-8 weeks along with a valuation document.
If you would like to customise this piece then please get in touch.
close
Make a bespoke enquiry