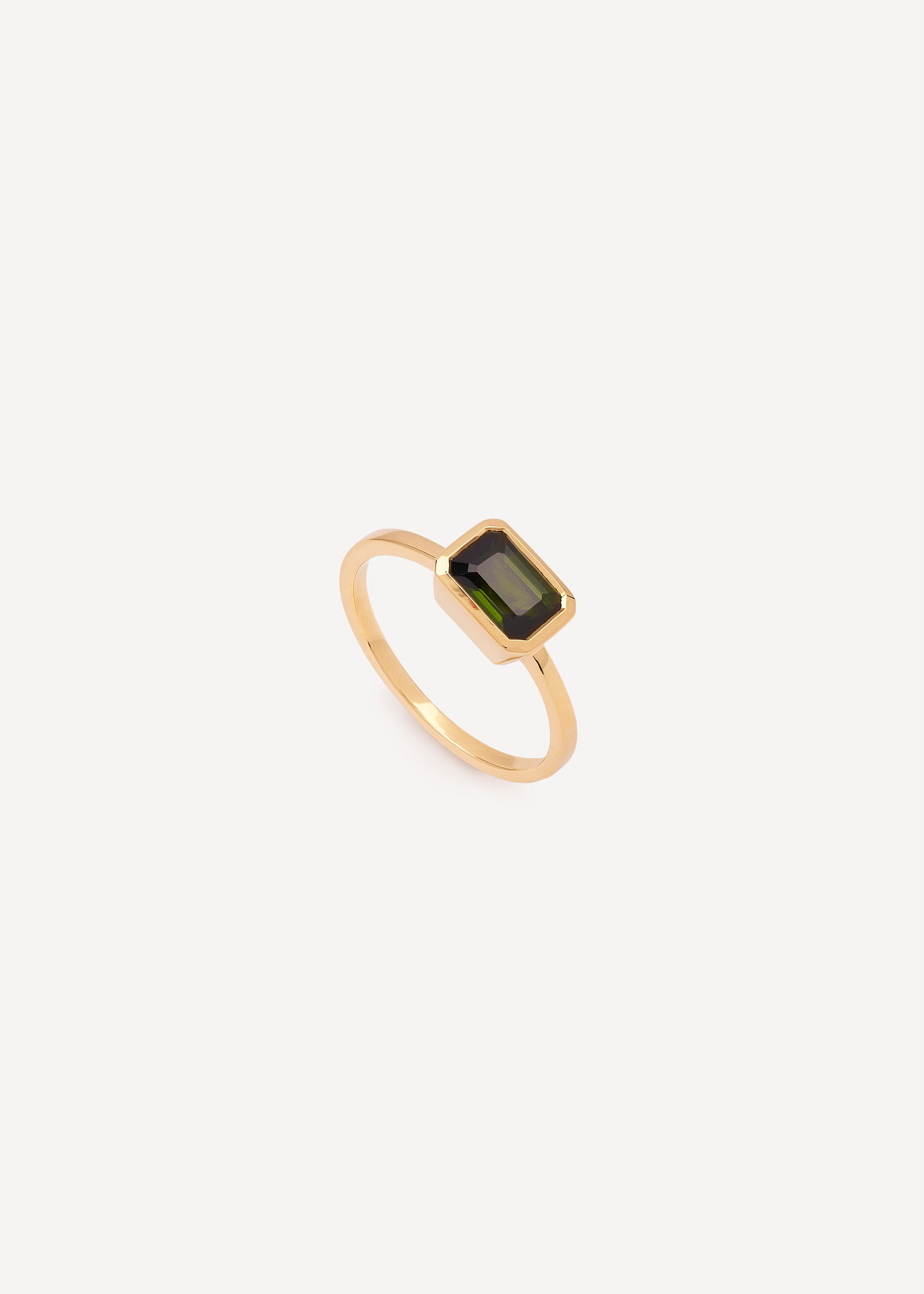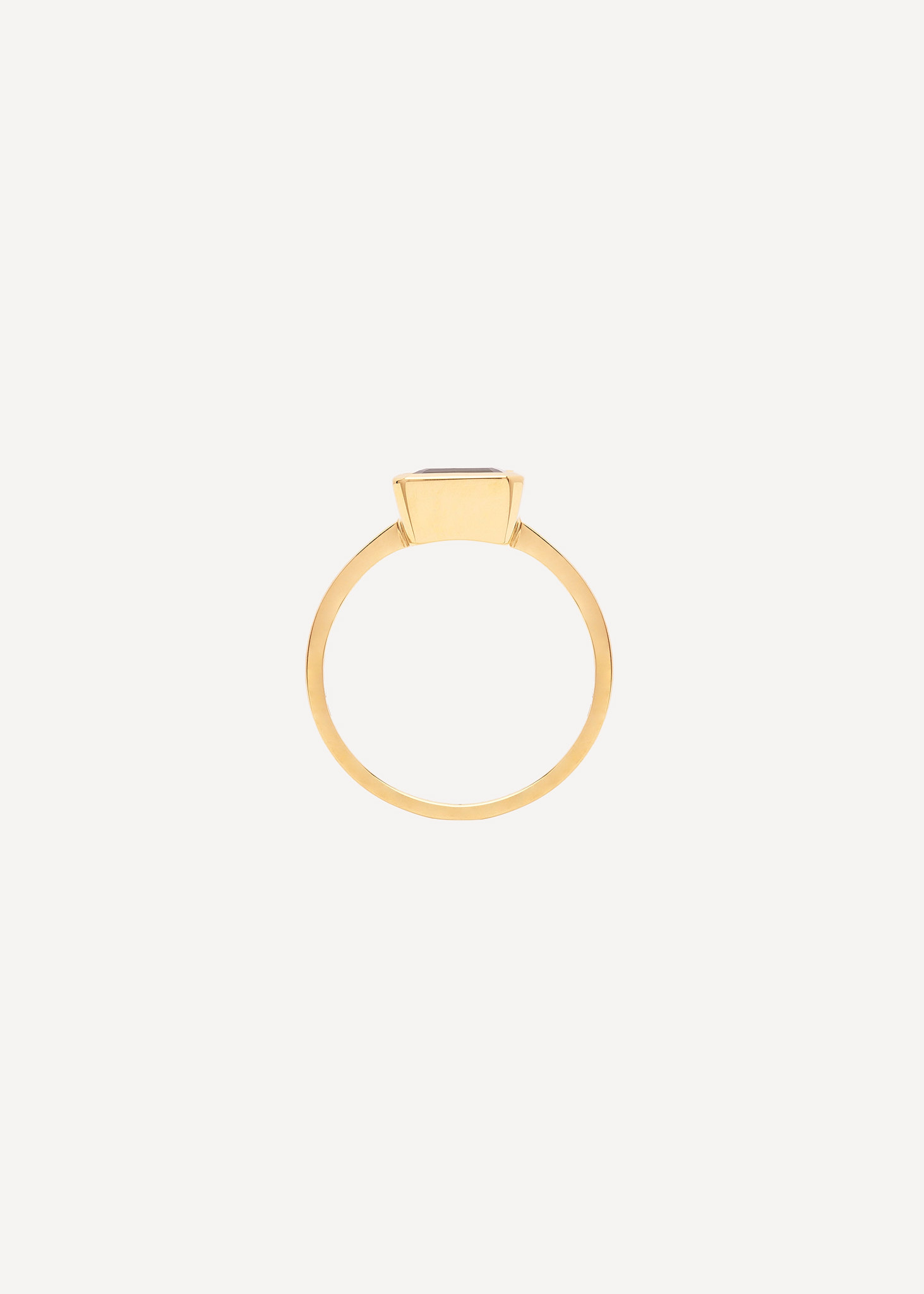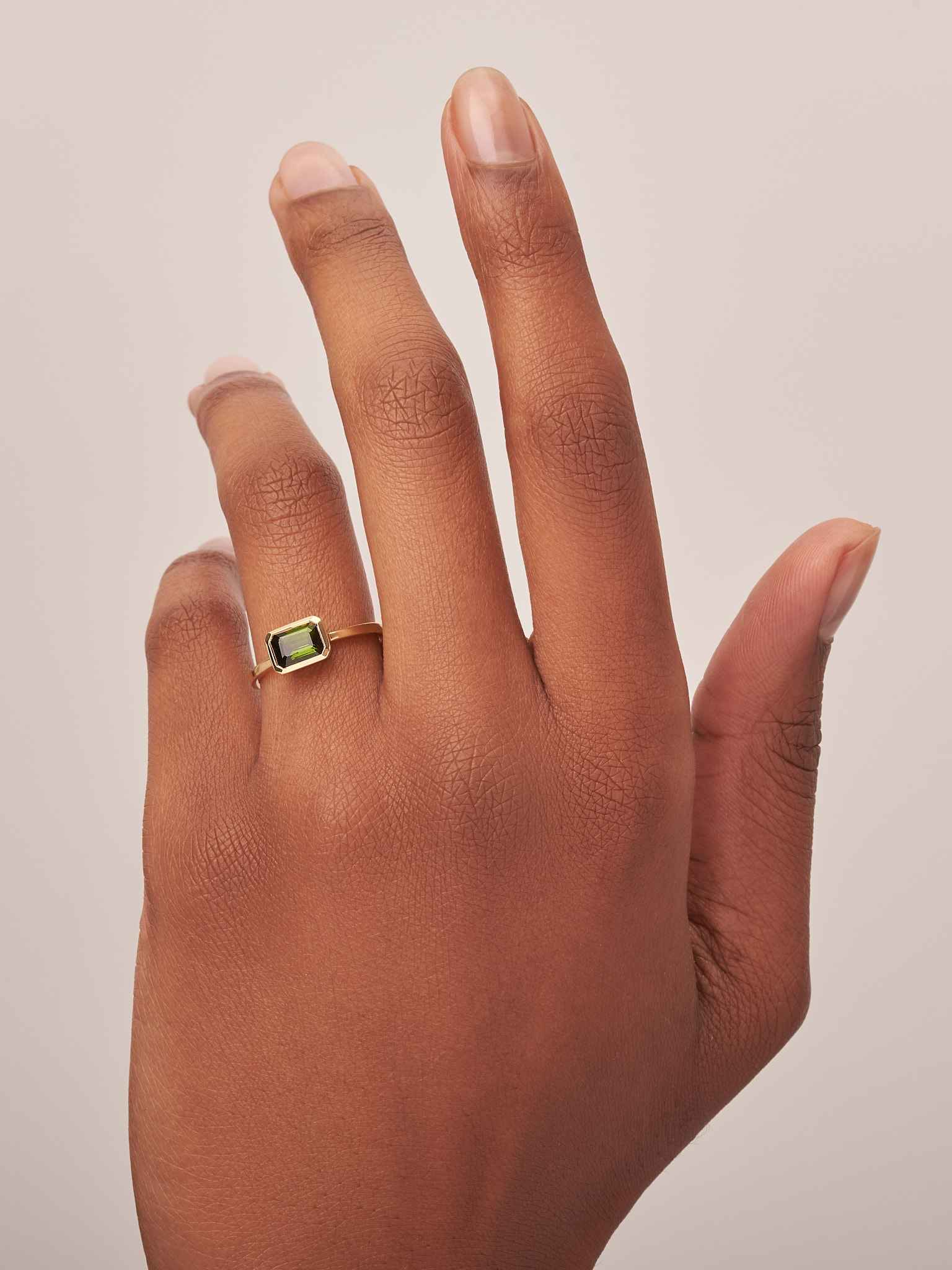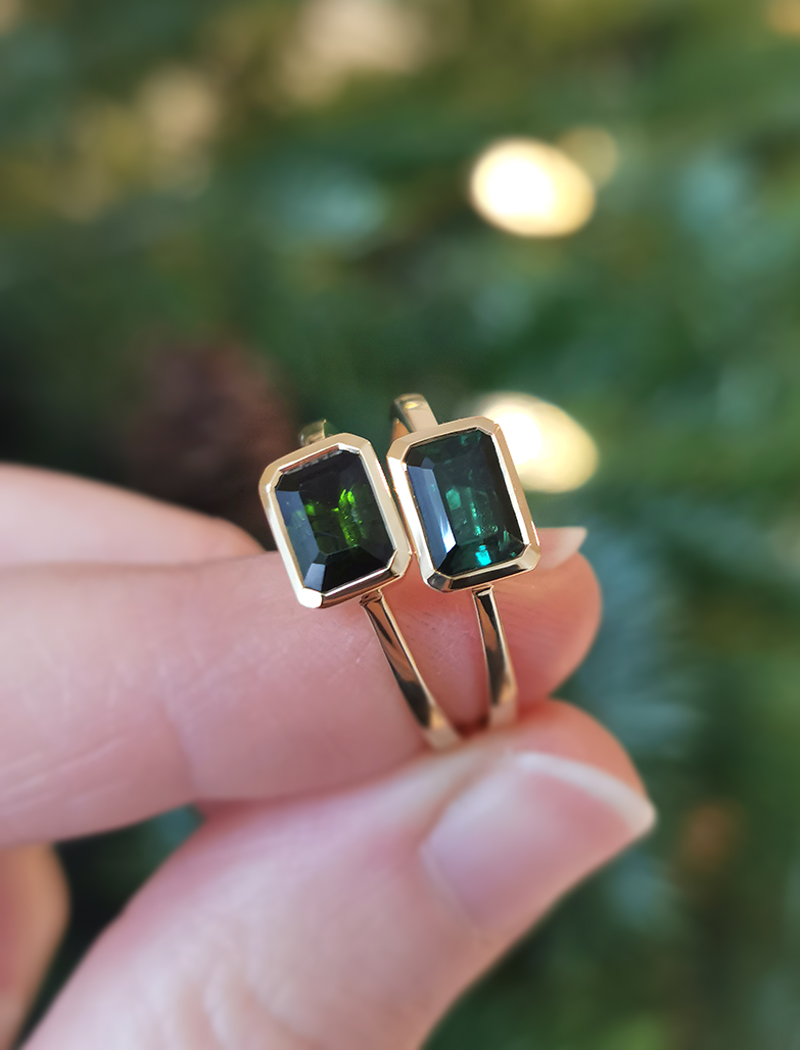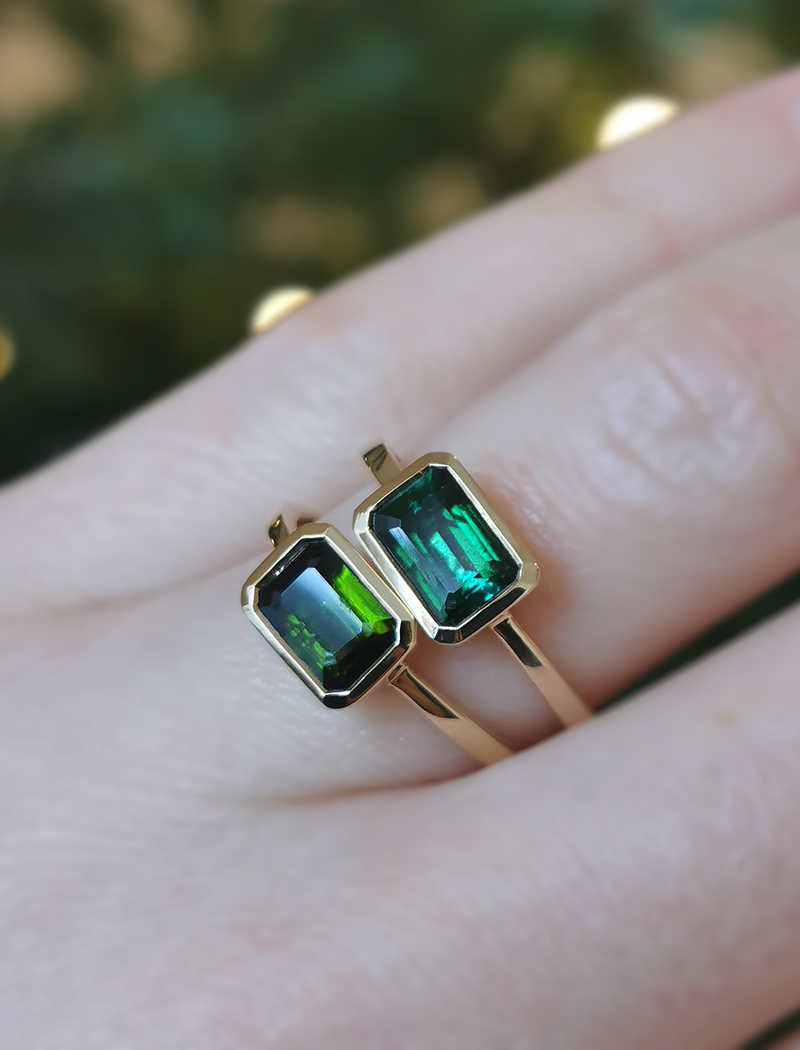 Forest Green Tourmaline
£1,500 – £2,000
Beautifully elegant and timeless bezel set forest green emerald cut tourmaline ring.
This piece is made using ethically sourced materials. The item pictured is made in 18 carat fair-trade yellow gold.
Your item will arrive within 6-8 weeks in a beautiful box along with a valuation document but please get in touch as I may have one in stock that's ready to ship.
close
Make a bespoke enquiry