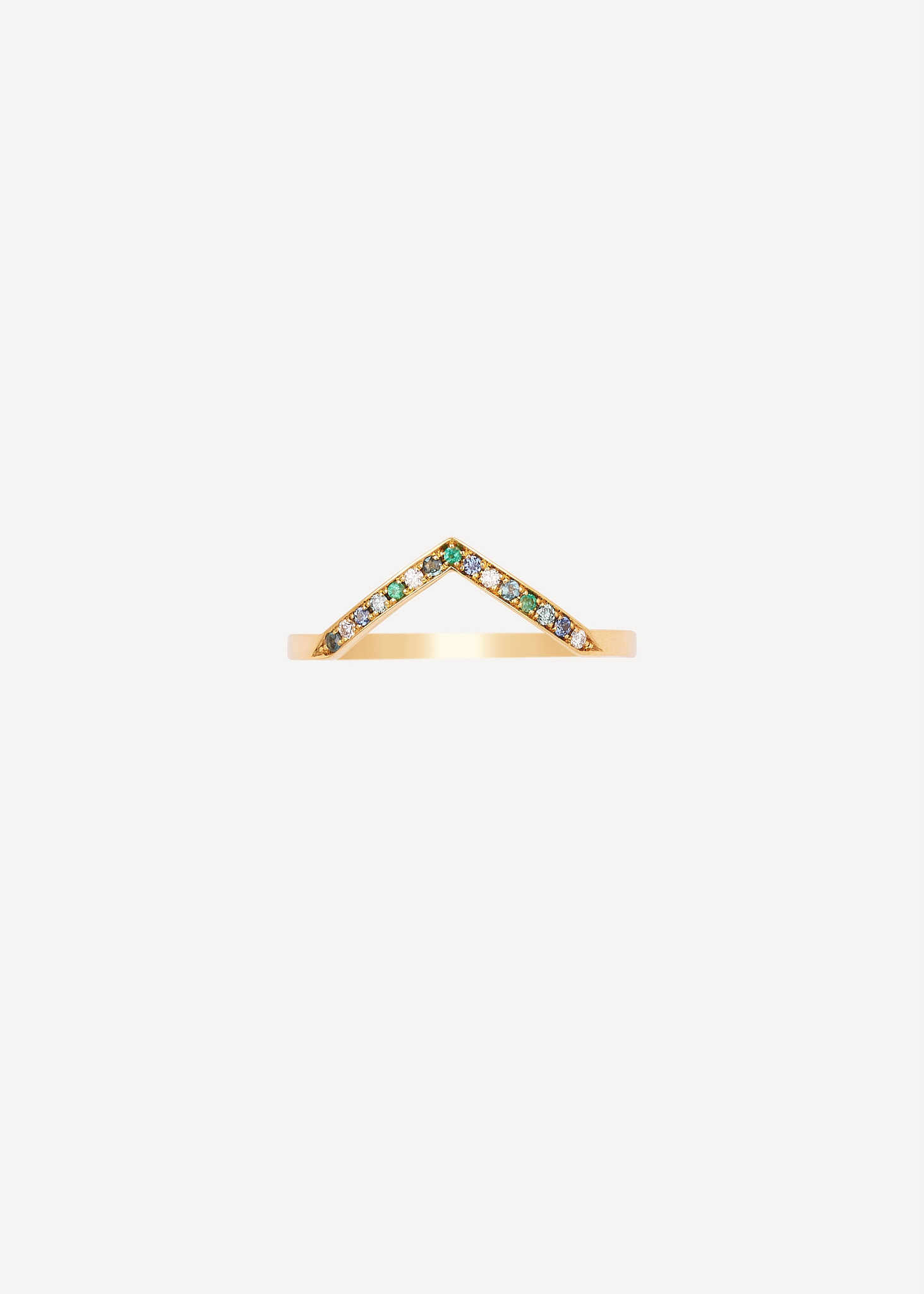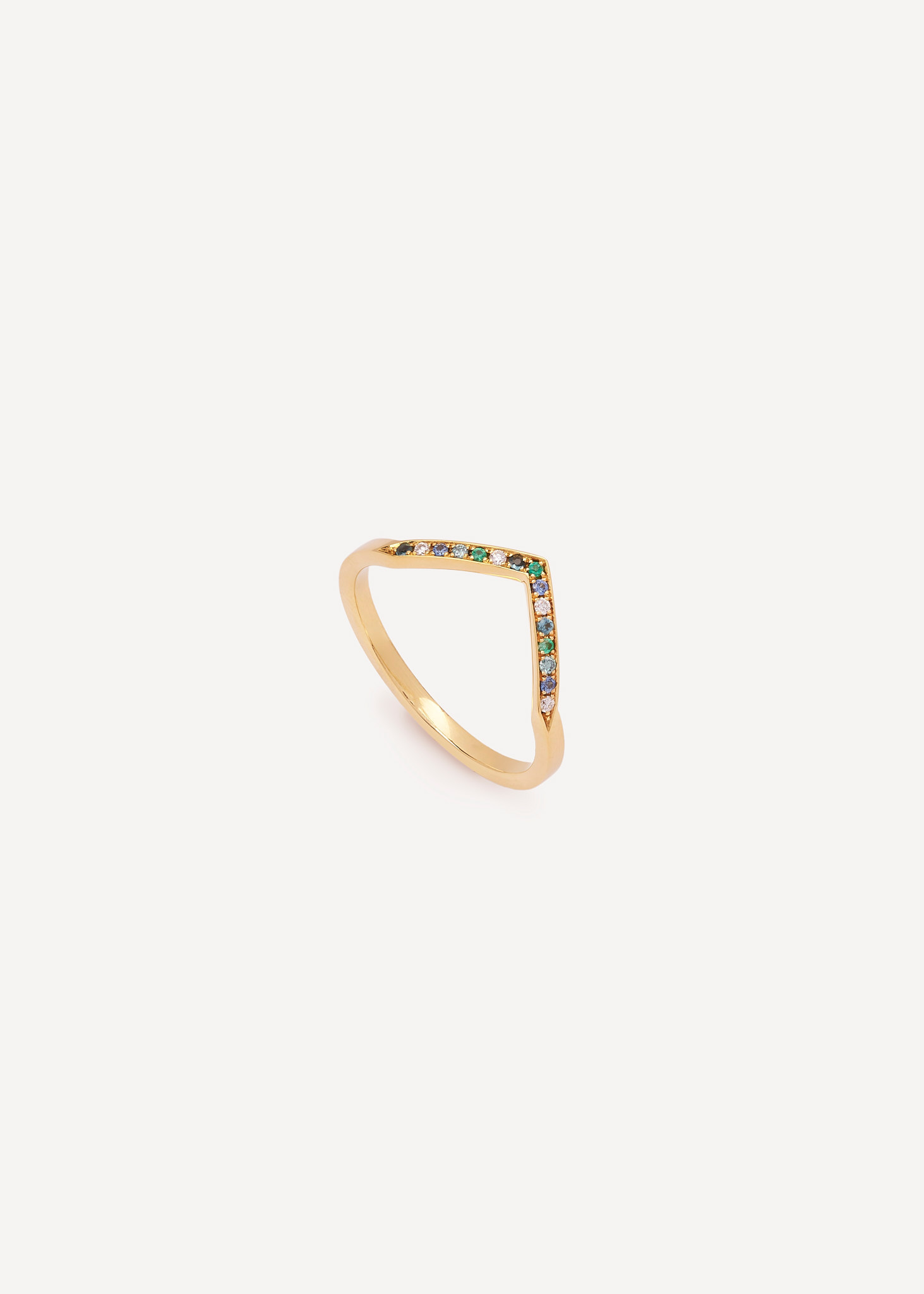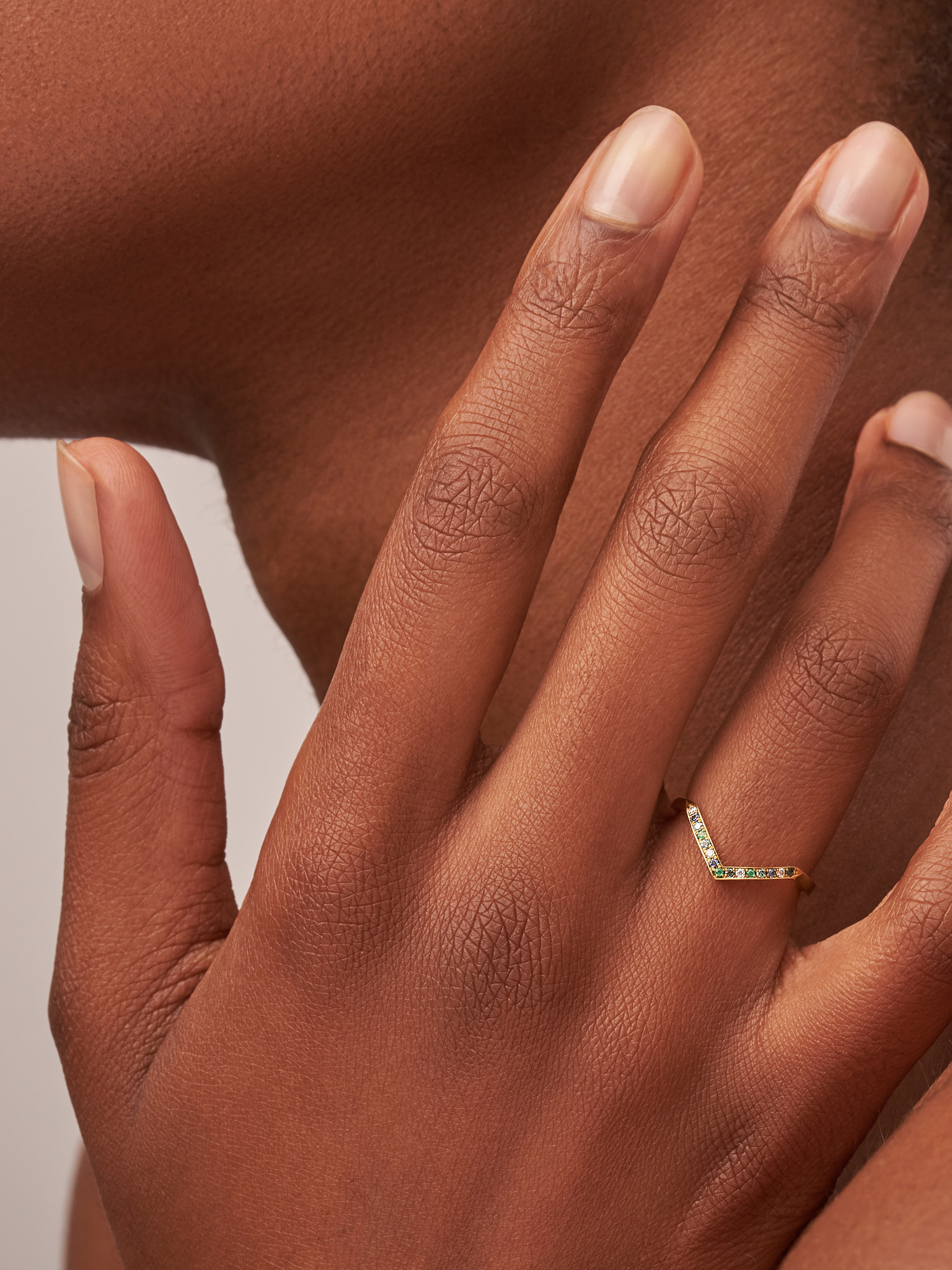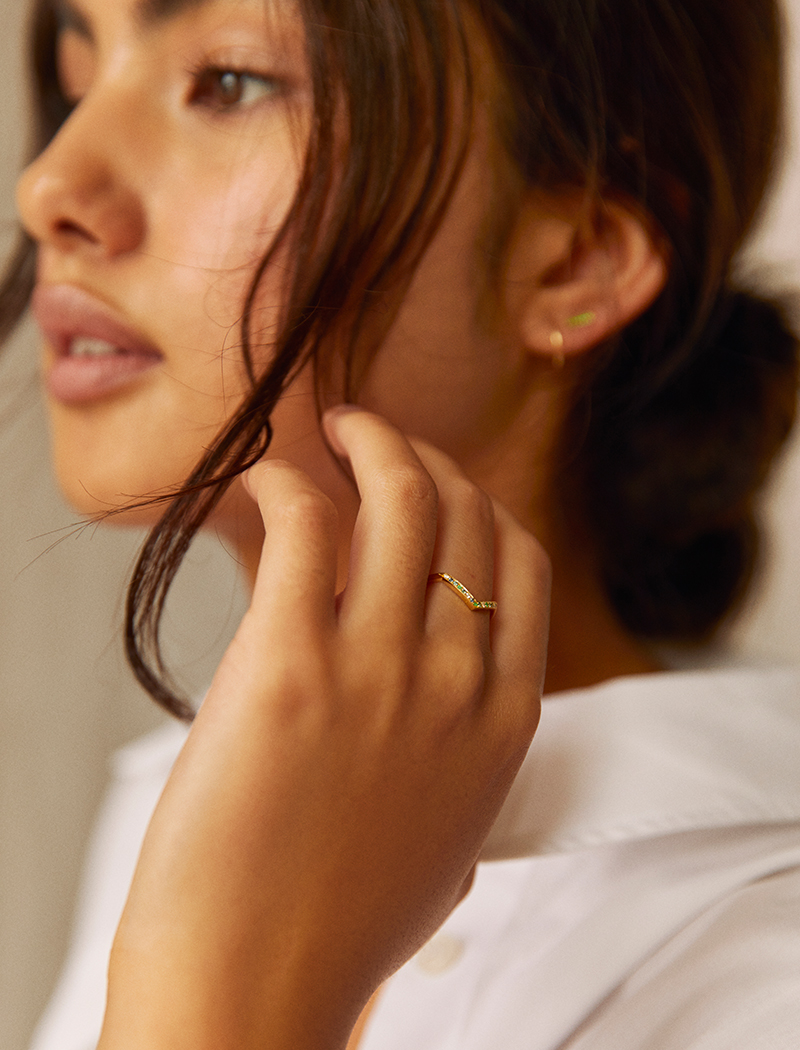 Seafoam Chevron
£1,000
An eye-catching selection of sea-foam inspired gemstones set into a chevron shaped band. This piece features white and teal coloured diamonds, green emeralds and blue sapphires to create a unique and beautiful colour combination.
This chevron ring looks great by itself or next to an engagement ring and is approximately 1.8mm wide.
This piece can be made within 6-8 weeks. Use the drop down menu to pick your preferred metal or get in touch if you have any questions.
close
Make a bespoke enquiry