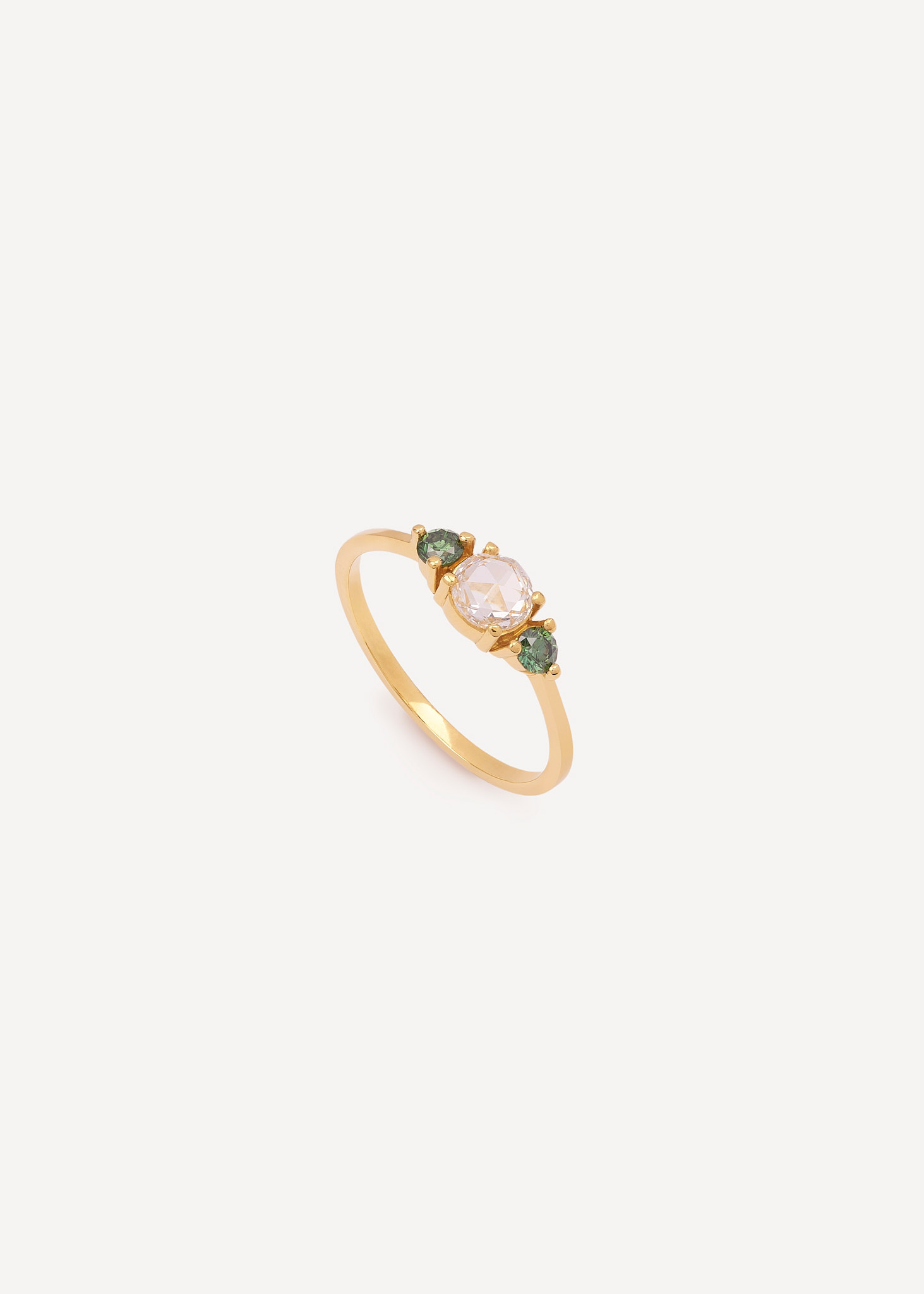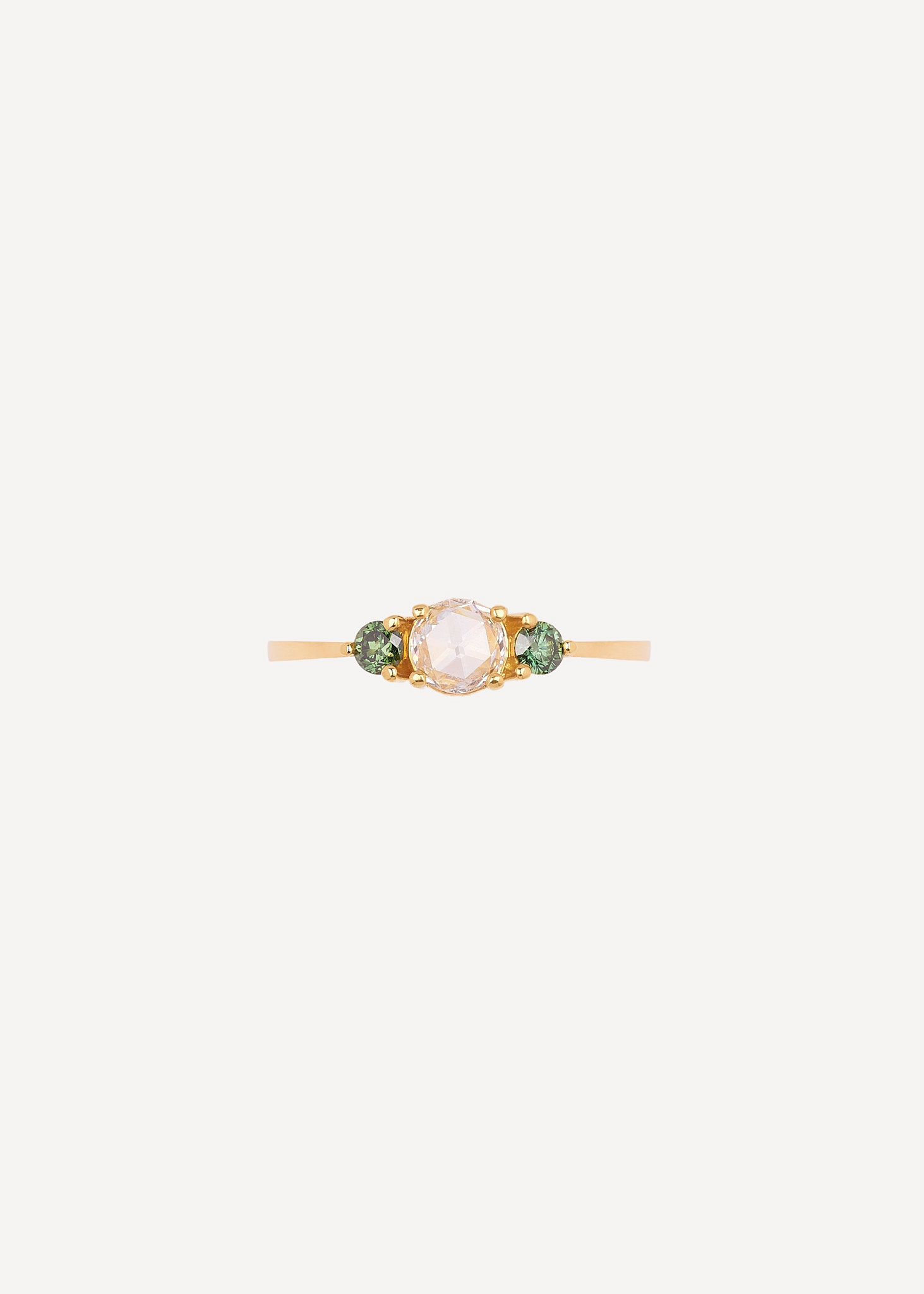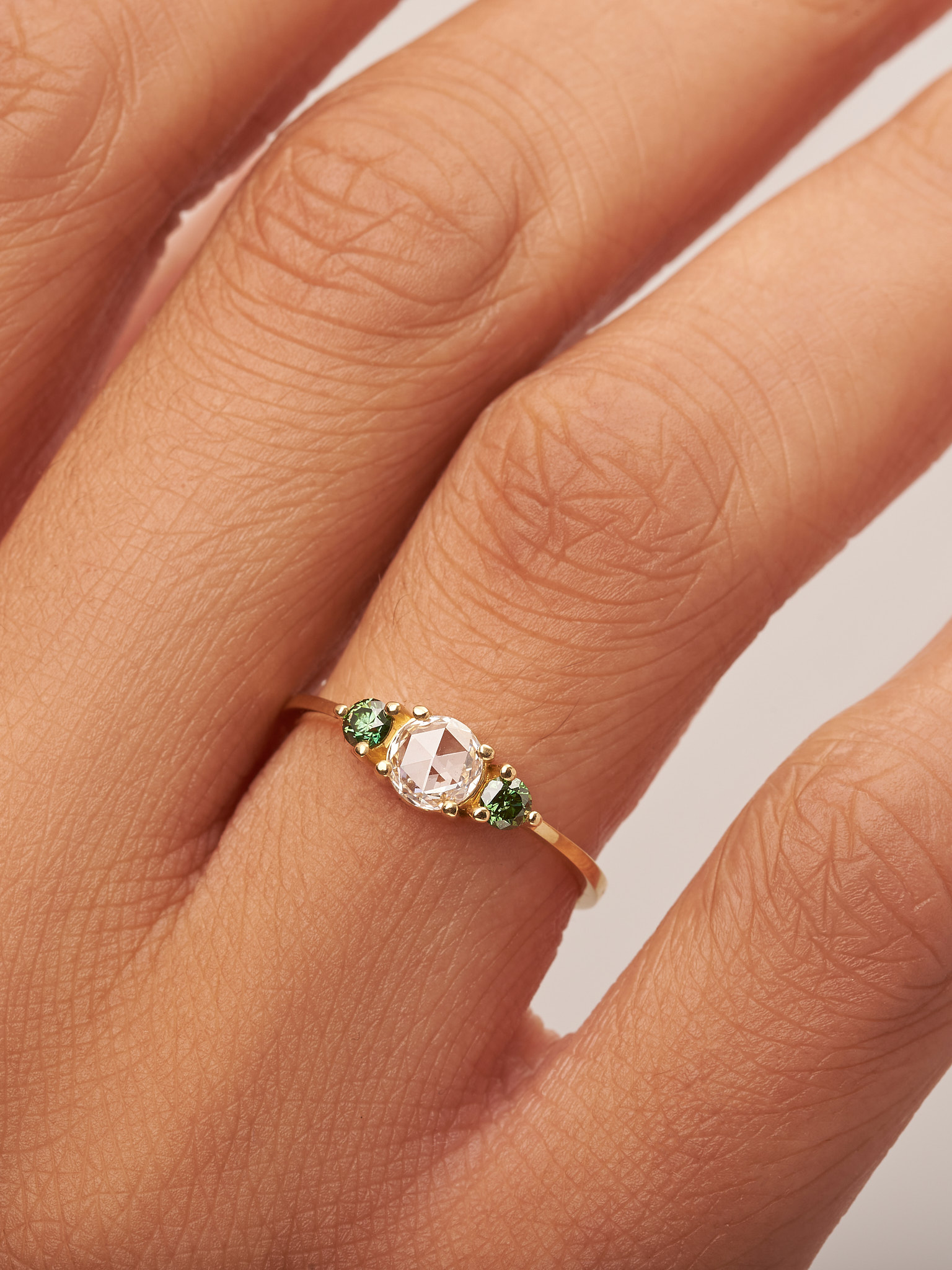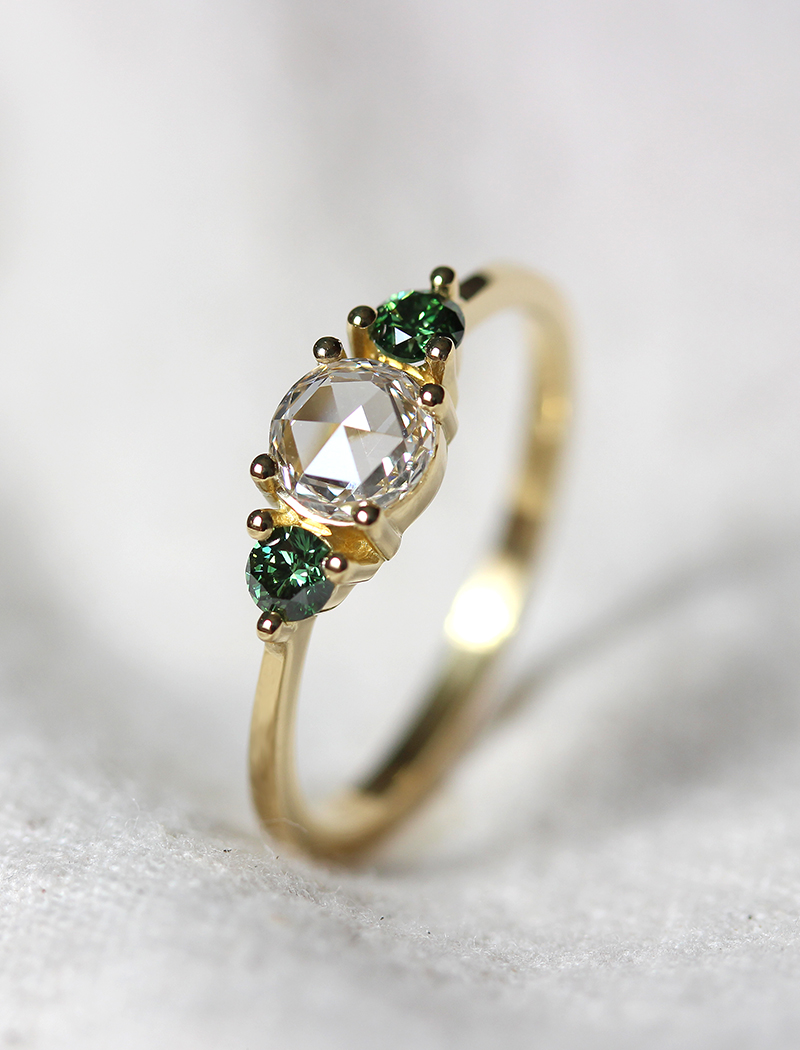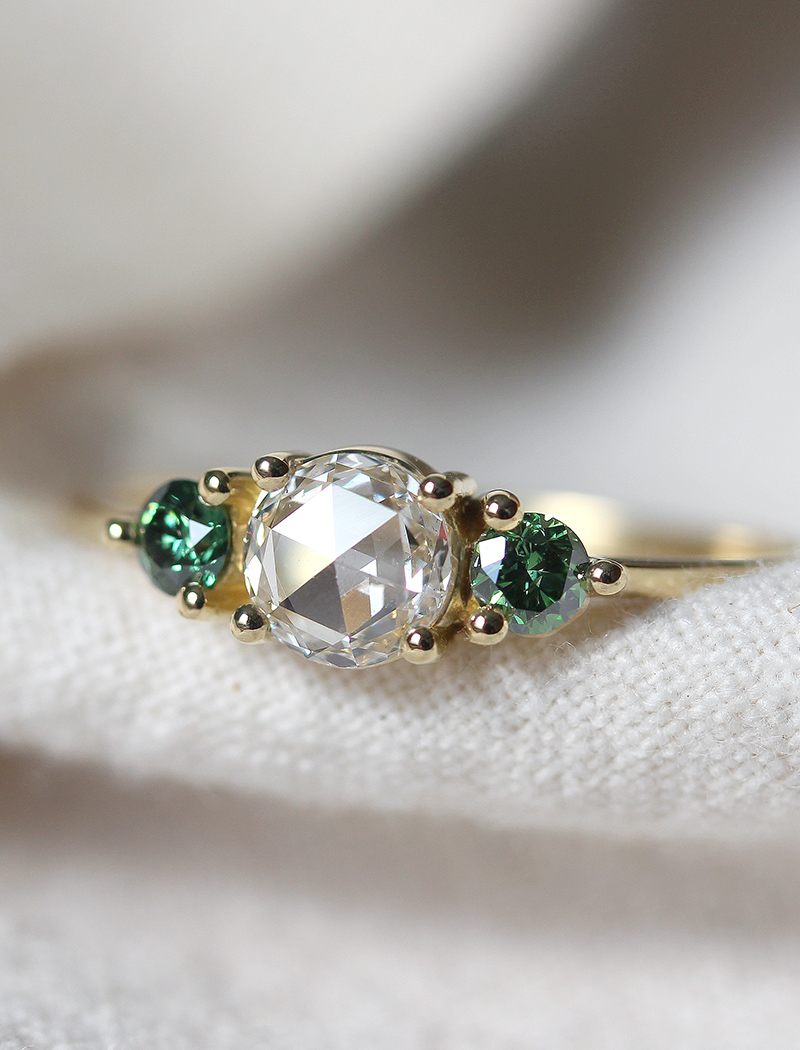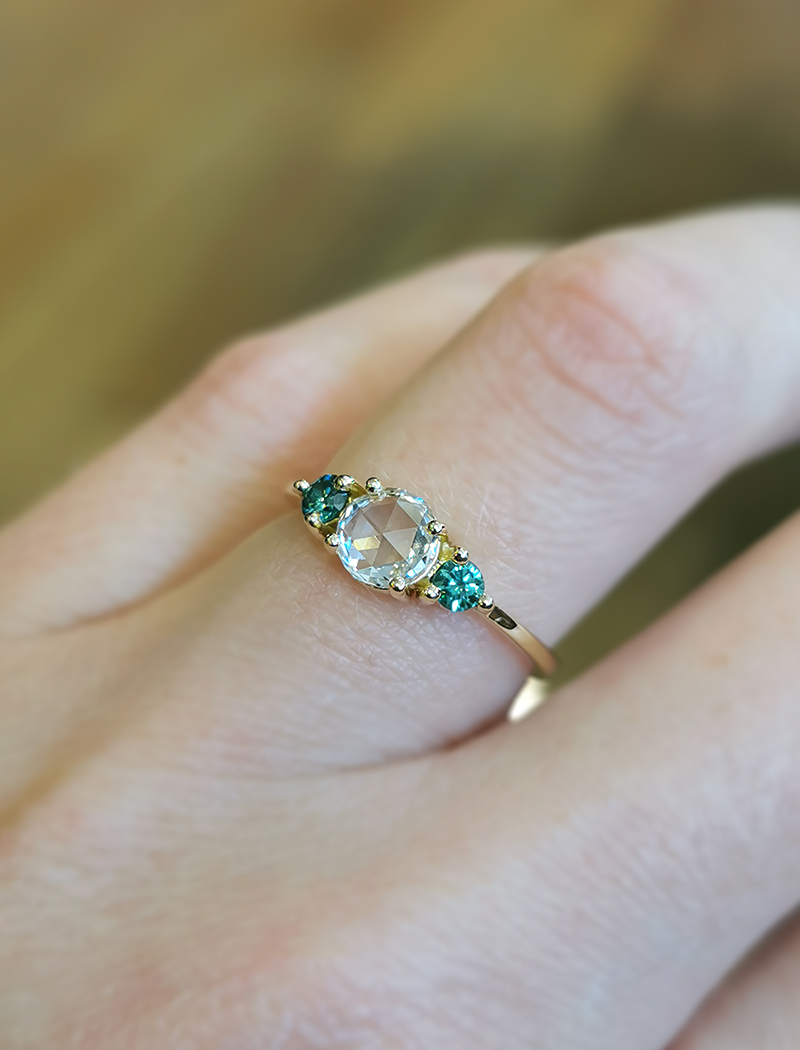 Daisy
£3,500
This sweet yellow gold ring features a central lab grown rose cut white diamond with a heat treated green diamond on either side. This piece has a relatively low profile, sits close to the finger and has a vintage feel.
The total diamond weight will be 0.50 carat or above and the piece is made in 18 carat yellow fair trade gold. Use the drop down menu if you would prefer a different metal.
Your ring will take 8 weeks to create and will arrive in a beautiful box along with a valuation document.
close
Make a bespoke enquiry