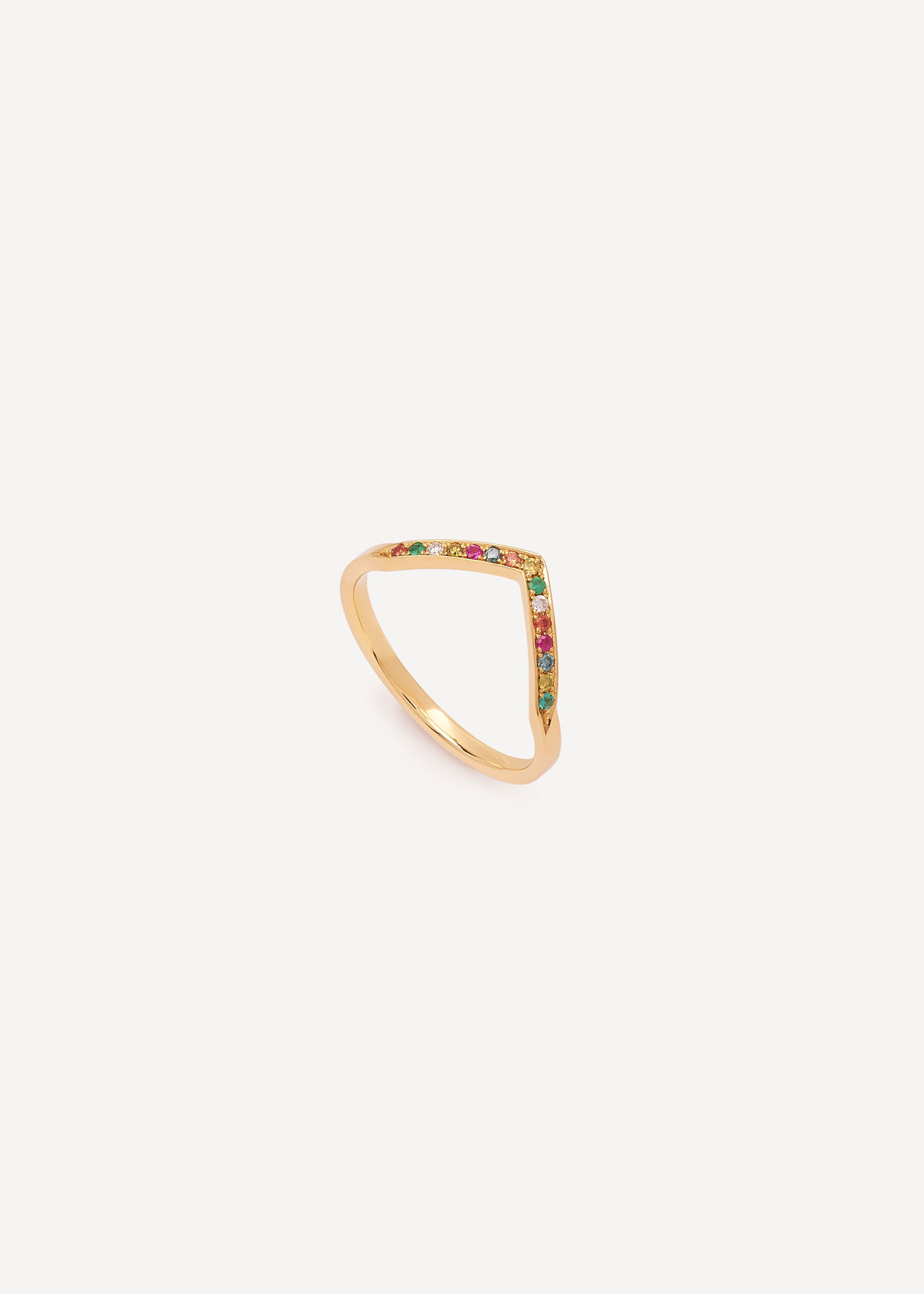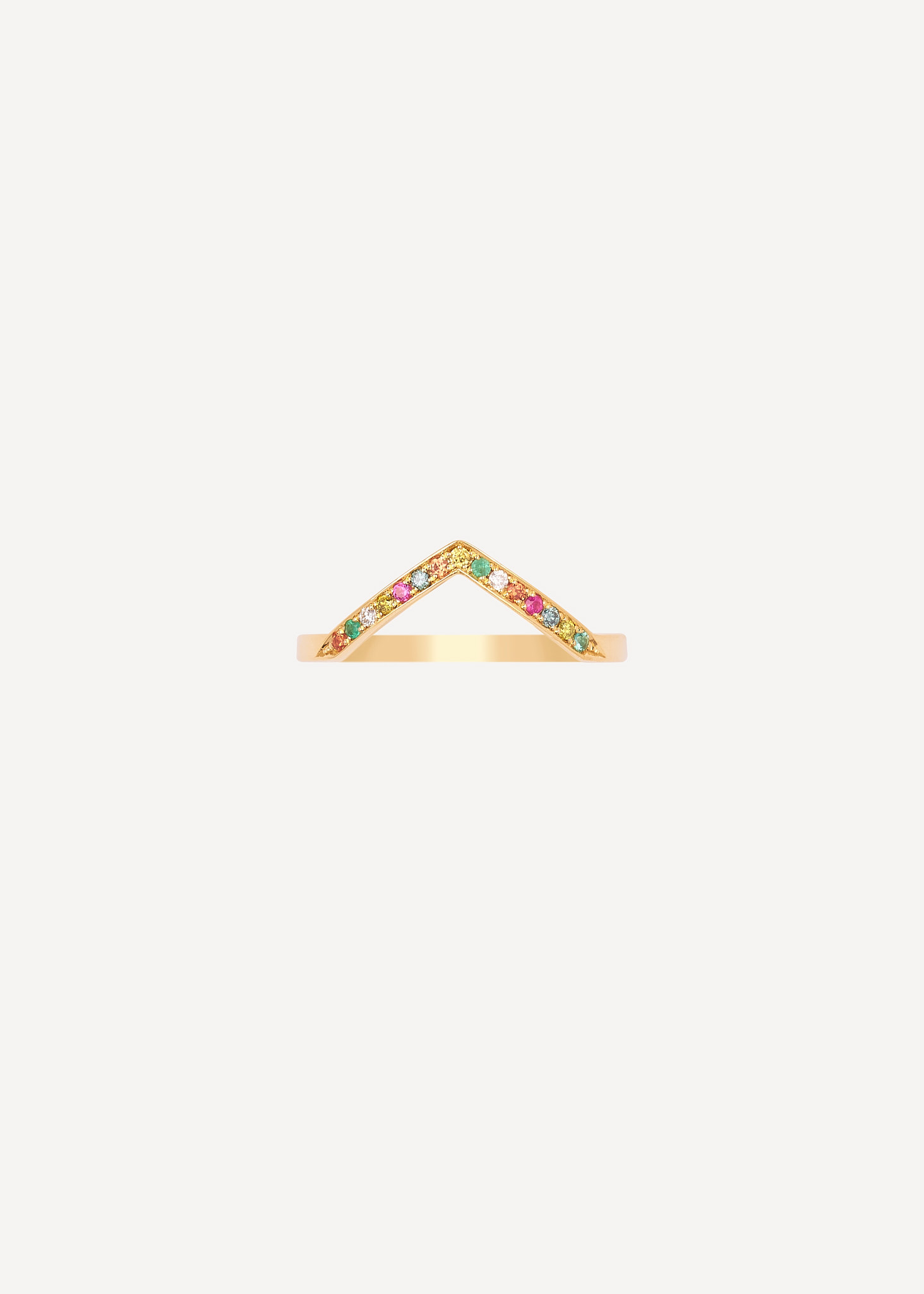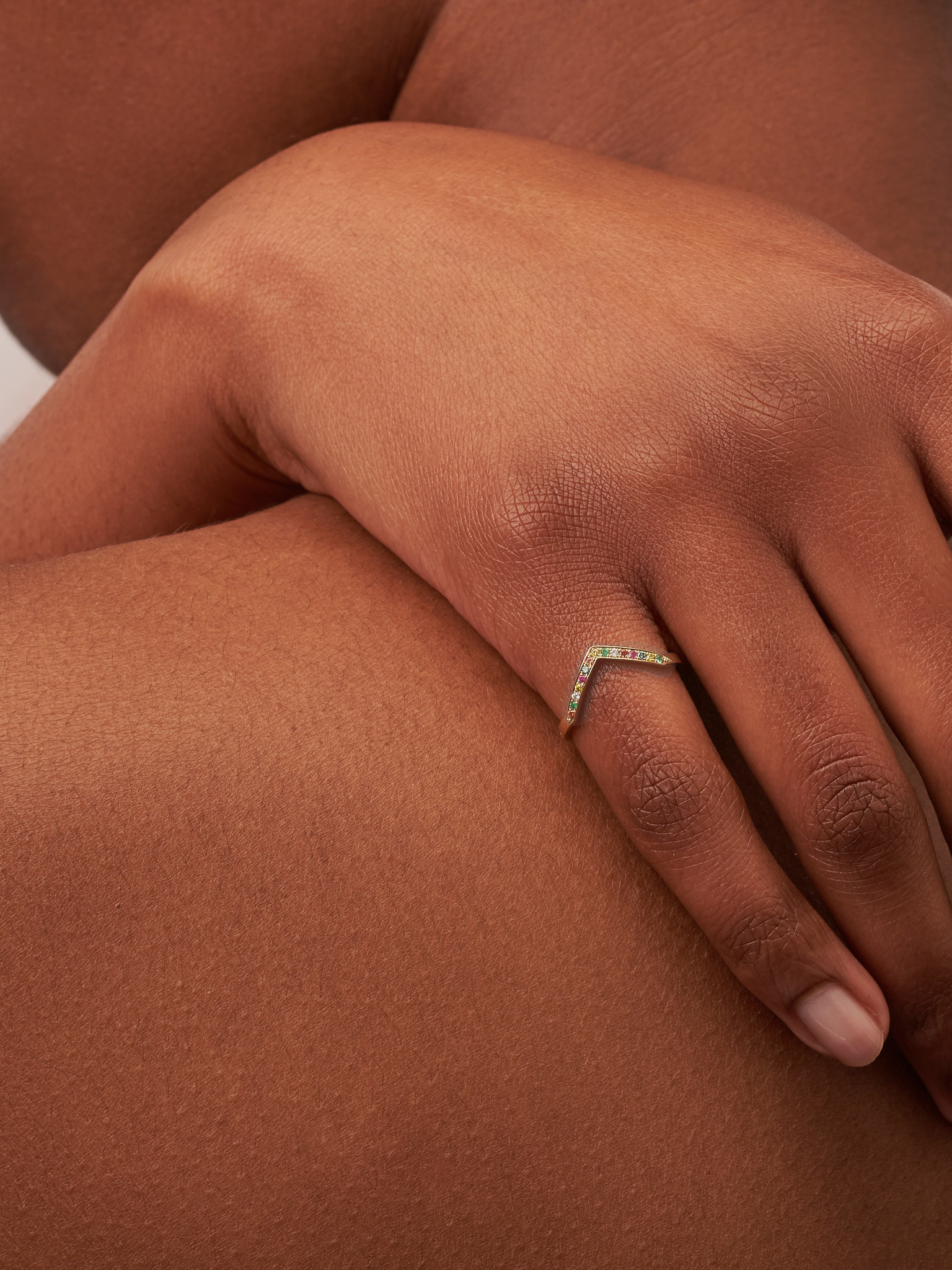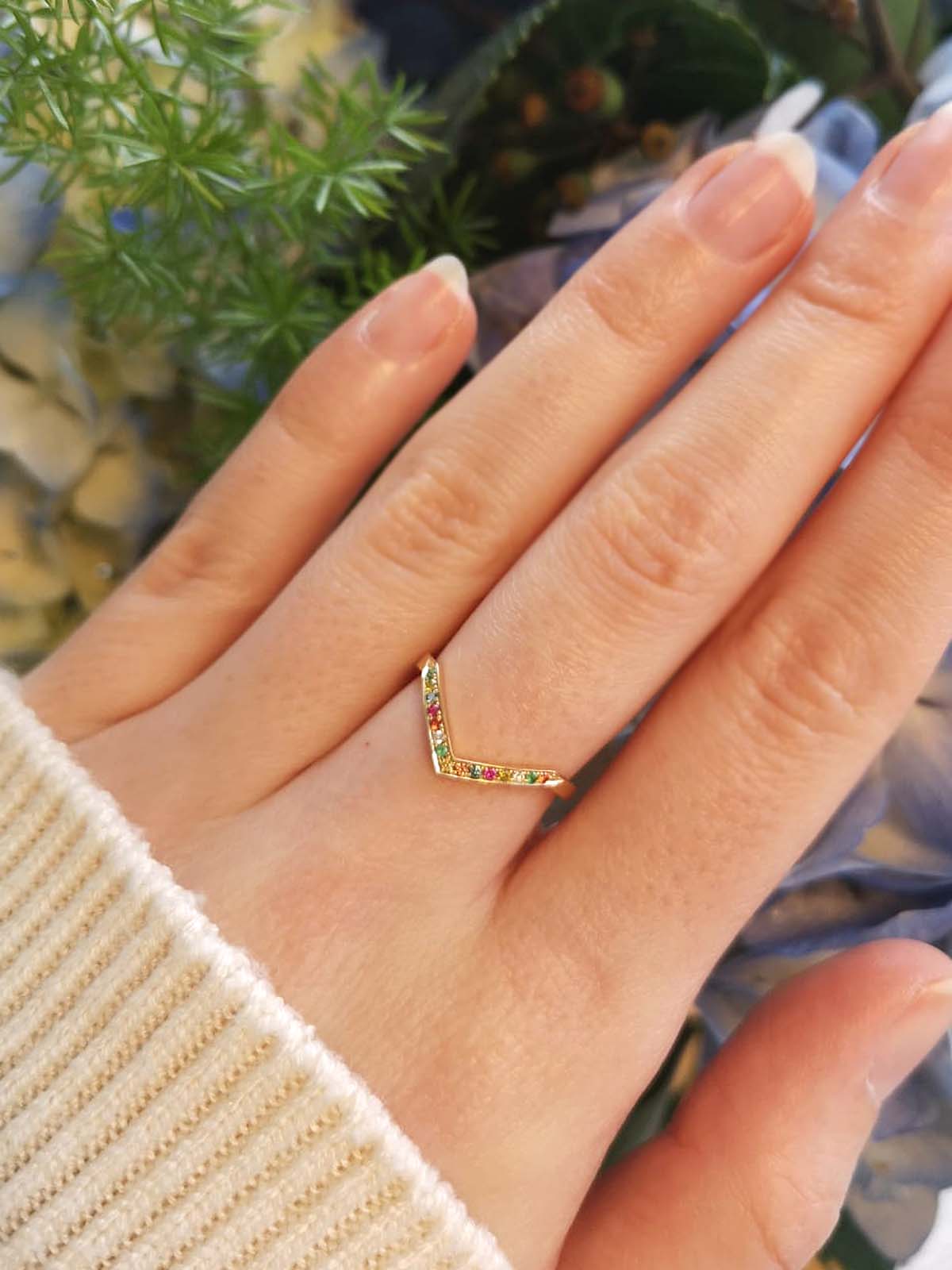 Summer Chevron
£1,000
This beautiful dainty chevron ring features bright, bold, candy coloured gemstones and perfectly encapsulates all of those gorgeous summer colours. This piece was originally made for my sister, Georgia, who is a big lover of all things colourful and cheerful.
The piece is 1.8mm wide and features a mixture of diamonds, emeralds and coloured sapphires all carefully thread and grain set along the chevron shape. It can be made within 6-8 weeks.
Use the drop down menu to pick your preferred metal or get in touch if you have any questions.
close
Make a bespoke enquiry