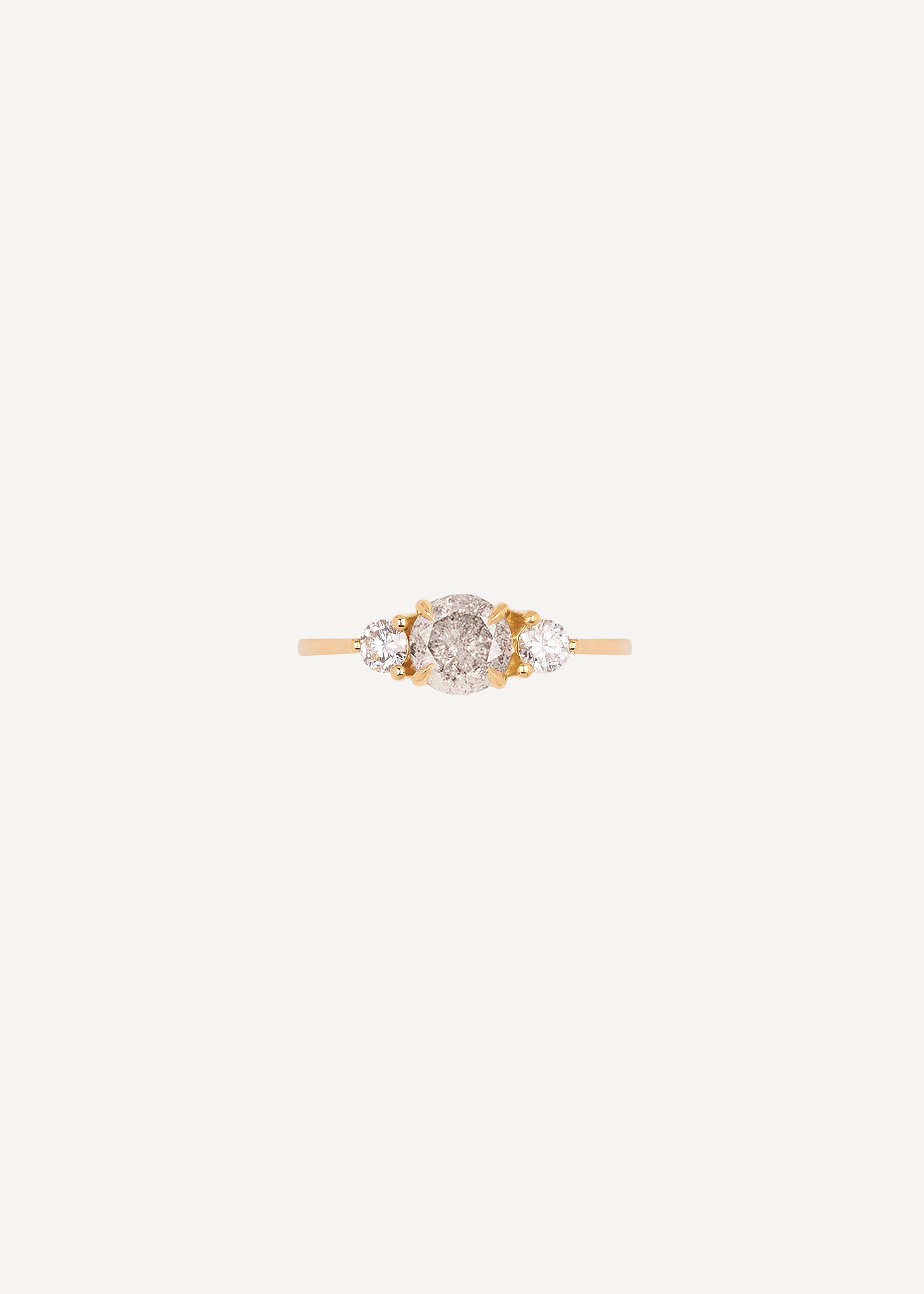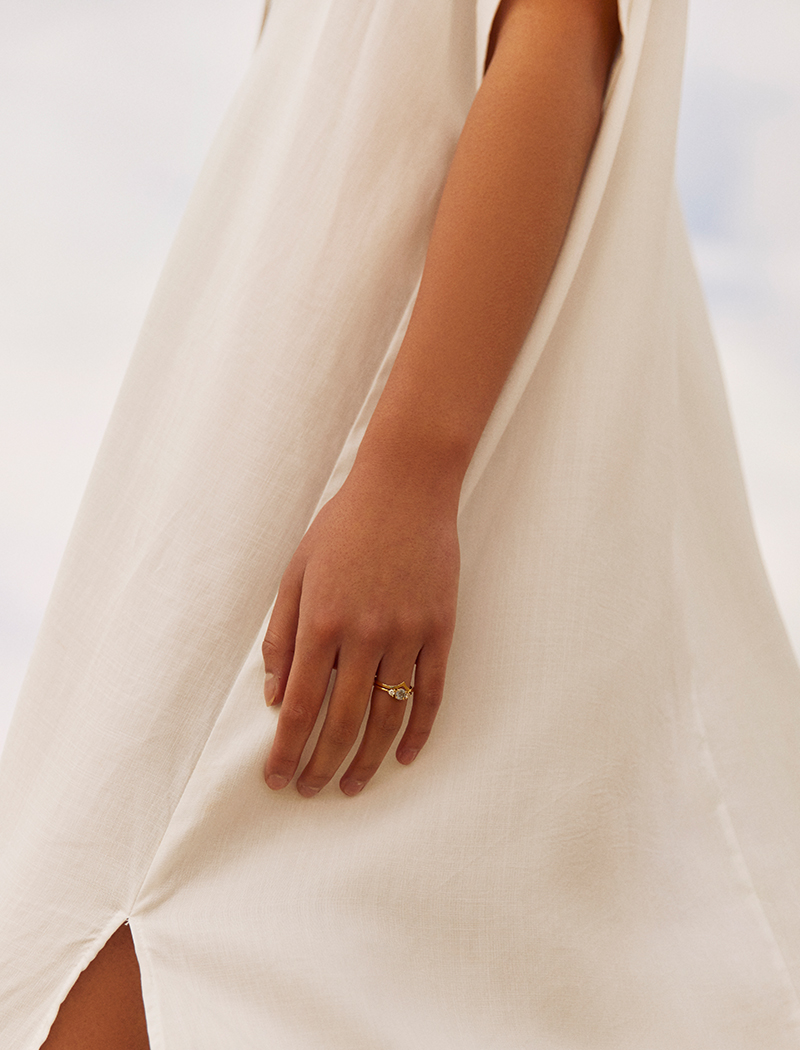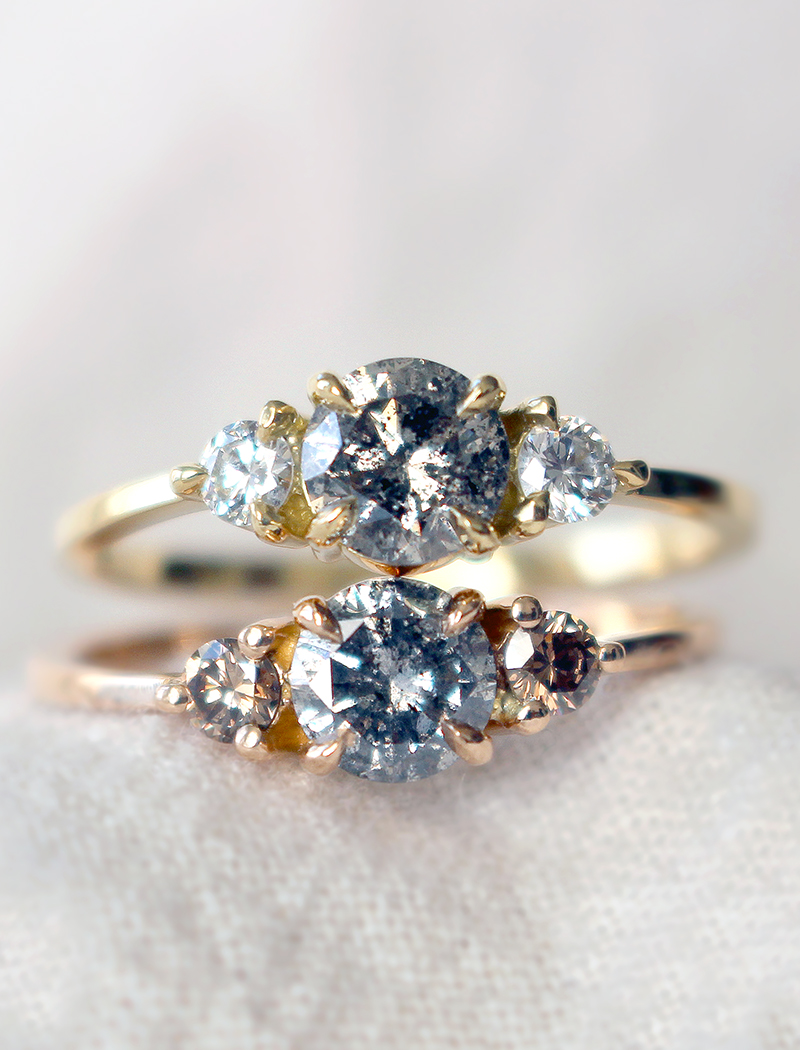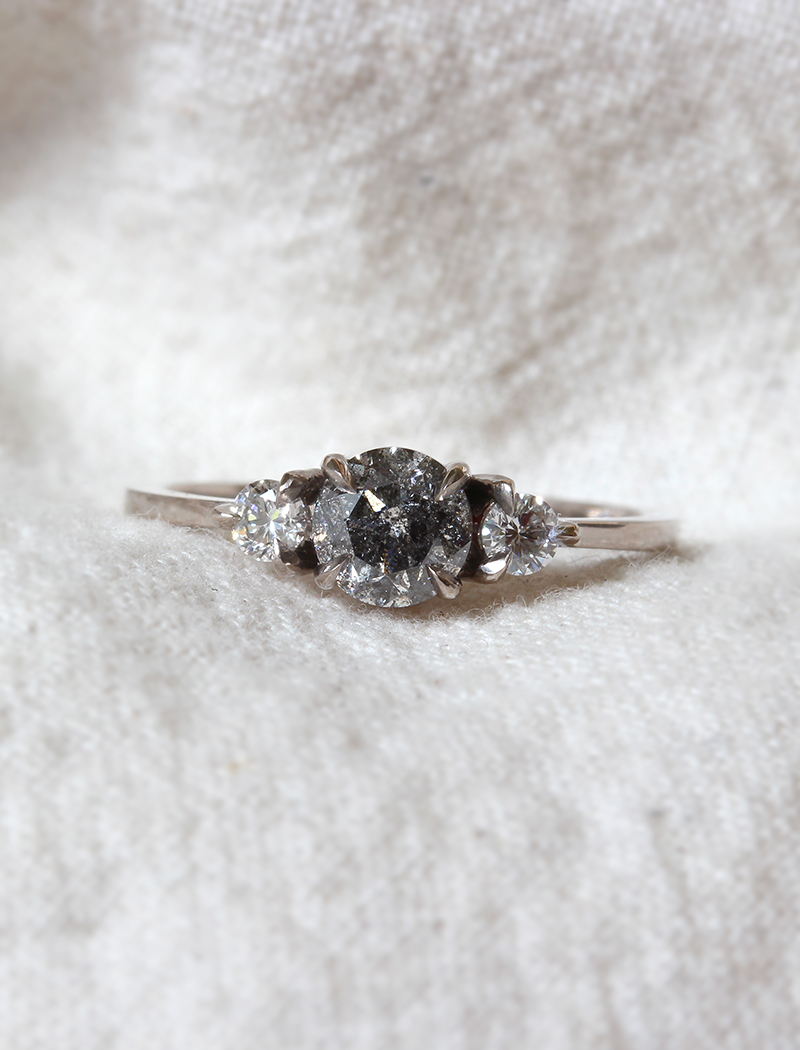 Starlet
£3,000
Beautiful diamond trilogy ring featuring a central salt and pepper diamond with white diamond side stones. The band tapers slightly towards the stones which gives it a dainty appearance.
Every salt and pepper diamond is unique. I hand select each stone myself to ensure the stones are full of character and sparkle.
The stone weight will always be 0.60 carat and above.
close
Make a bespoke enquiry