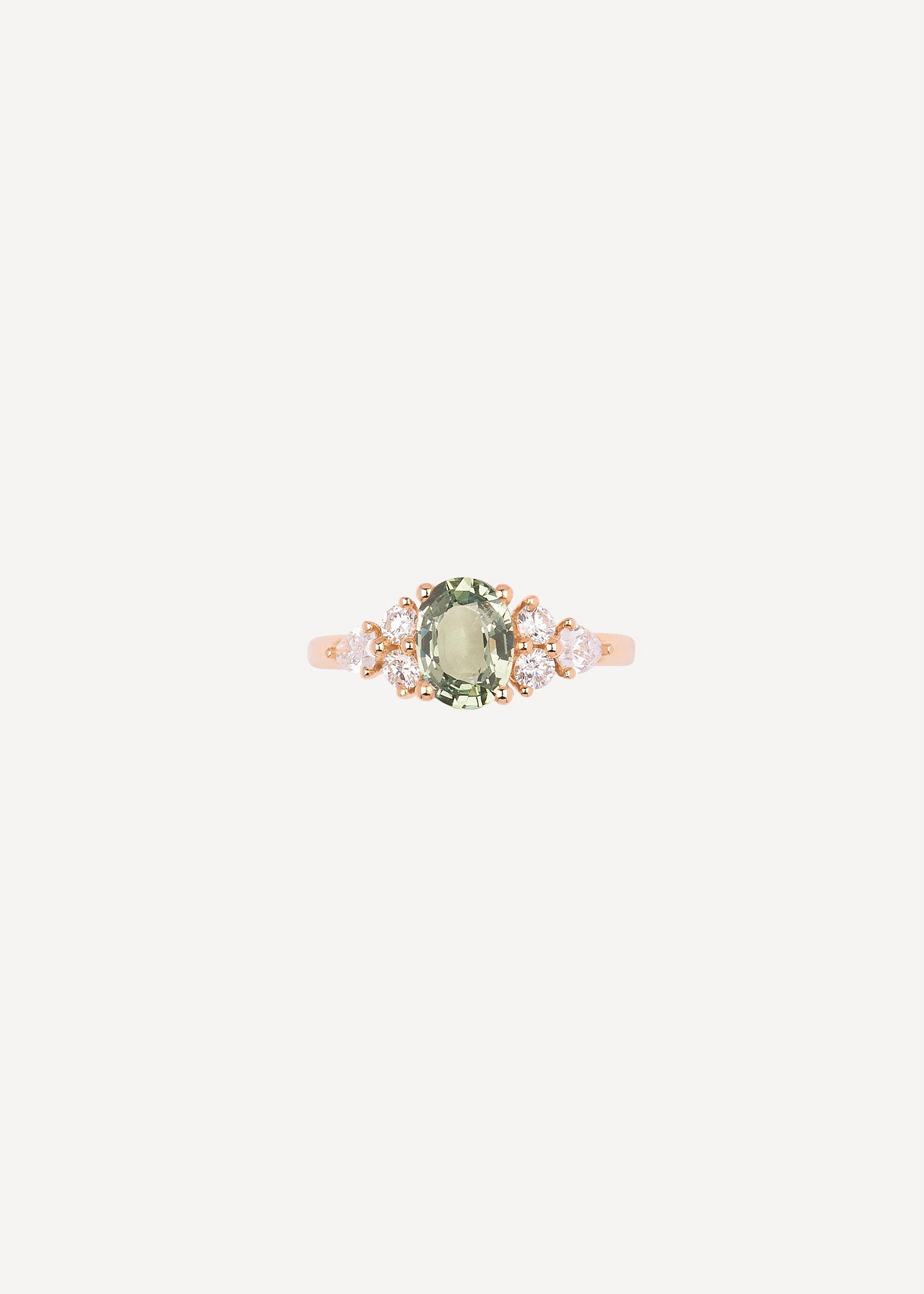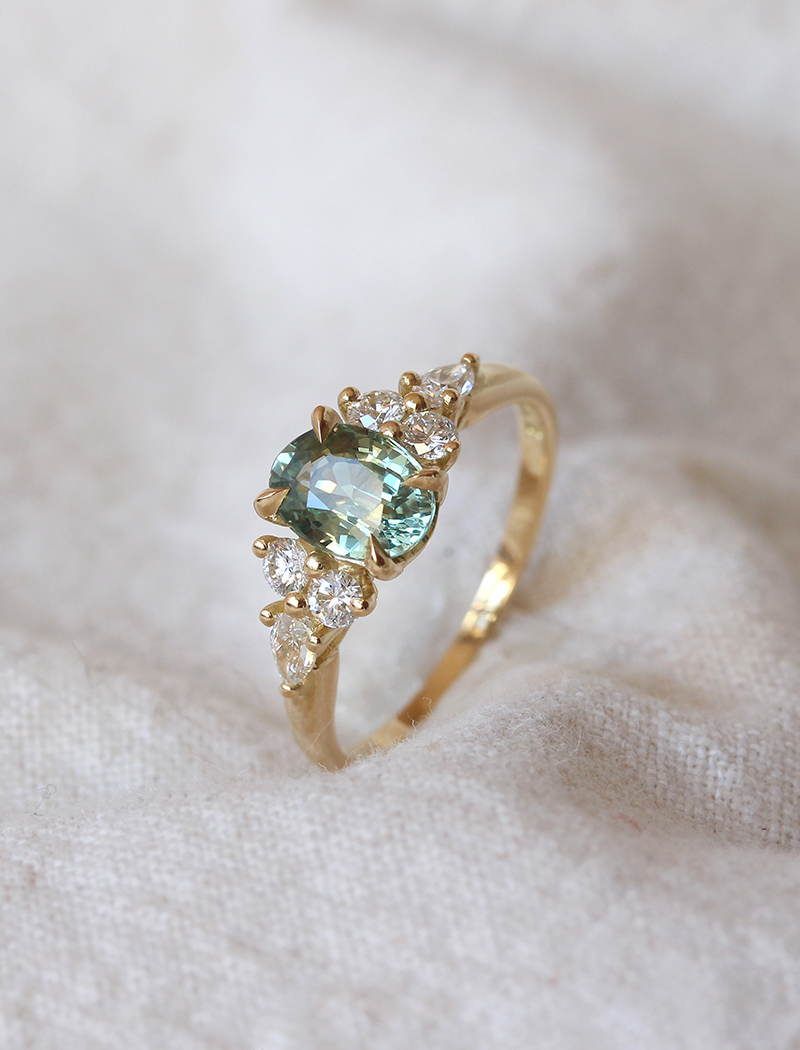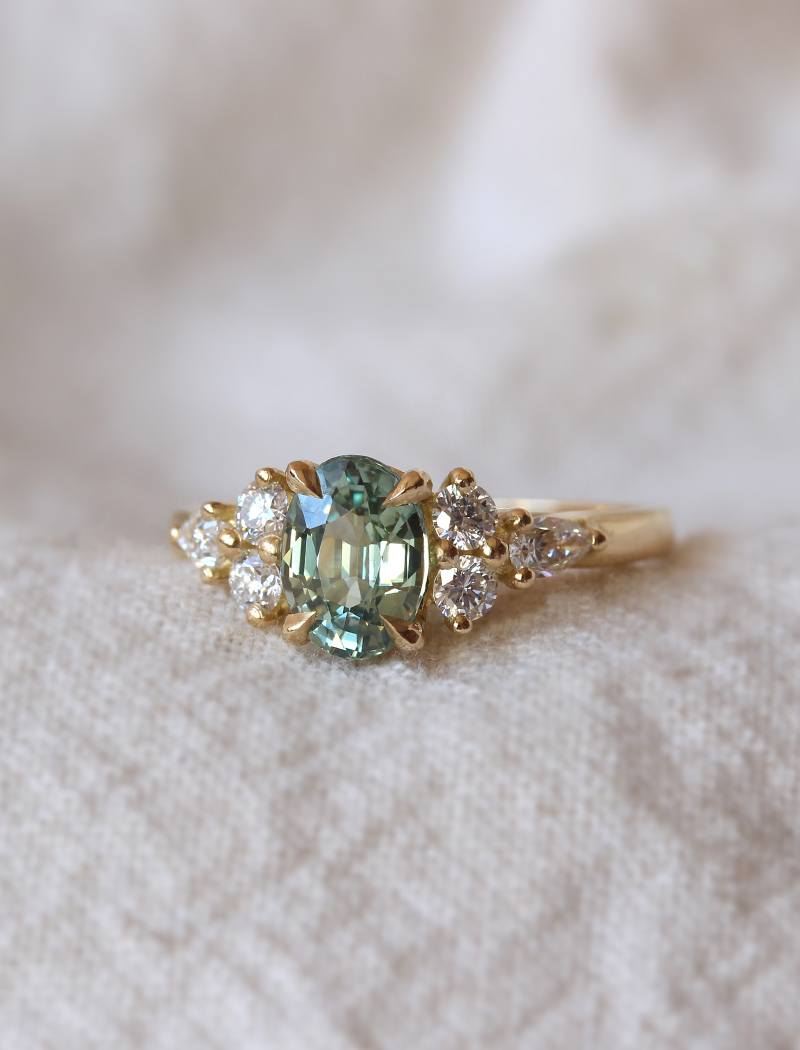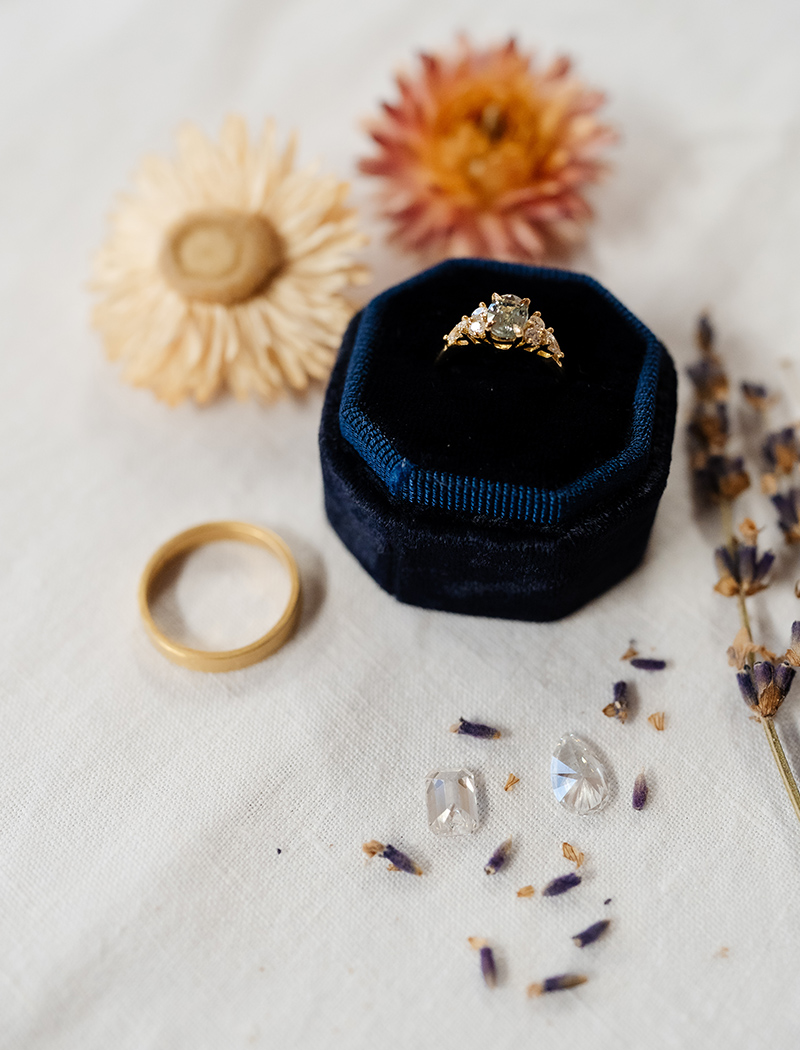 Sea Treasure
£3,200
The new Sea Treasure ring features a beautiful pale green sapphire with sparkling white diamond side stones.
This piece reminds me of a glittering rock pool and I can't get over the incredible colours.
Use the drop down menus to choose your preferred metal. The centre stone will be 0.80 carat or above. If you would prefer lab grown stones get in touch, I'd love to hear from you.
close
Make a bespoke enquiry