November 30
When it comes to choosing men's wedding rings, it seems like it is quite a complicated subject. Even though it might be difficult to pick the right one, it is not an impossible task. Today I am looking into the subject of rings for men, and how to make the selection process easier for you.
There are a few things that you need to take into consideration:
1. How to choose your ring size? – The first and most important step to consider is the ring size. So, you need to figure that out first, which honestly is not that difficult. All you need to do is go to a local jewellery store, or go together with your partner, and ask about the ring size. The seller will size your finger for you or provide you with a ring sizer and instructions and away you go! Alternatively, I can post a reusable ring sizer to you free of charge but getting the correct size in store is always best.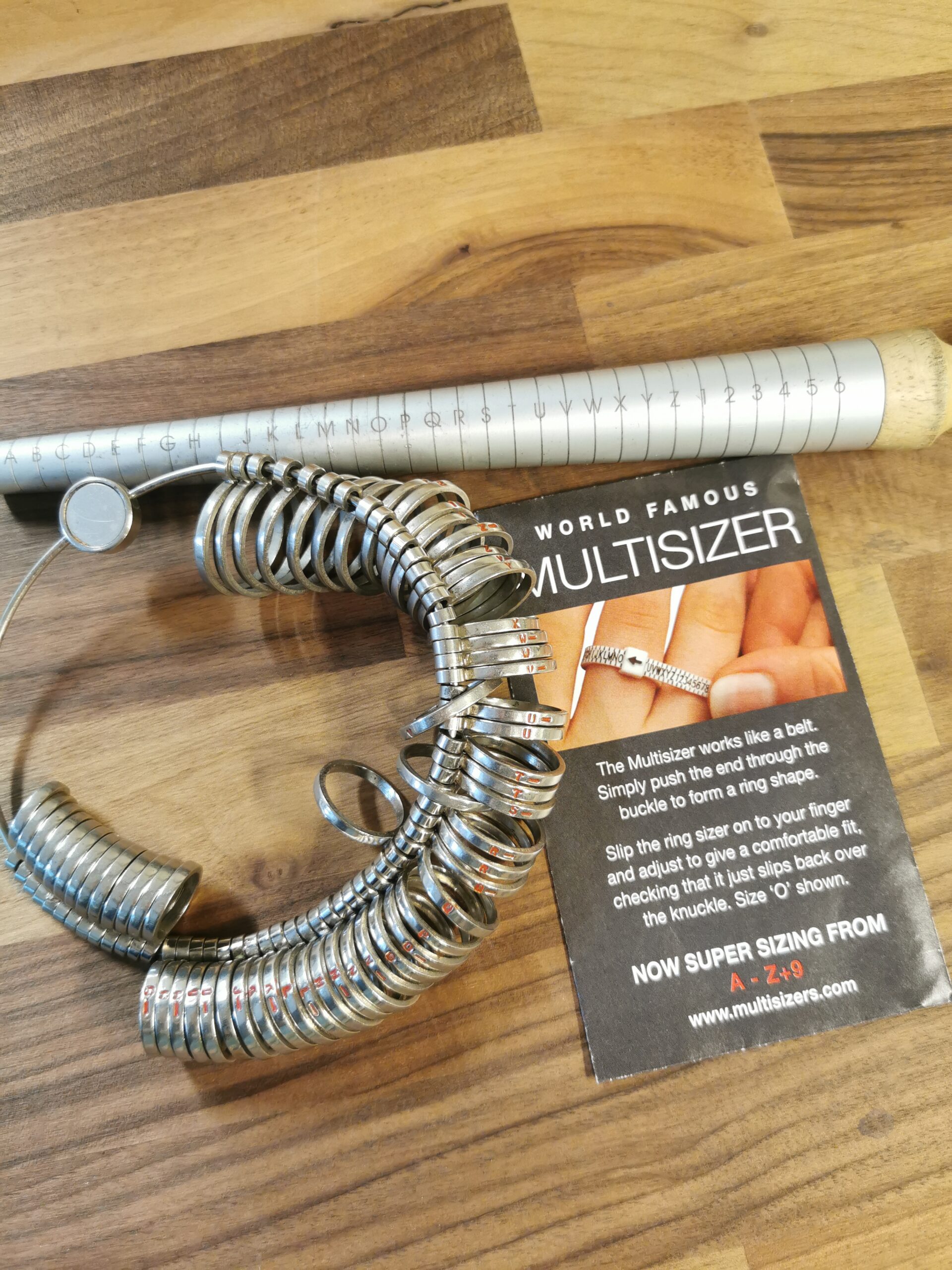 2. Pick out a ring profile – now, the second step in picking out men's wedding rings is the profile of the ring. There are a few profiles that are considered the most popular ones. They are – the classic court, the D-shaped ring, the flat ring, and the flat court ring. Each of them varies in appearance, see images below for examples. This is probably the most important step when choosing a men's ring. The reason for that is not only the style, there are other factors as well. For example, you may want to get a flat ring, but realise that it feels uncomfortable after trying one on. This is why you may end up turning to the classic court design.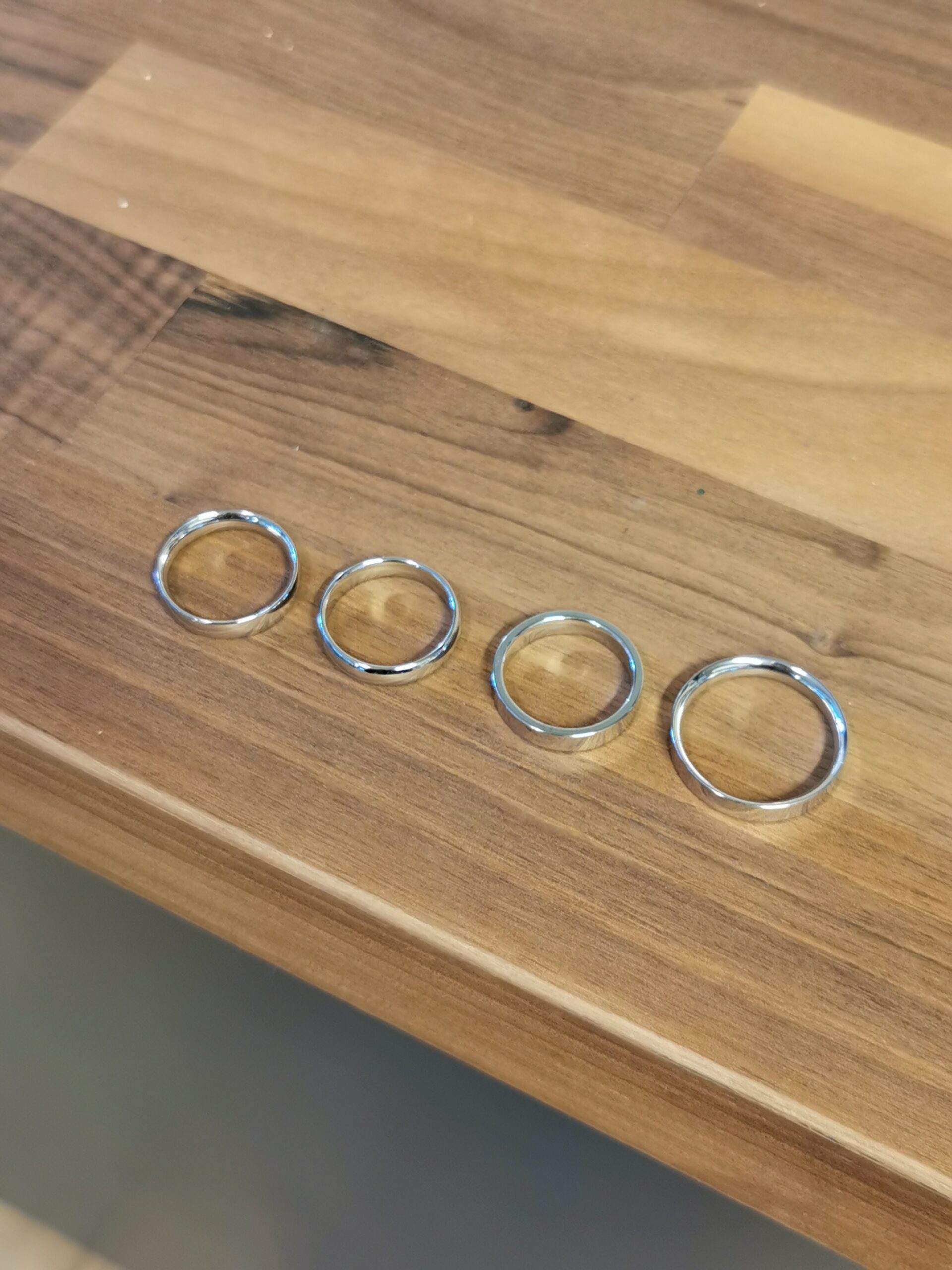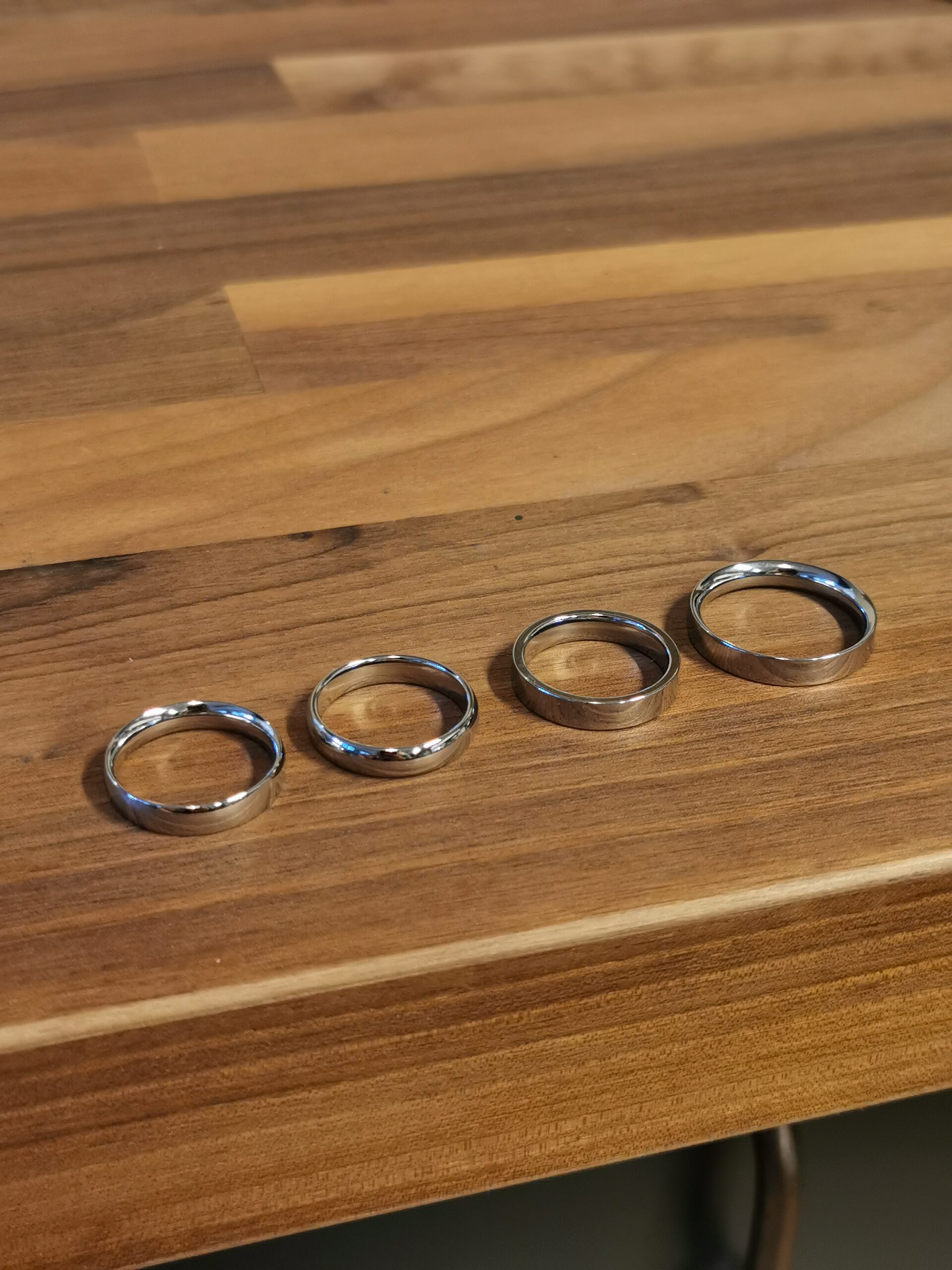 3. Pick out band width too – I can argue about this for as long as I can, but at the end of the day it all comes down to preference. When choosing a wedding ring for him, the width of the band plays an important role too. It all boils down to how comfortable the width makes you feel. Try out various widths and pick the one that makes you feel the most comfortable. The most popular width I make for men is around 4mm. The image below shows four rings, 3mm, 4mm, 5mm and 6mm.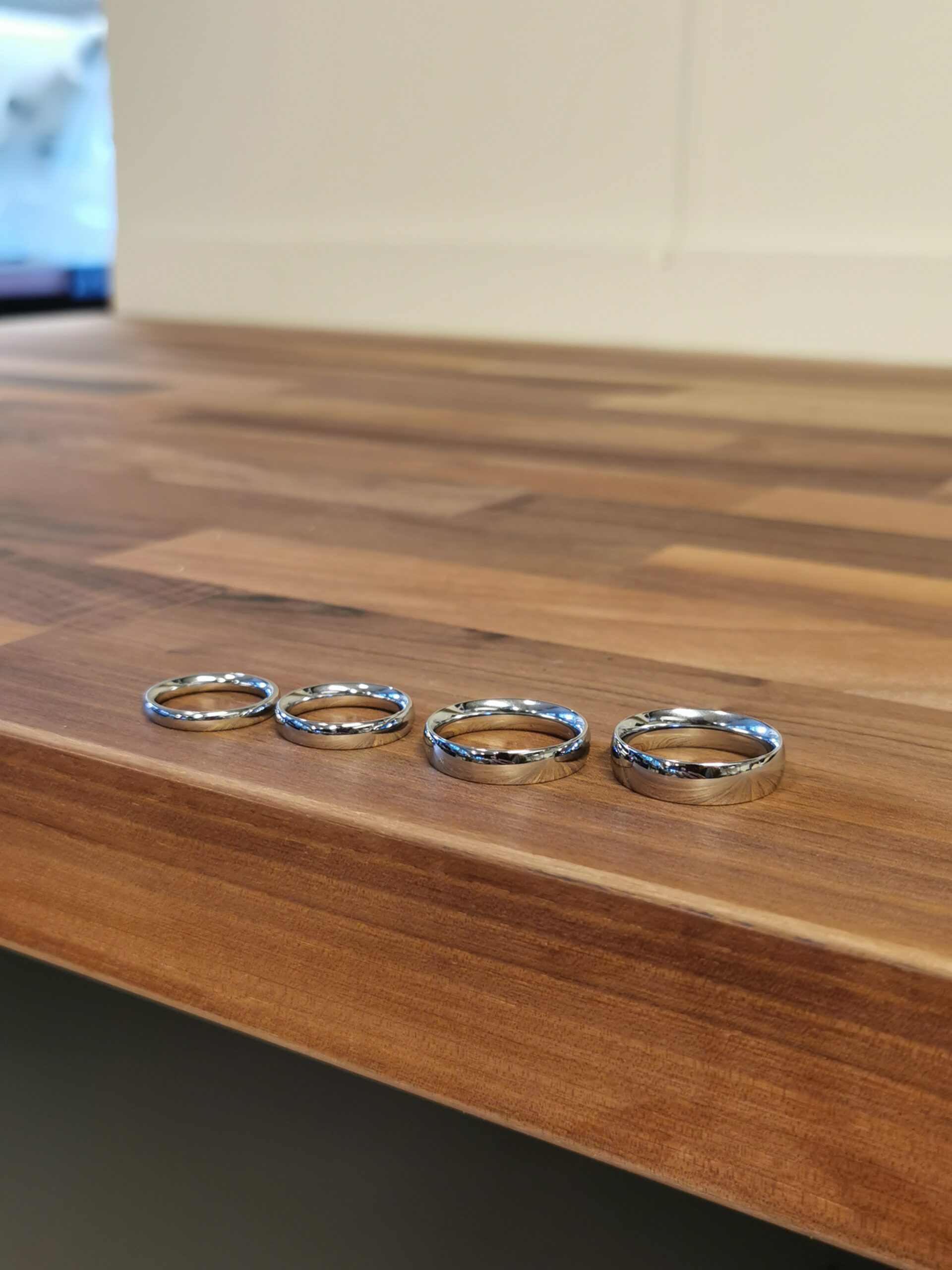 4. Choose a metal – the last thing to choose for a men's wedding ring is the metal. This can be anything from rose gold, yellow gold, white gold, or platinum. To make the selection process easier, think about what kind of tone you want your ring to have. Do you want something rich and warm? In which case yellow gold or rose gold might be perfect for you. Or do you want something with cooler tones featured in metals such as platinum or white gold. This narrows down your choice and it is the last stage in choosing a men's ring.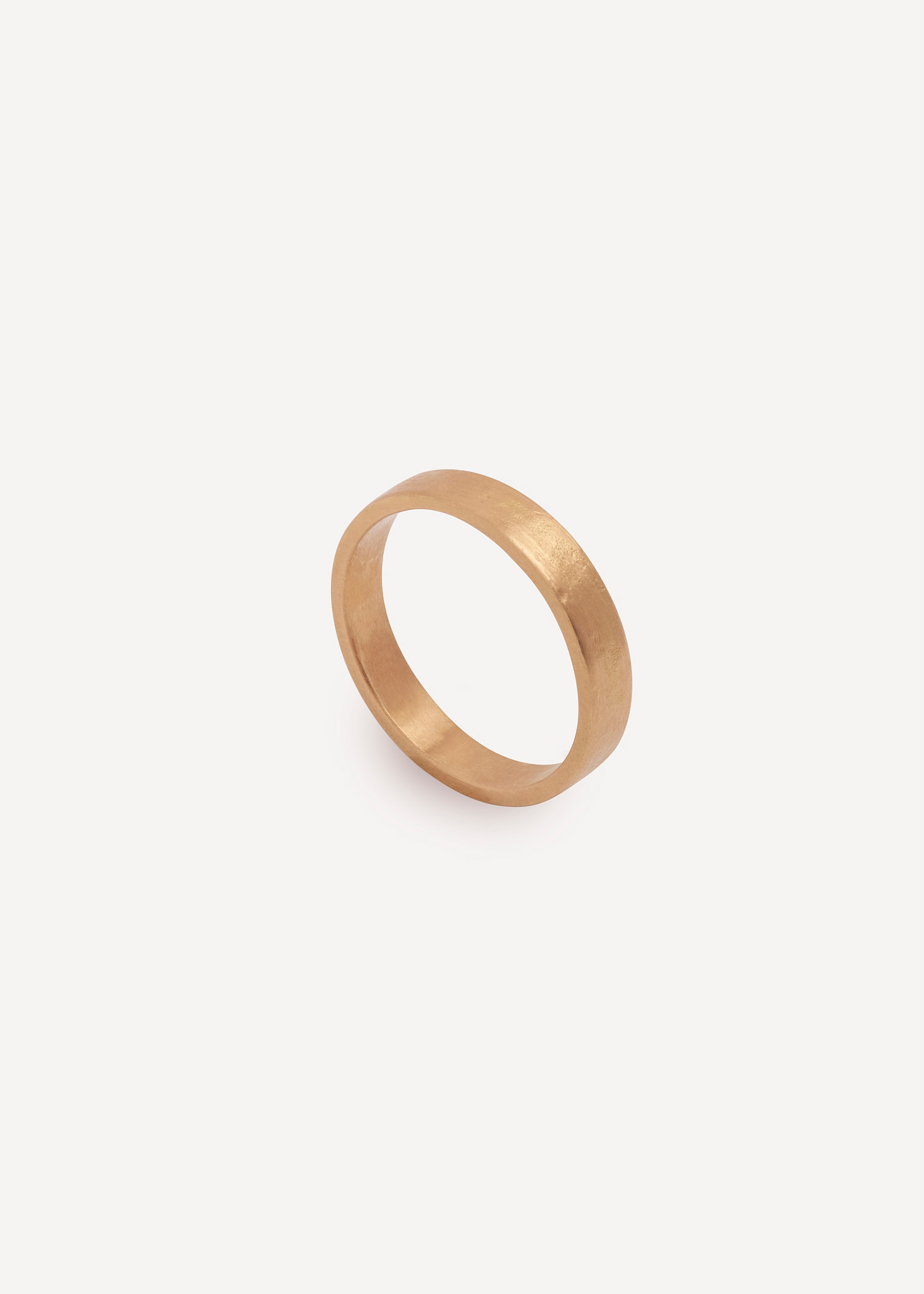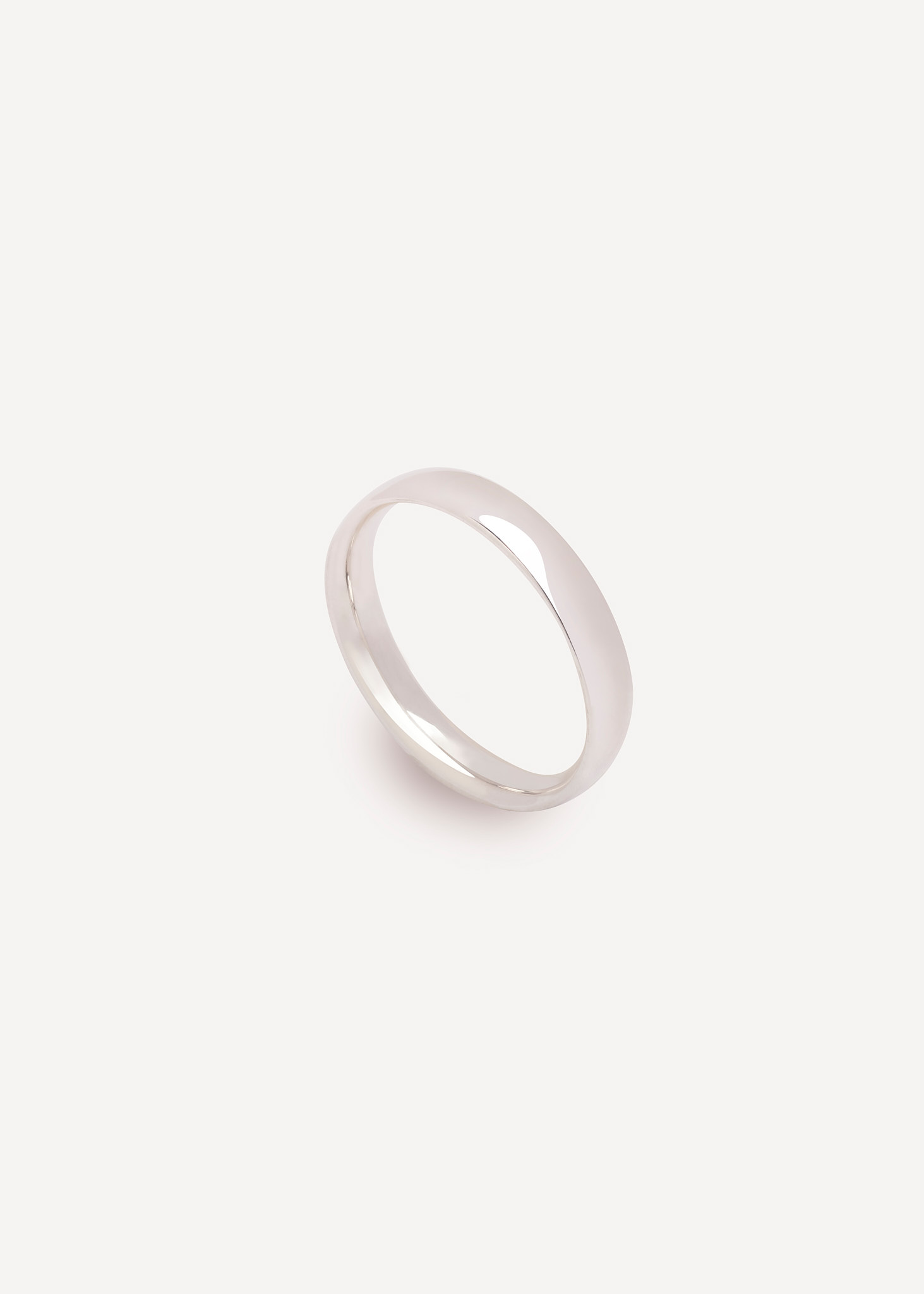 5. Choose a finish – The final touches such as the finish on your ring can really tie everything together and make your vision come to life. There are many options but my favourites are polished, matte, hammered or textured. A polished ring will look most traditional and shiny, whereas a matte finish will create a more modern look. A hammered finish will catch the light and adding some texture is a great way to create something really unique.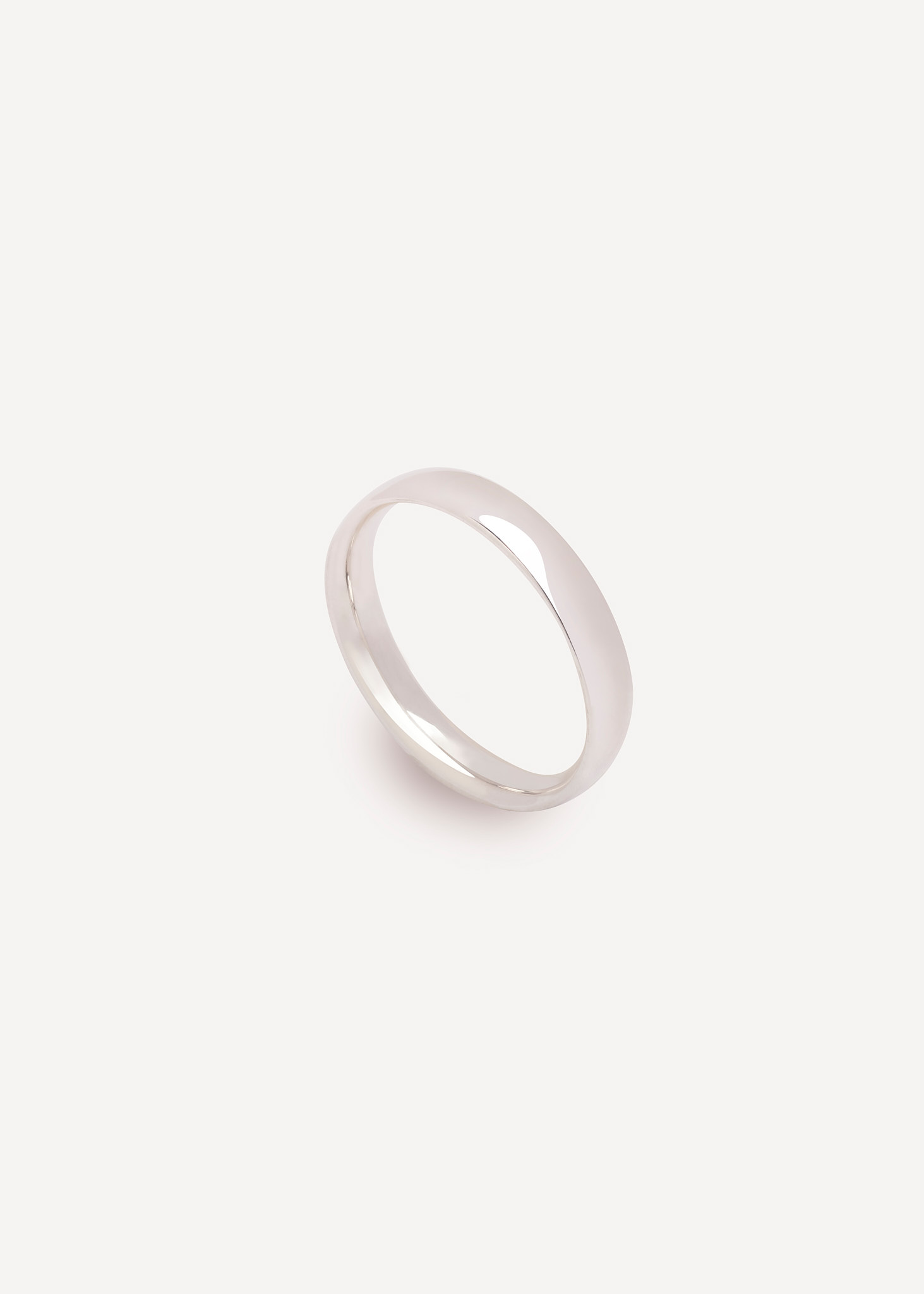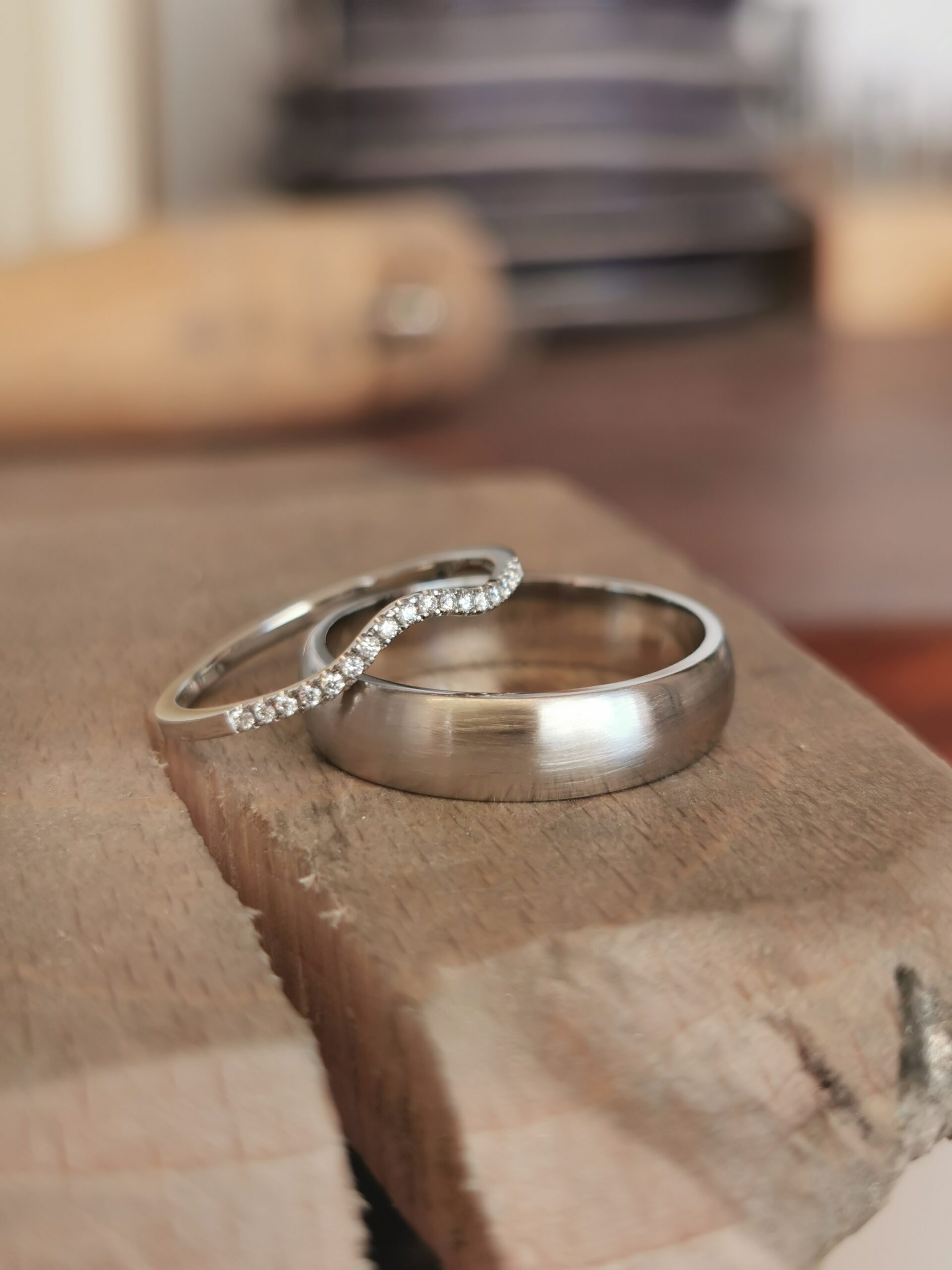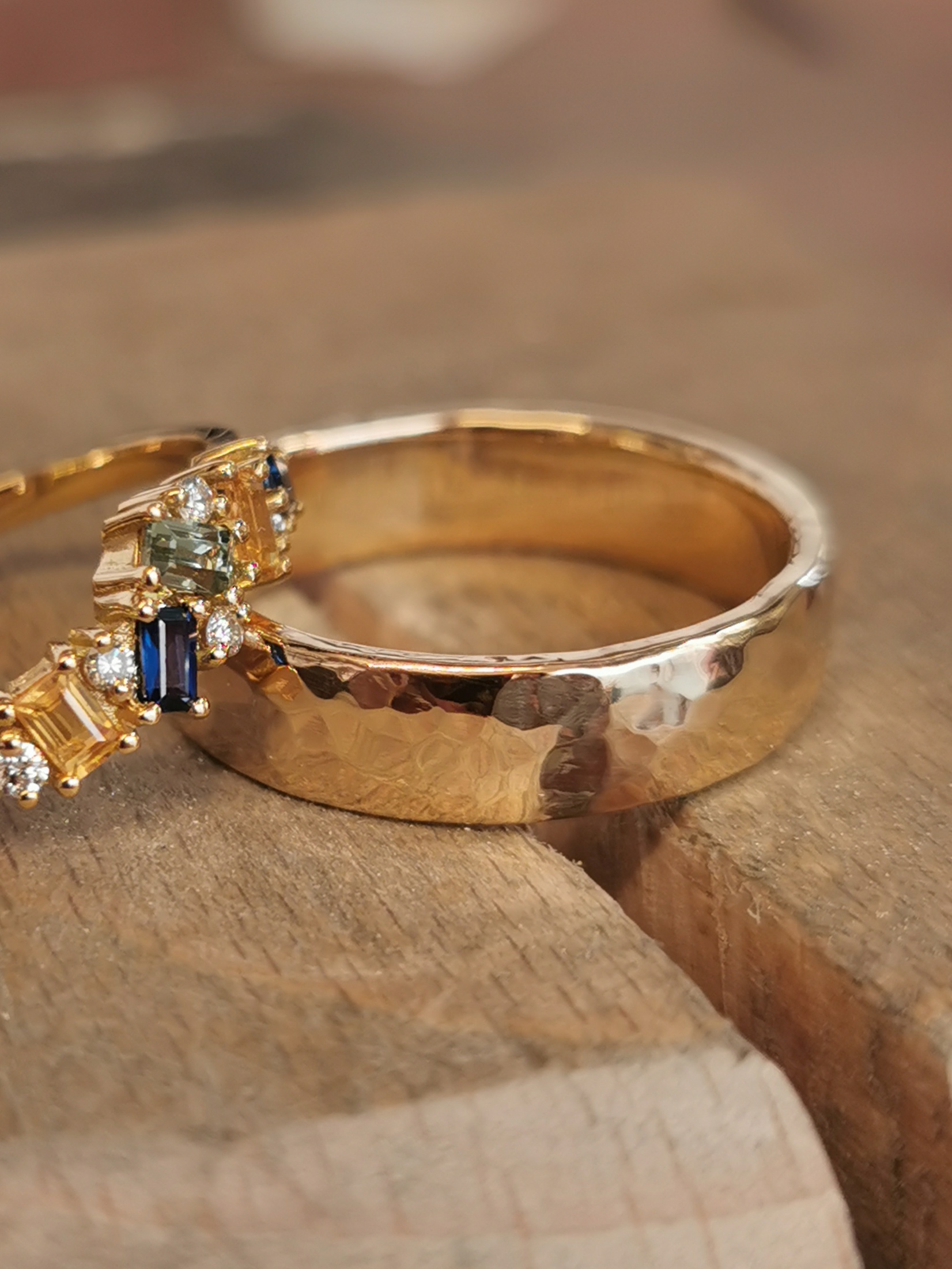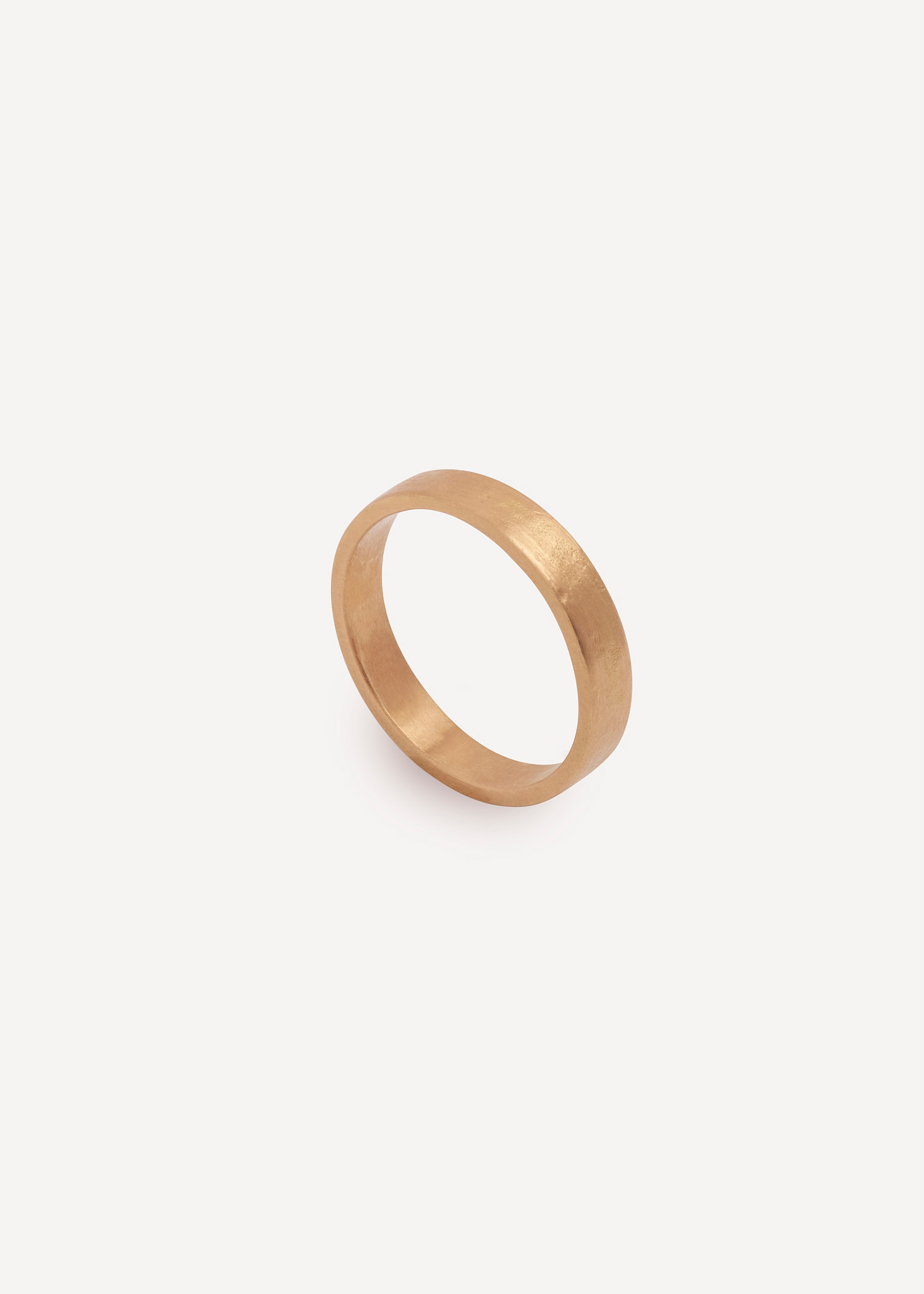 After we have gone through all the steps for men's wedding ring selection, the rest is up to you and your partner. As you put the pieces together, I bet you will pick a unique ring that represents your personality. If needed, ask your partner for some help and make the decision together.
If you are looking for wedding rings but are not local to Brighton, don't worry – we can do everything virtually. I can post out a ring sizer and guide you through the whole process! Make an enquiry here.