August 03
When one is looking into the elegance that nature created itself, salt and pepper diamonds immediately come to mind. Thus, the topic of today is these wonderful diamonds and the beauty they bring to engagement rings!
What is a salt and pepper diamond?
A salt and pepper diamond is perfect if you are looking for a truly unique engagement ring. These diamonds are the sister stone to the traditional white diamond. Their popularity has really grown within the last few years. The reason for this is people looking for a one-of-a-kind stone that will make them feel special and unique. The salt and pepper diamond has proven to be an excellent choice when looking for an alternative engagement ring.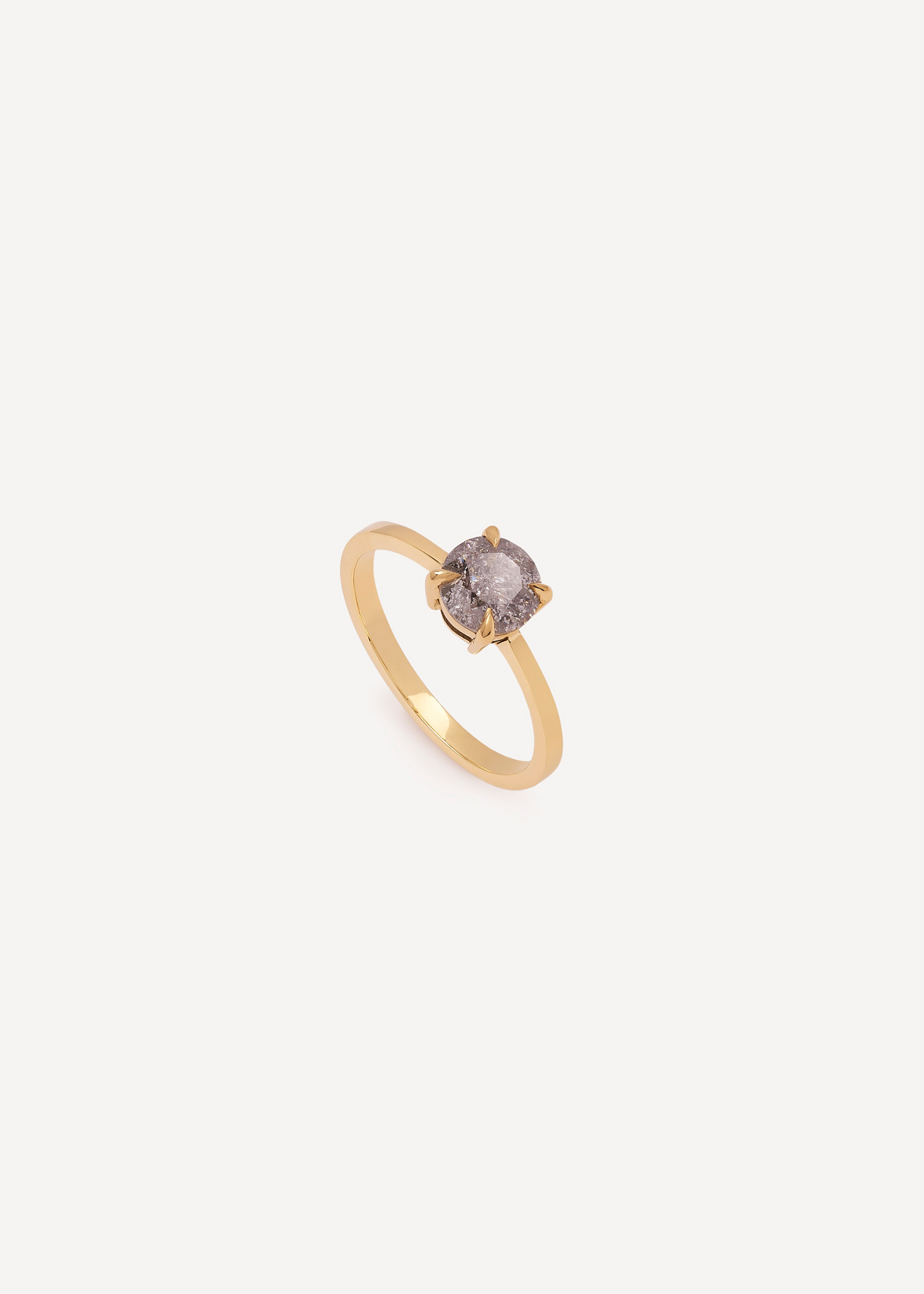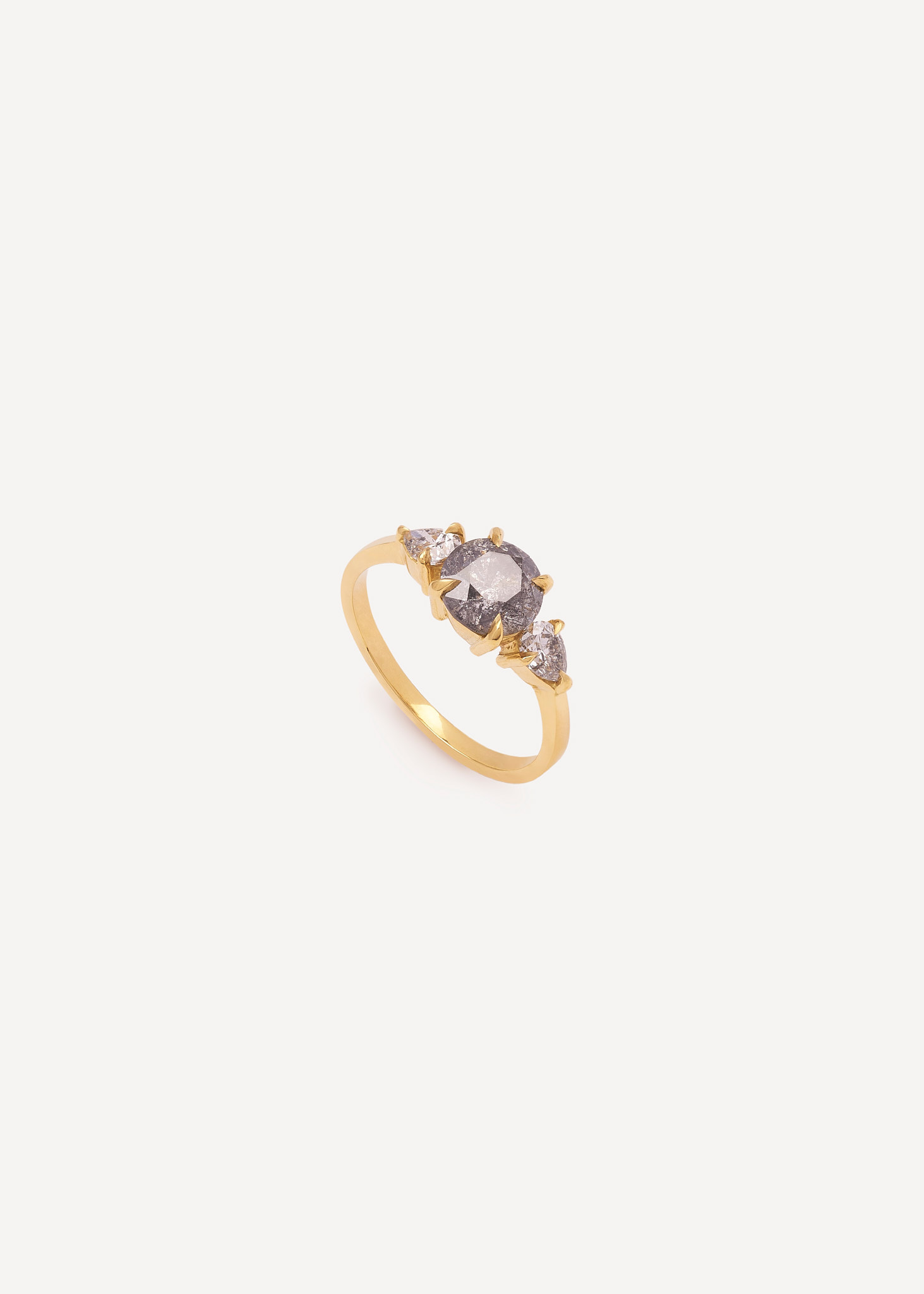 How are they formed?
These stones form deep underground over millions of years within the earth's crust. The reason why salt and pepper diamonds are so unique is because of all the minerals inside of them. These minerals have built up inside the diamond causing some black, white and grey speckles that make them instantly recognisable.
Back then, it was traditional to throw away all of these diamonds and stick only to the white diamonds, assuming that they were the only ones that could provide real value.
Thankfully, in the world of today, all we want is a unique engagement ring. I love it when I see a happy customer wearing one of my salt and pepper engagement rings. It is nice to appreciate the perfect imperfection that has found its place in the hearts of many excited brides.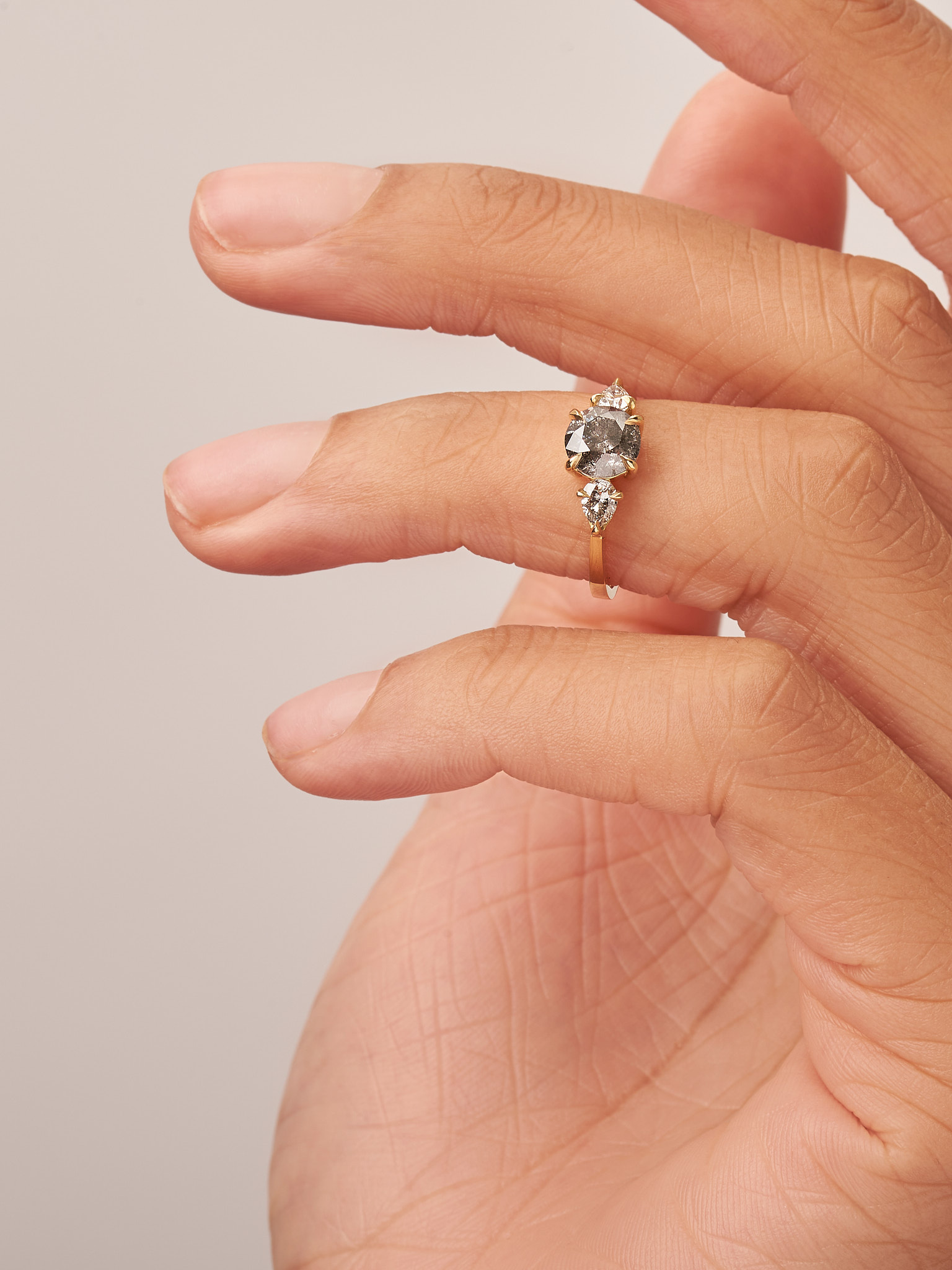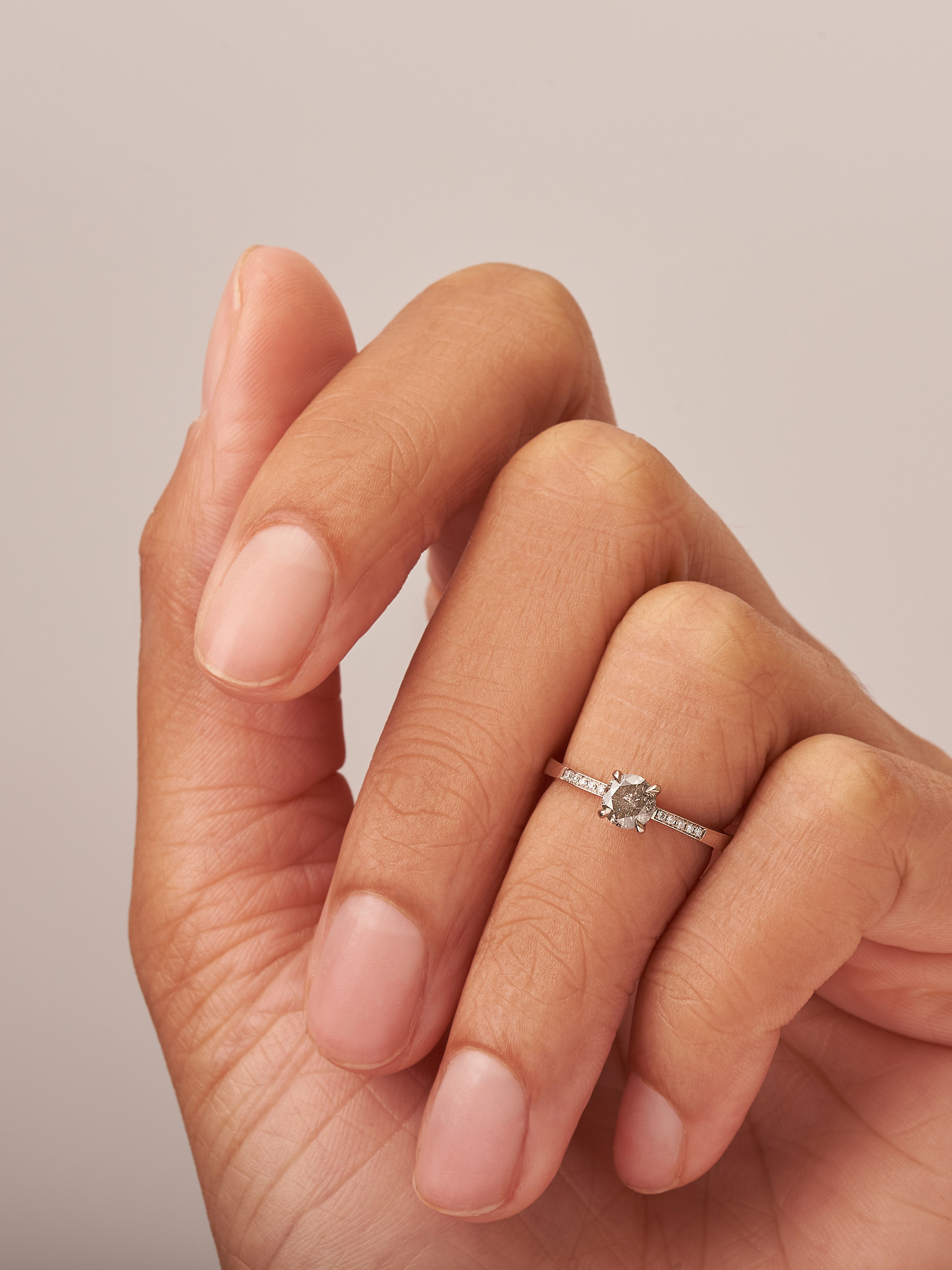 Why should you choose a salt and pepper diamond?
There are plenty of reasons why you should opt for this particular type of diamond engagement ring. Some of the top reasons include:
. Variety – these diamonds are magnificent, and not only that, they come in a variety of shapes and sizes! Feel free to experiment with the various cut options and shade options. This allows you the freedom to choose the one you think would suit your partner best.
. Alternative – I love an alternative engagement ring, and this one takes the cake. The greyish tones are marvellous and provide an edgy flair. You will not get this look with any other design.
. One of a kind – as much as I have talked about the uniqueness of this diamond, it seems like it is not enough. Salt and pepper diamonds feature such distinctive markings that could draw the attention of anyone.
. Affordable – whenever there is a mention of an engagement ring, people's minds immediately leap to fancy and expensive. With the salt and pepper engagement ring, you get the fancy part, but the cost is significantly lower.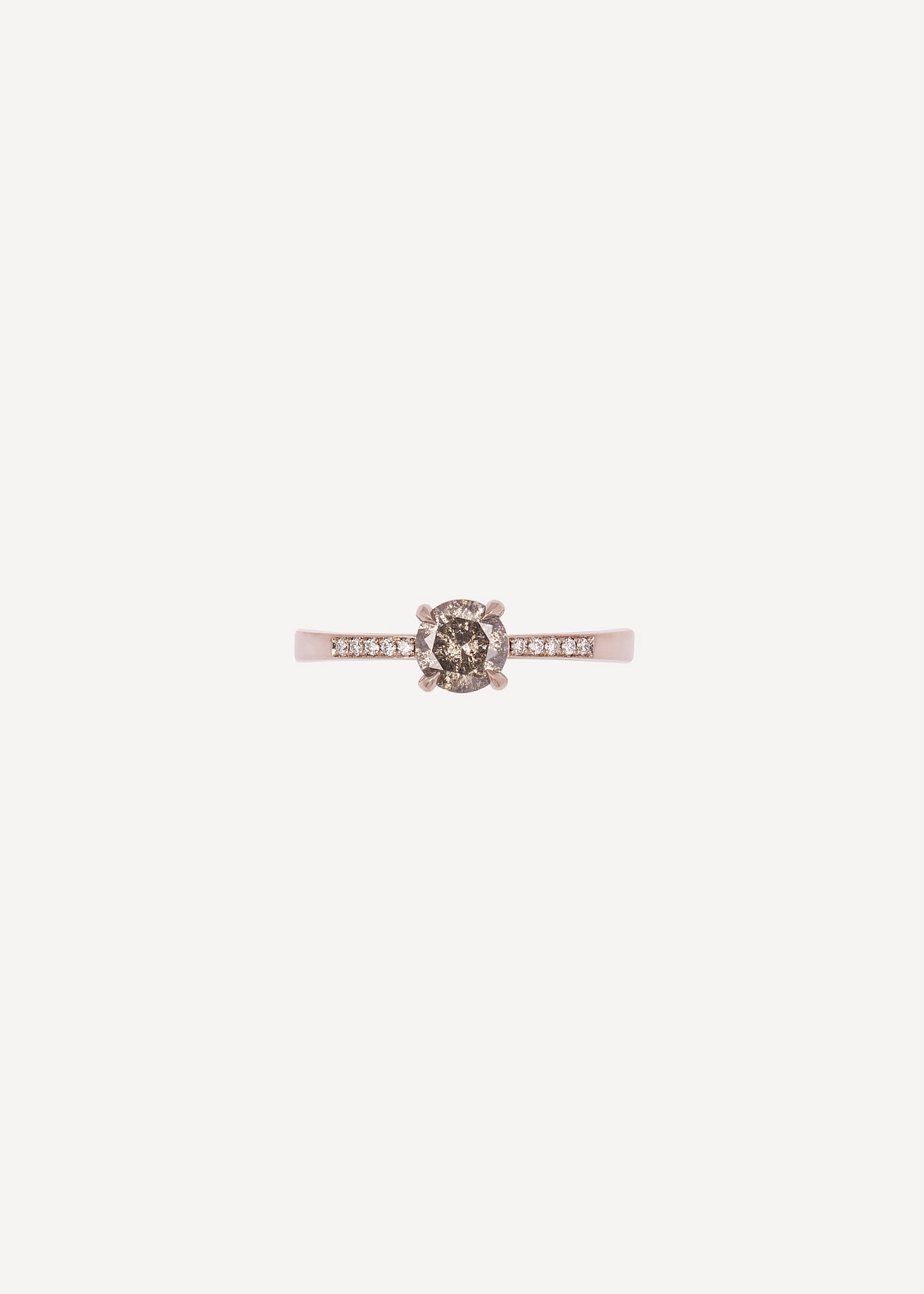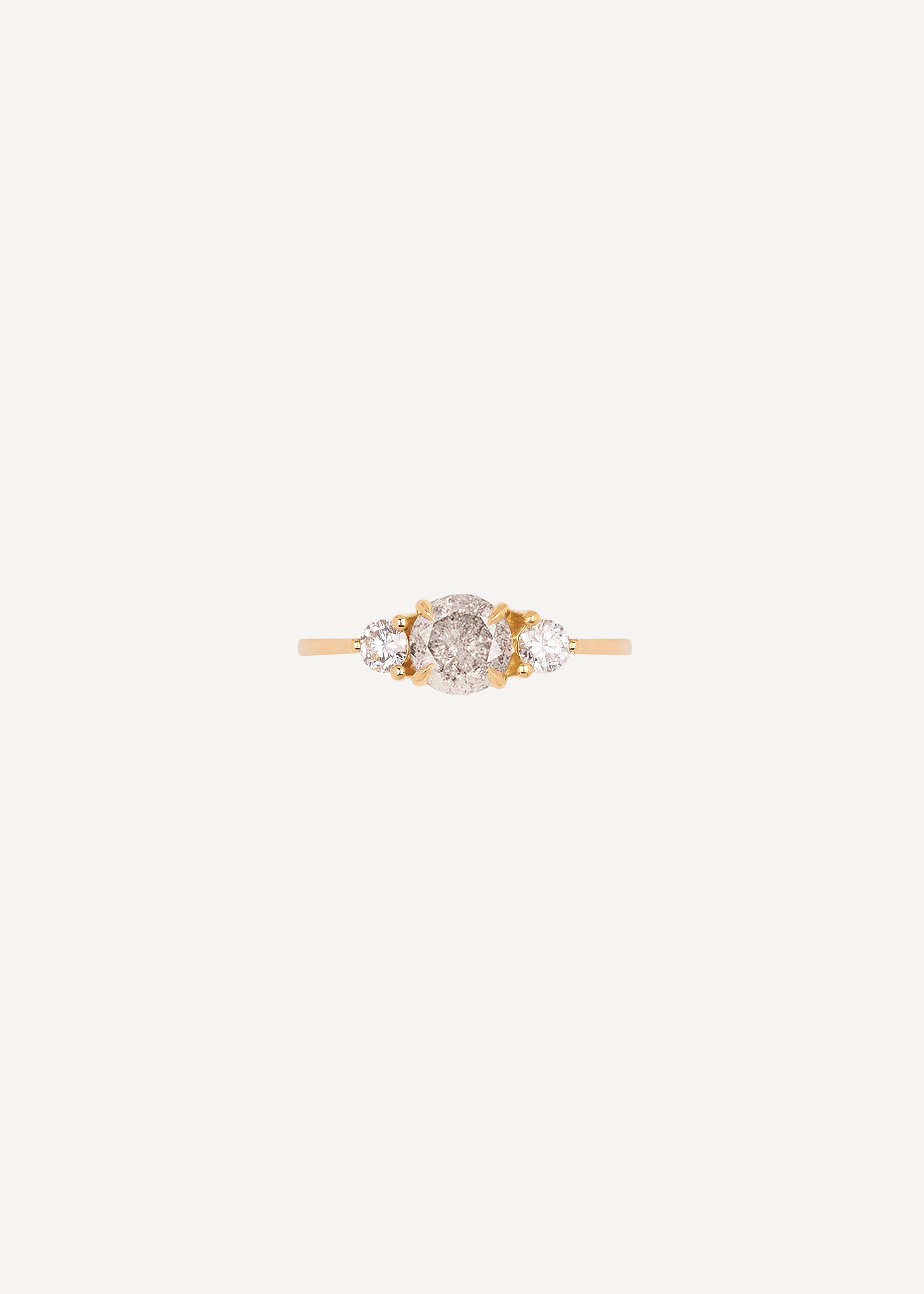 The Bottom Line
A salt and pepper diamond is an excellent way to celebrate the beginning of your lives together! Your partner will be amazed by the extraordinary engagement ring. This is a chance for both of you to celebrate your love, and celebrate authenticity and imperfection! The best thing about these incredible stones is that you can select them very easily. Get in touch with me to organise a viewing of some salt and pepper diamonds if you are interested in finding a stunning and unique engagement ring.