July 01
Your engagement ring is a one-of-a-kind expression of love, and I know how important it is to find the right one. That's why I'm here to help you choose a unique engagement ring that will be as special as the person you love.
Here are 5 ways to customise your engagement ring:
1. Pick your own gemstones and diamonds
There are so many beautiful gems and diamonds out there, the possibilities are endless. When you're choosing a stone or two for your engagement ring, consider the person you're buying it for. Do they love a classic and timeless style? Then clear diamonds are a perfect fit. If they lean towards something more unique and unusual, maybe they'd like a different stone with a beautiful soft colour? Or, if they love the ocean, maybe they'd like a sea-inspired stone? You get the idea!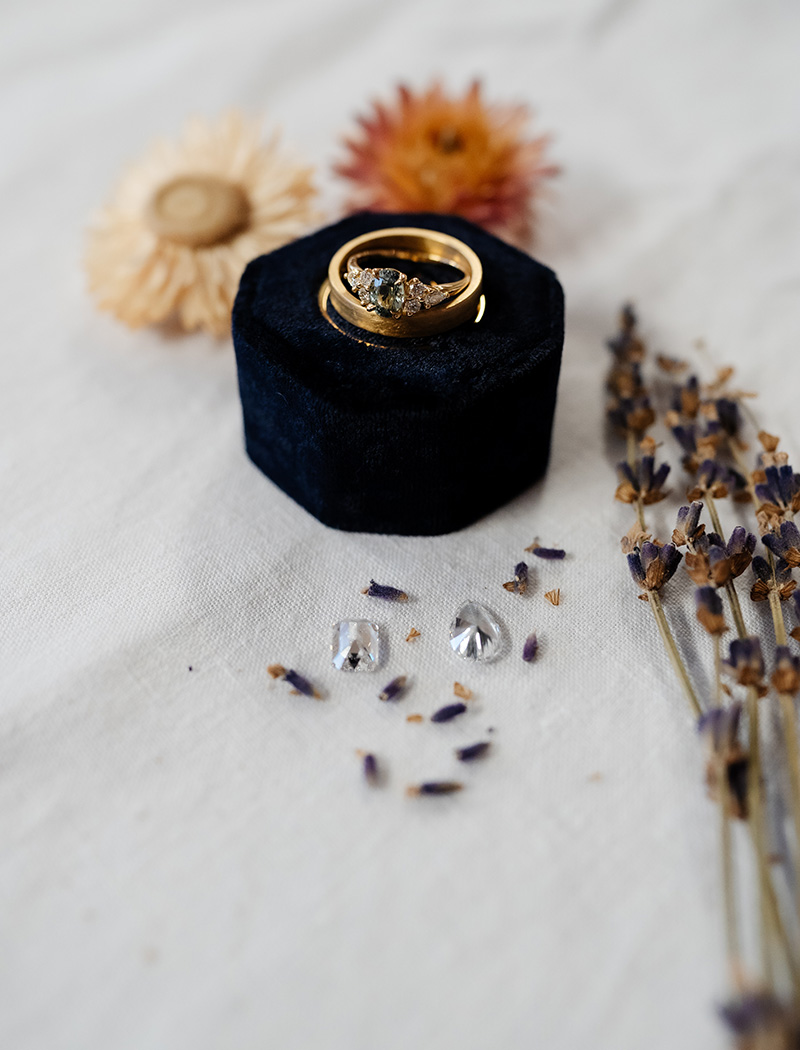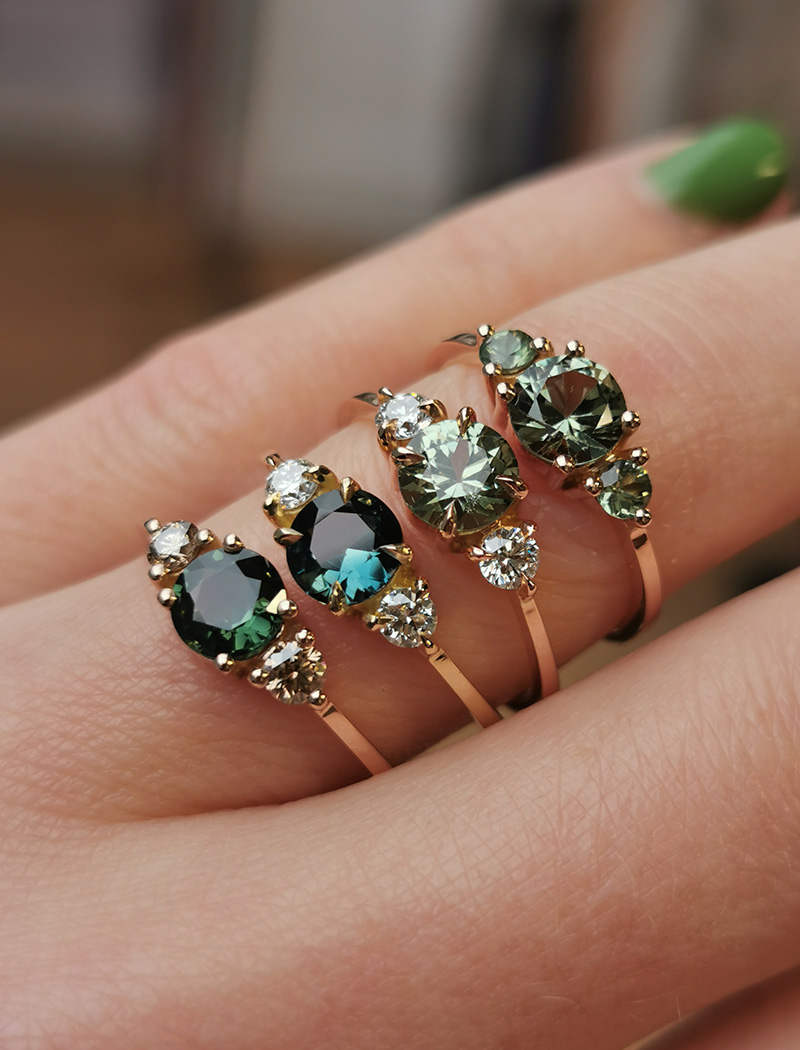 2. Choose which precious metal to use
There are many different types of precious metals that can be used for a custom engagement ring: yellow gold, white gold, rose gold, and platinum. They all have different qualities and characteristics that make them unique – choosing which one is right for you will depend on what kind of look you're going for!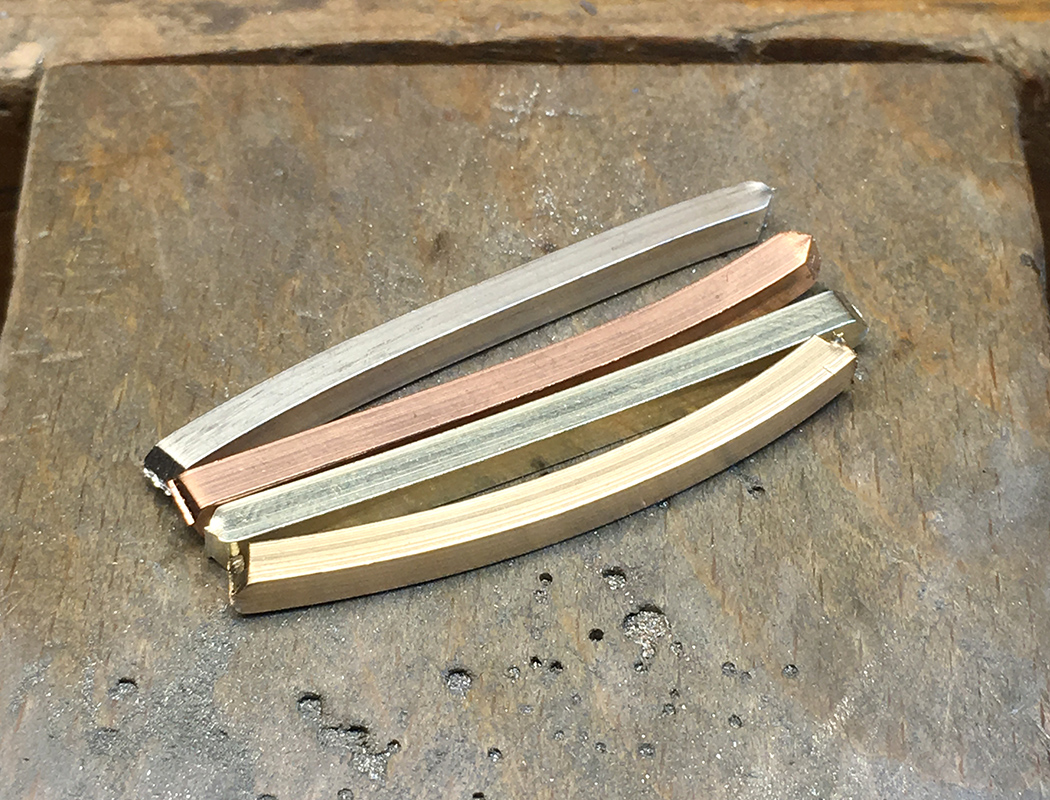 3. Picking the setting style
The setting style refers to the shape of the metal around your diamond. There are two main types: claw set and bezel set. The choice of one over the other can have a big impact on how a unique engagement ring will appear and feel on the finger.
In essence, a bezel set is a type of engagement ring setting that beautifully holds the diamond in a thin metal rim which is often custom-made, surrounding the outside of the stone. In this way, it keeps it protected and secure whilst showing its unique allure. The claw setting, on the other hand, has little prongs that hold the diamond/stone securely in place, and generally, it has 4 or 6 prongs. These prongs can be styled and shaped, my favourite being pointed or rounded. Pointy prongs are edgier and look more statement than rounded prongs. Rounded prongs are softer and more subtle. Which one you choose depends on how you wish the stone to appear!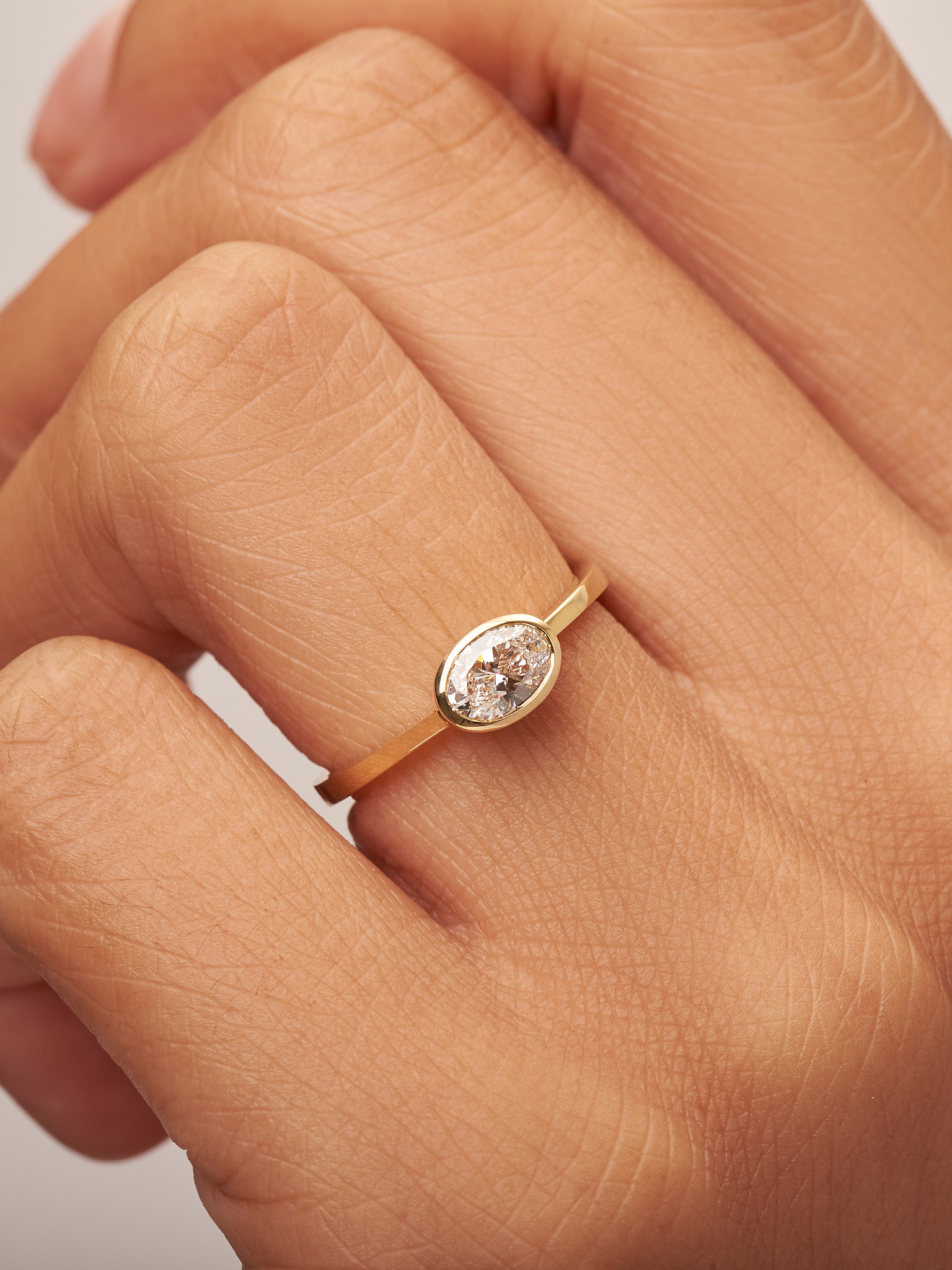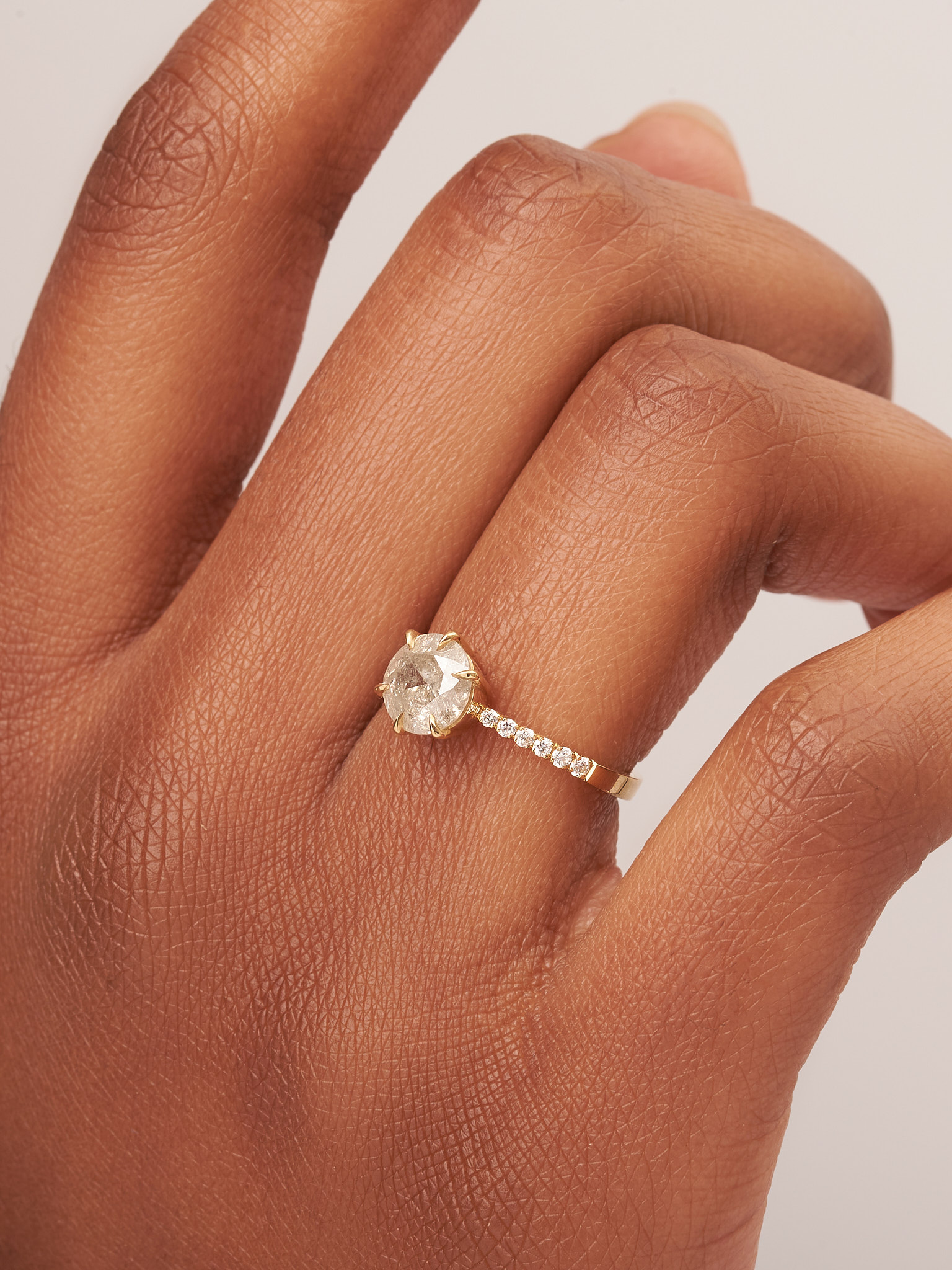 4. The finish
The finish of your engagement ring is the first thing that many people notice. It can be the difference between an elegant, classic look and something that looks more like costume jewellery. Here are some of the most popular finishes:
Polished: A polished finish has a mirror-like shine and is the most common choice for a unique engagement ring. The shine gives off a more formal vibe, but it's not too flashy or over the top.
Matte: A matte finish is a little more casual than polished, but it is still very elegant. If you want something less flashy and more understated, matte is a good choice.
Textured: Textured rings are usually brushed or hammered to create raised patterns on their surface. This style is great if you're looking for something that stands out a little more than polished or matte finishes but still feels classic and elegant.
Brushed: Brushed metals have been sanded with fine grits of emery paper or wire brush wheels to give them a warm appearance and soft feel. The brushing process leaves tiny scratches on the surface that catch light from different angles – making this type of finish unique from every angle!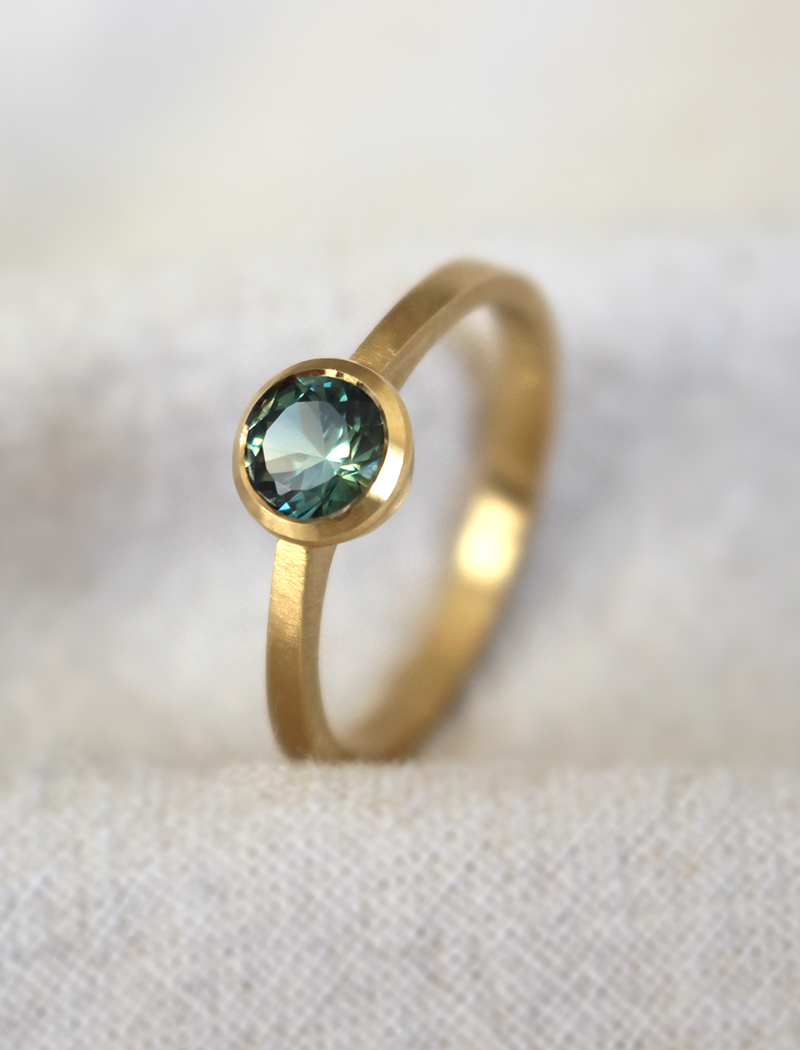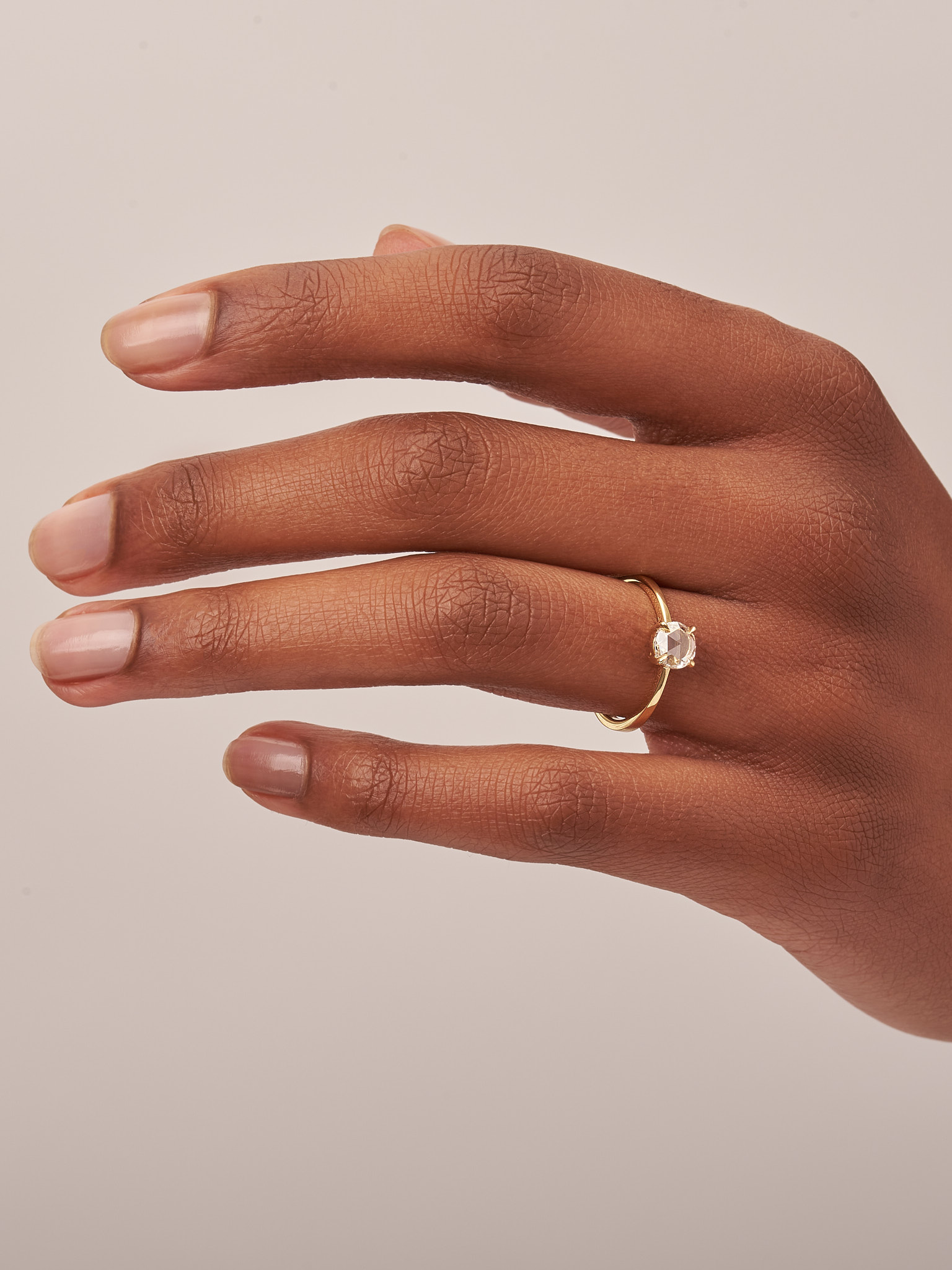 5. Engraving:
A simple engraving can turn your engagement ring into a customised piece of jewellery that's more special than any store-bought ring. Consider having the inside of your ring engraved with sentimental words or a symbol that has special meaning for you and your partner. Or you could add an inscription on the outside of your ring if you want it to be visible when you wear it.
I hope you enjoyed this article and found some inspiration for choosing a unique engagement ring! I'm a Brighton jeweller, and I'll be happy to work with you to customise the ring of your dreams. Simply get in touch with me and I will help you realise your vision!