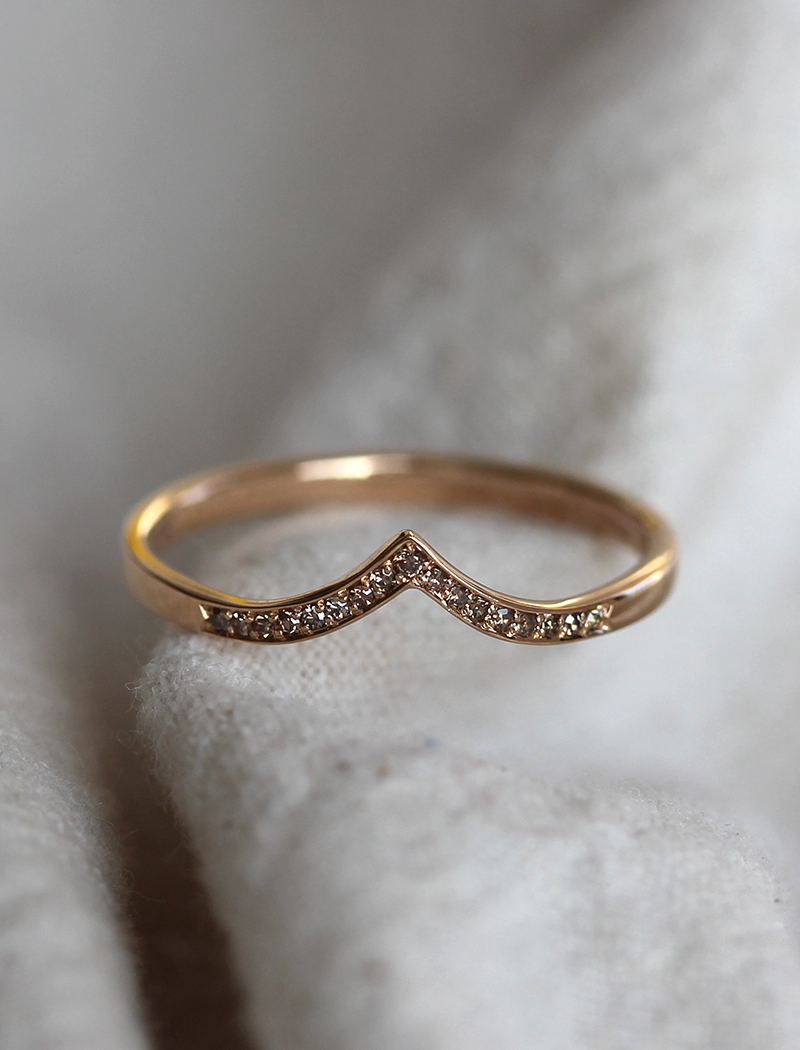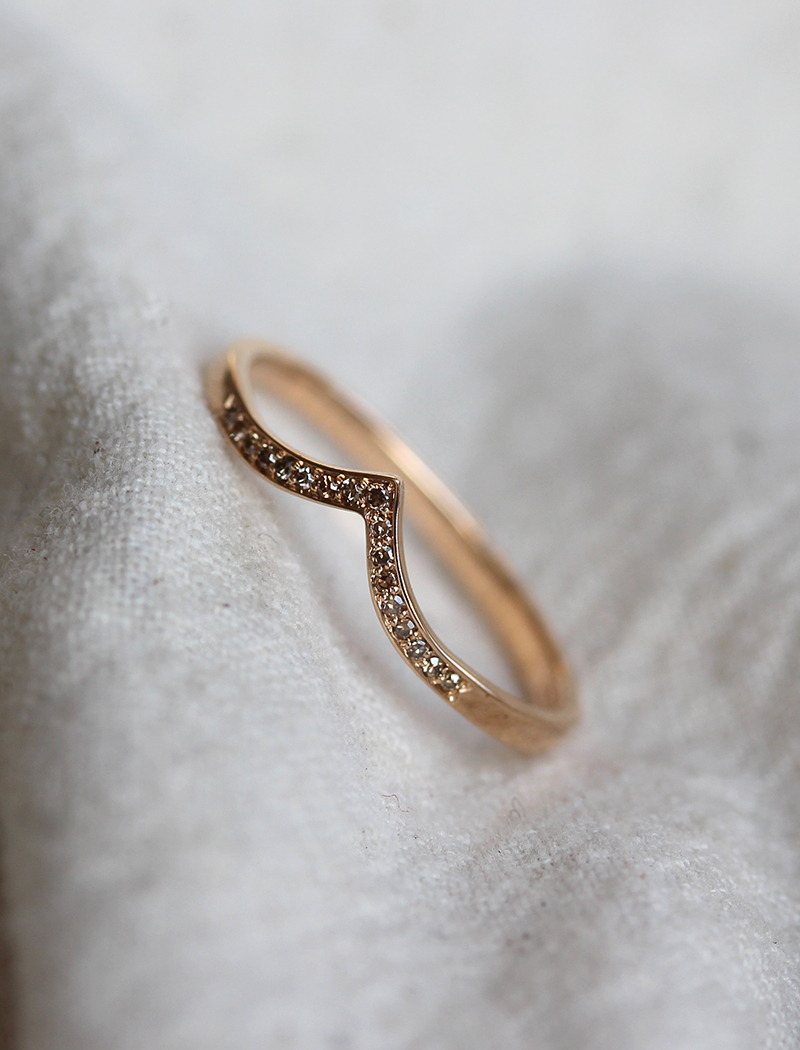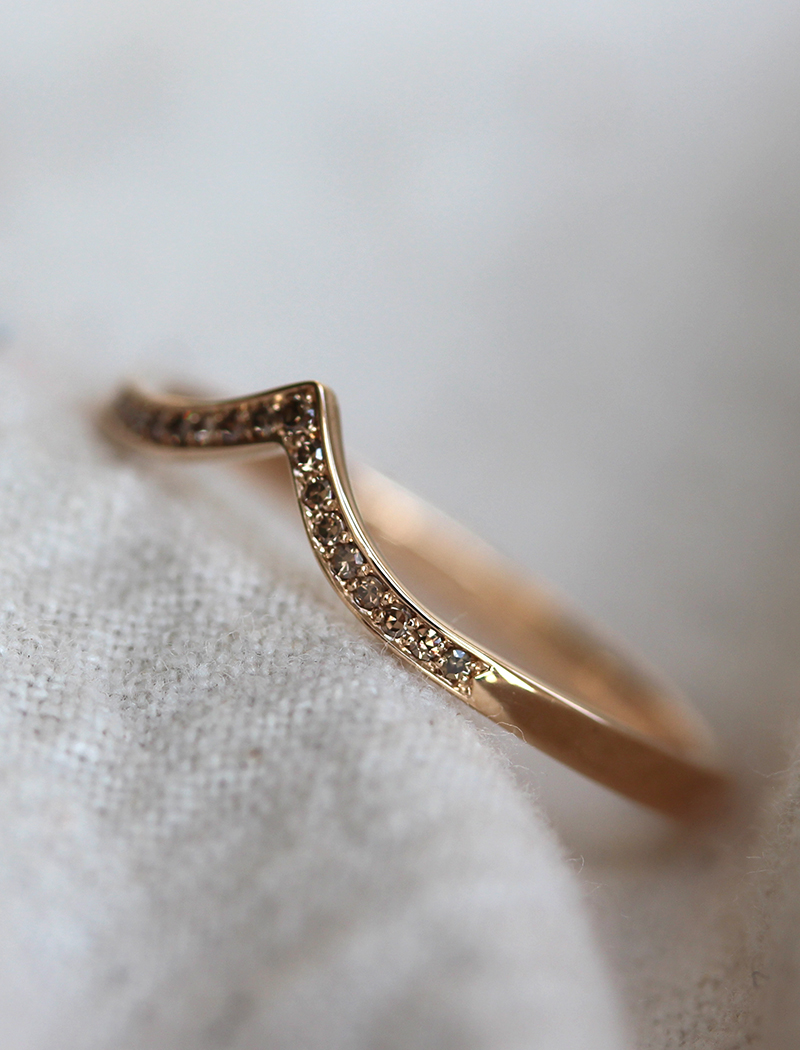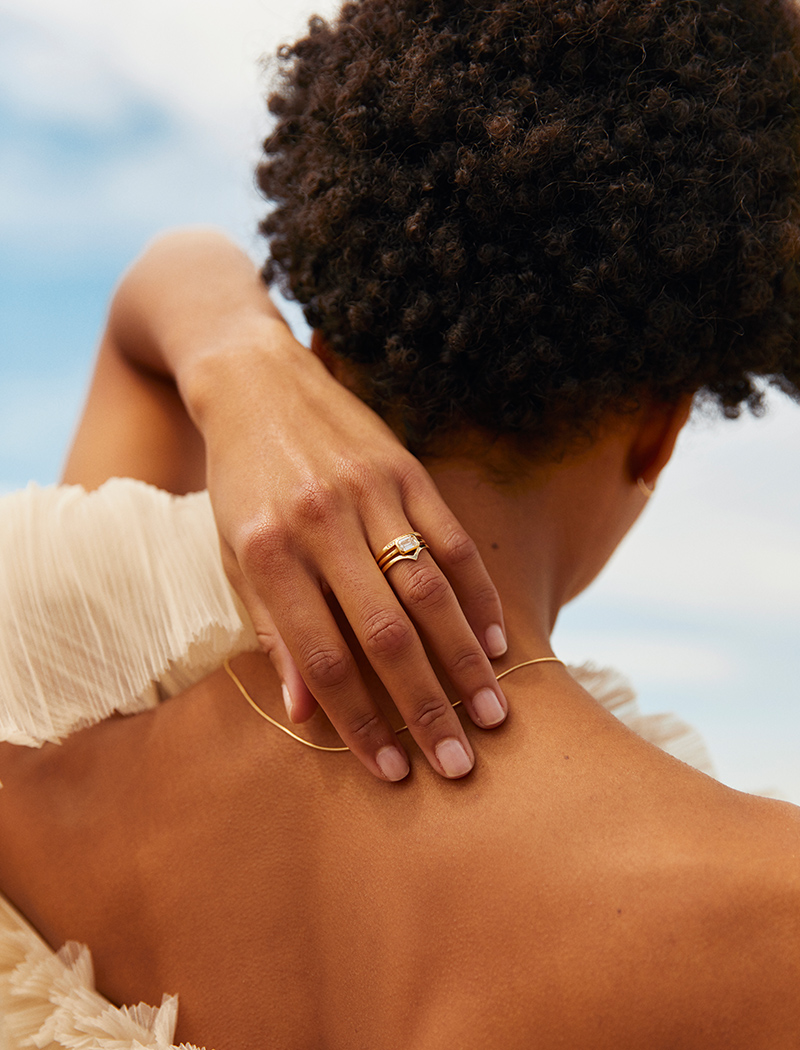 Wishbone Band
£1,000
A dainty diamond set band gently forming into a wishbone shape to fit against a variety of designs. Thread and grain set diamonds add some sparkle and the design compliments an existing ring.
Can also be worn alone or with others as a stacker.
The total diamond weight is 0.08 carat.
close
Make a bespoke enquiry