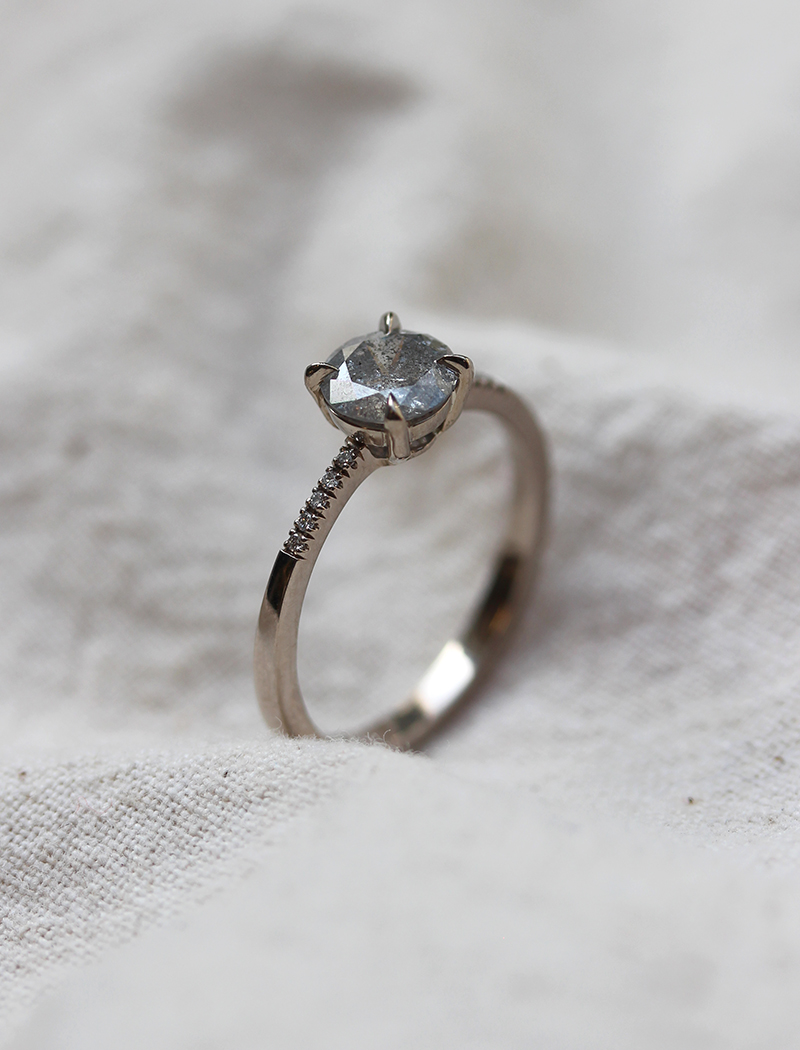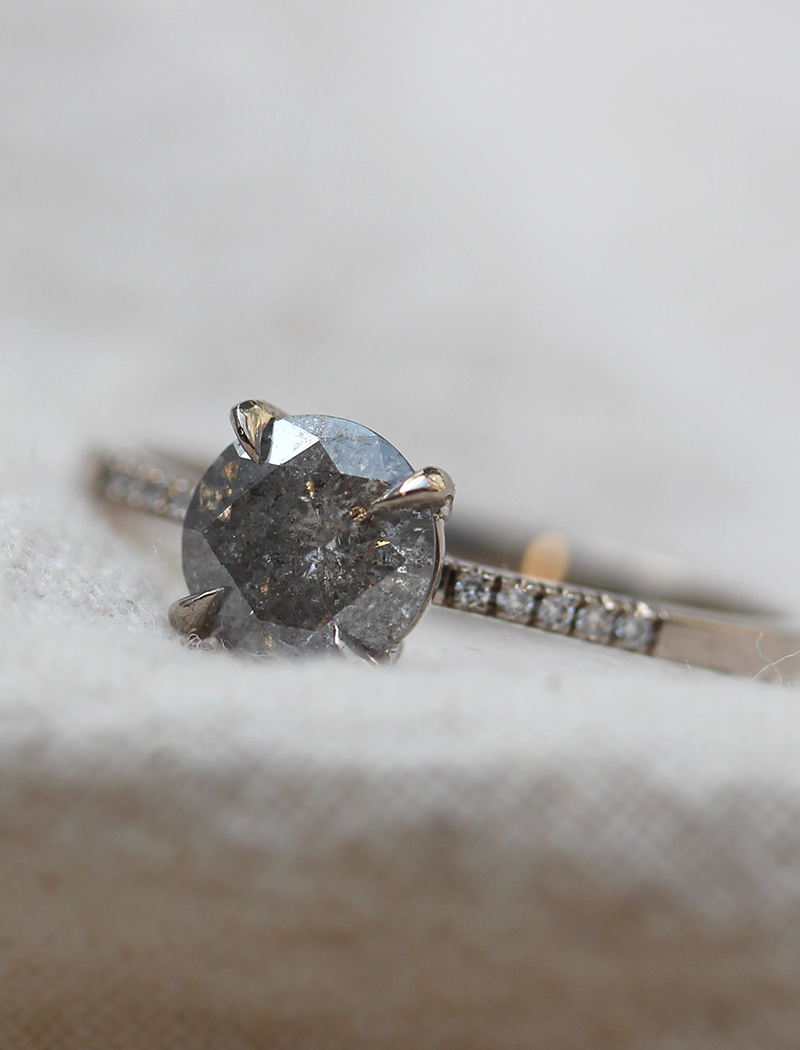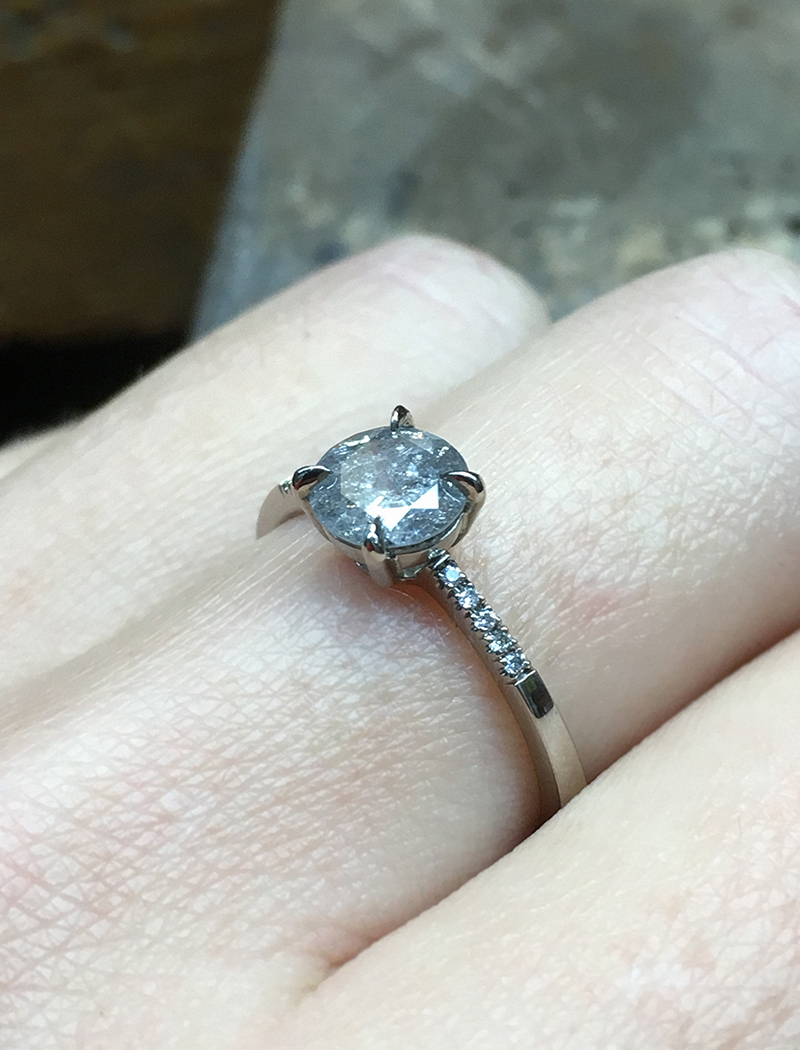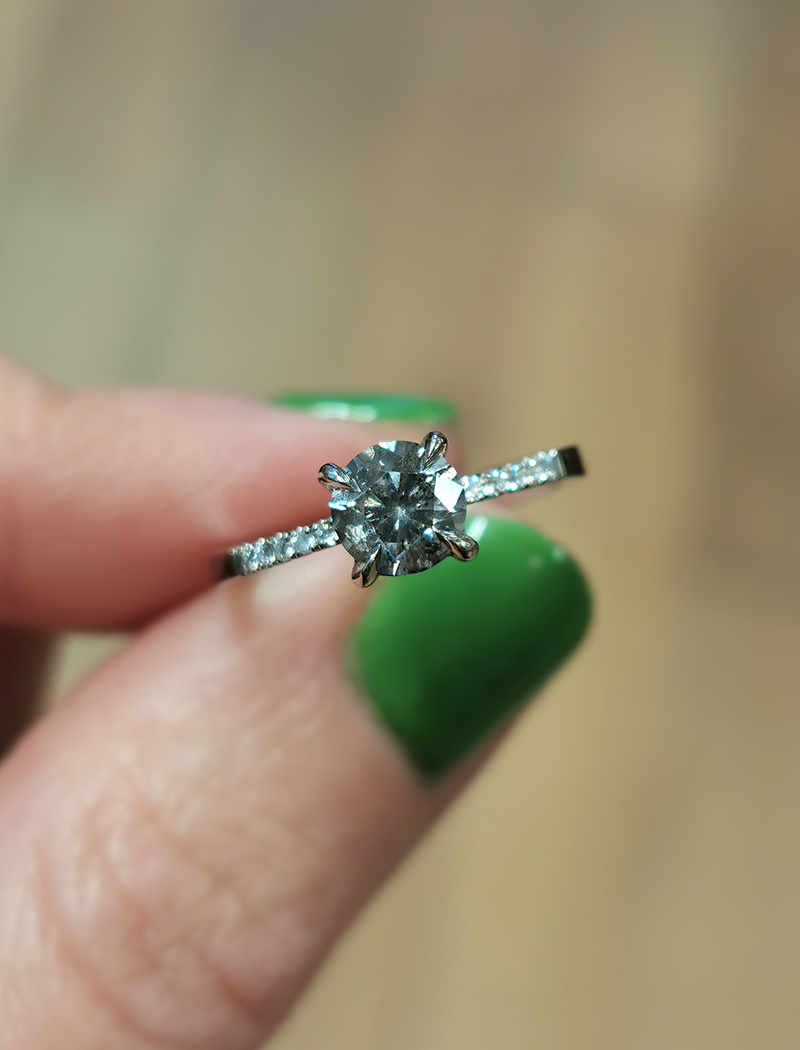 Starry Night
£2,500
This ring includes a beautiful salt and pepper brilliant cut diamond set in 18 carat white gold.
The cool grey tones of the white gold work well with the beautiful natural flaws within the stone. Five small white diamonds on each shoulder of the ring compliment the black, white and grey flecks within the stone.
This piece is made to order. No two salt and pepper diamonds are the same and so your stone will look slightly different to the one pictured. The central salt and pepper diamond you see here is 0.77 carat and so a made to order piece will use a diamond of a similar weight.
close
Make a bespoke enquiry