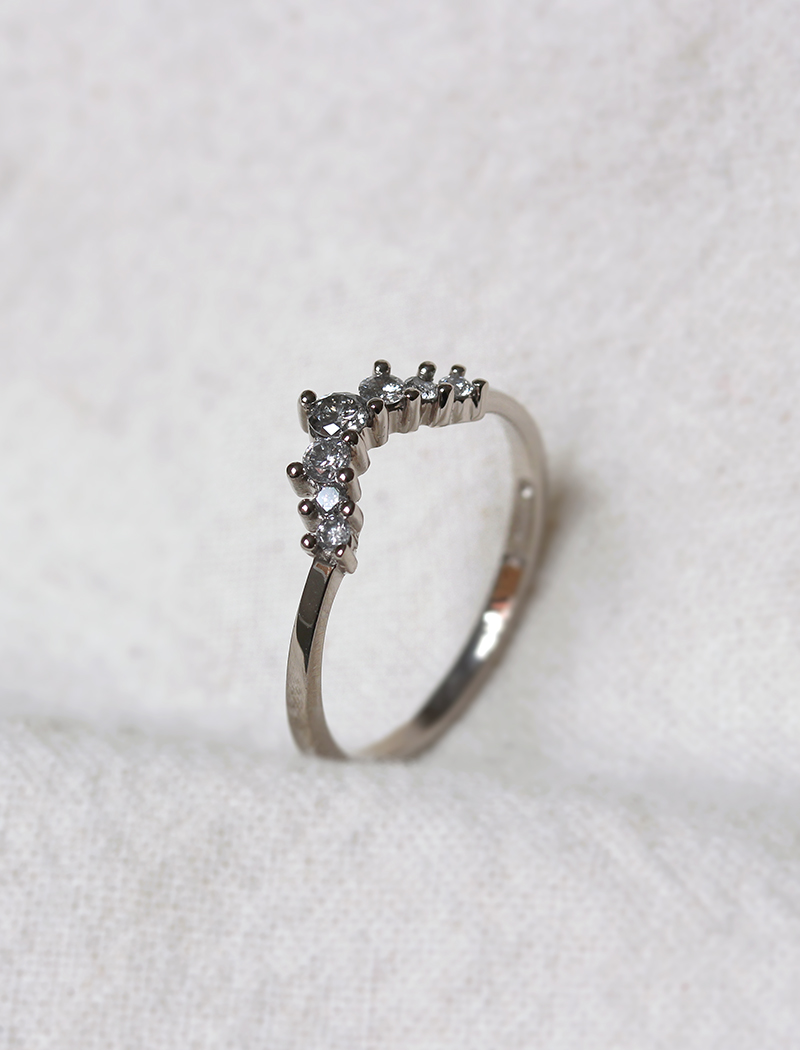 Salt & Pepper Tiara
£1,600
This salt and pepper diamond tiara style wedding ring is unique, unusual and one of a kind. Salt and pepper diamonds are the perfect choice if you want something alternative and with a lot of character.
Each salt and pepper diamond is unique and the natural flaws within the stone make it appear as if they have been sprinkled with salt and pepper! The stones are arranged in a fan shape to go around your engagement ring and are carefully held in place with dainty prongs.
The total diamond weight will be approximately 0.20 carat.
close
Make a bespoke enquiry