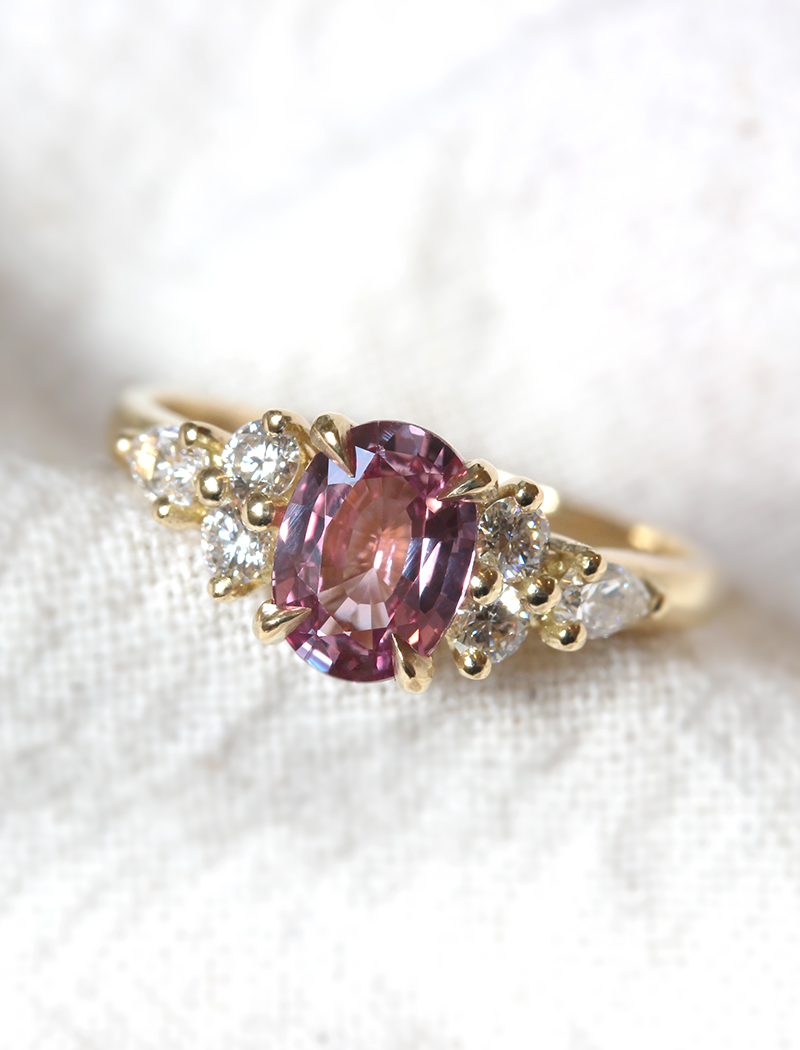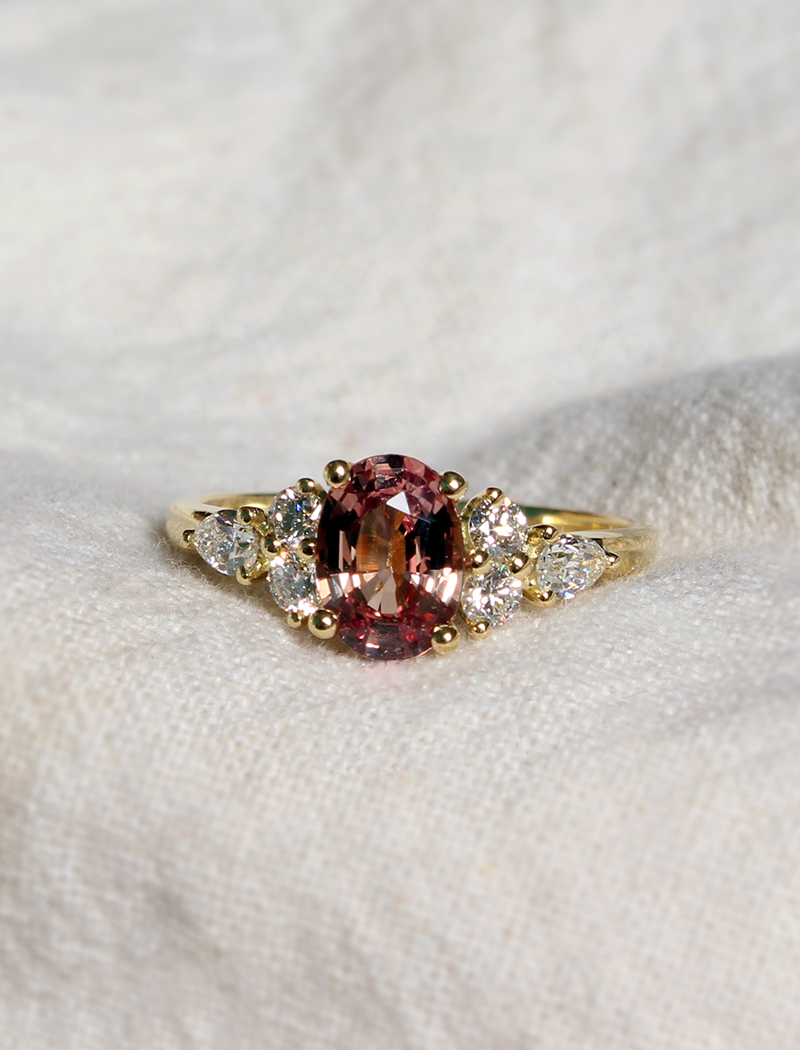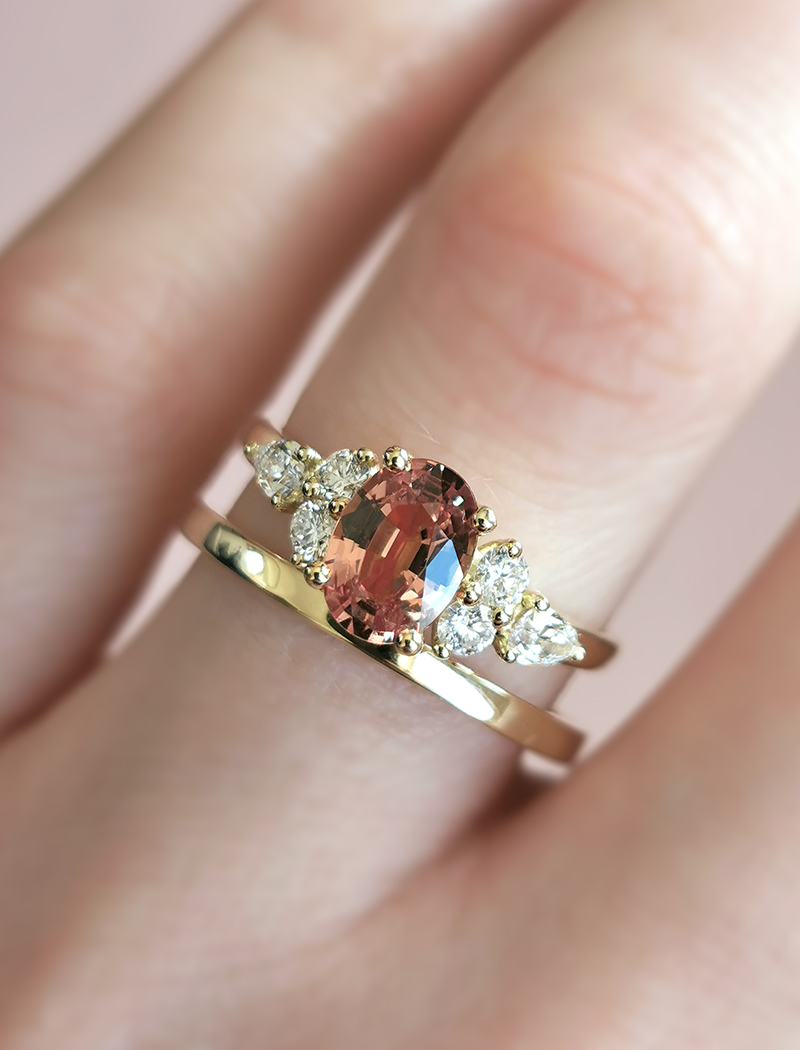 Pink Lemonade
£3,500
Yellow gold oval peach sapphire ring with round and pear shaped white diamond side stones. Peach sapphires come in a range of different shades so get in touch if you'd like to pick your own stone.
I love the colour combinations here but if you would prefer a different metal then please use the drop down menu. You can also choose whether the prongs holding the centre stone are pointed or rounded.
The central stone will be approximately 7mm x 5mm and weigh between 0.75 – 0.95 carat. The total diamond weight will be 0.30 – 0.35 carat.
close
Make a bespoke enquiry